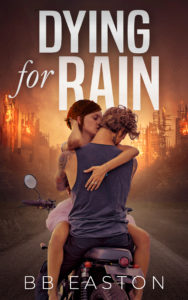 Dying for Rain
by
Bb Easton
Published by
Art by Easton
on January 30, 2020
Genres:
Dystopian
,
Romance
Pages:
196
Buy on Amazon
Goodreads

What could be worse than knowing the exact day the world is going to end?

Waking up to find out that it didn't.

The post–April 23 world is a lawless, senseless, ruthless place, but it's not loveless. At least, not for Rain and Wes.

But when the government begins holding daily televised executions as a demonstration of their power, that love is put to the ultimate test.

Will Rain sacrifice one life to save the others?

Or sacrifice the others to save the one?
I received this book for free from the author in exchange for an honest review. This does not affect my opinion of the book or the content of my review.
My Thoughts
There is just something about this series. Some feral magic that stole my heart and entranced my soul. Rain and Wes are everything! I will confess, with the epic insanity of Fighting for Rain paired with that absolutely evil cliffhanger… I was a little afraid to go into this book. Dying for Rain picks right up where Fighting for Rain left off. And if you are here without having read the previous two books… run away! And check my review of Praying for Rain and Fighting for Rain. Binge away my friends, binge away.
Do I sacrifice one life to save the others? Or sacrifice the others to save the one? My one.
I can't even lie, Rain drove me a bit mad the first part of the book. It felt like Rain dove headfirst back into spineless oblivion after all she fought to overcome in the previous books but let me tell you… OUR GIRL MADE A COME BACK! Wes has been my favorite part to date, but damn. Rain's growth during the latter part of the book had me standing and cheering her on. Rainbow Fucking Williams FINALLY BROUGHT IT! And I am so here for it.
Dying for Rain was definitely the most intense and anxiety provoking book in the trilogy. There were a few times I didn't know whether I wanted to hug and scream at BB for putting me through all these emotions. Wes and Rain are so explosive together, I found myself wanting to see more of their interactions; however, witnessing their individual growth as well as finally seeing Rain rise out of the ashes was so worth it.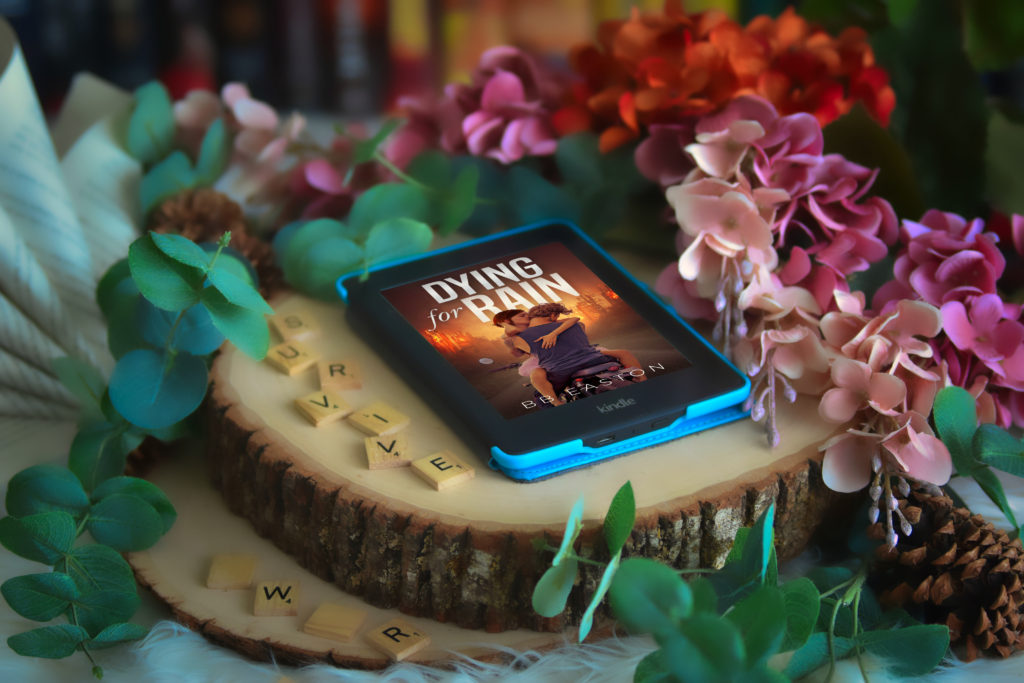 Overall
What can I say besides READ THIS SERIES? Not only is the romance gritty yet swoon worthy but BB creates a world where humanity has declined to utter darkness, injustice and horror that is so realistic its terrifying. At the same time, her spot on wit and perfectly timed humor finds a way to worm some hope into an otherwise bleak world. I absolutely love this series and will read anything BB Easton puts out into the world. The end of the Rain Trilogy is bittersweet but utterly satisfying. I will revisit these books often and they own a special, angsty sliver of my black heart.
PS: I take back what I said about Q and her wretched little face in my previous review. 🙂
Recommend for fans of: post-apocalyptic romances, gritty reads, intense stories, banter, adult situations