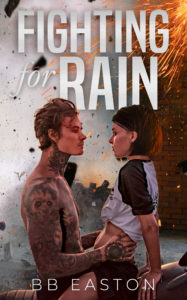 Fighting for Rain
by
Bb Easton
Published by
Art by Easton
on January 16, 2020
Genres:
Romance
,
Dystopian
,
New Adult
Pages:
232
Format:
eBook
Source:
Author
,
Publisher
Buy on Amazon
Goodreads

The world was supposed to end on April 23, but Rainbow Williams's world ended days before that.

The mass hysteria caused by the impending apocalypse claimed everything she'd ever loved. Her family. Her city. Her will to live.

Until she met him.

Wes Parker didn't have anything left for the apocalypse to take…he'd already lost it all by the time he was nine-years-old. His family. His home. His hope of ever being loved.

Until he met her.

Brought together by fate and bound by a love that would last lifetimes, Rain and Wes were prepared to die together on April 23.

They were not prepared for what would happen on April 24.
I received this book for free from the author and the publisher in exchange for an honest review. This does not affect my opinion of the book or the content of my review.
My Thoughts
F%$K M% L&*3 where basically my thoughts after finishing Fighting for Rain. I thought the first book was unputdownable… well book 2 came into the ring and said 'hold my earrings.' I started this book after work the same day my ARC magically appeared on my Kindle… I only stopped reading long enough to do bedtime with our daughter. Then proceed to read until 2 am in bed next to my husband, trying not to sob too loudly so he didn't wake to his wife turned blubbering lunatic at the hands of BB Easton. Yup, that was my night folks. Ugly crying included.
Welcome to April 24th
First a warning… spoilers ahead for Praying for Rain. If you haven't read it and do not want to be spoiled LEAVE NOW. RUN. And maybe check out my review of the first book here on your way out.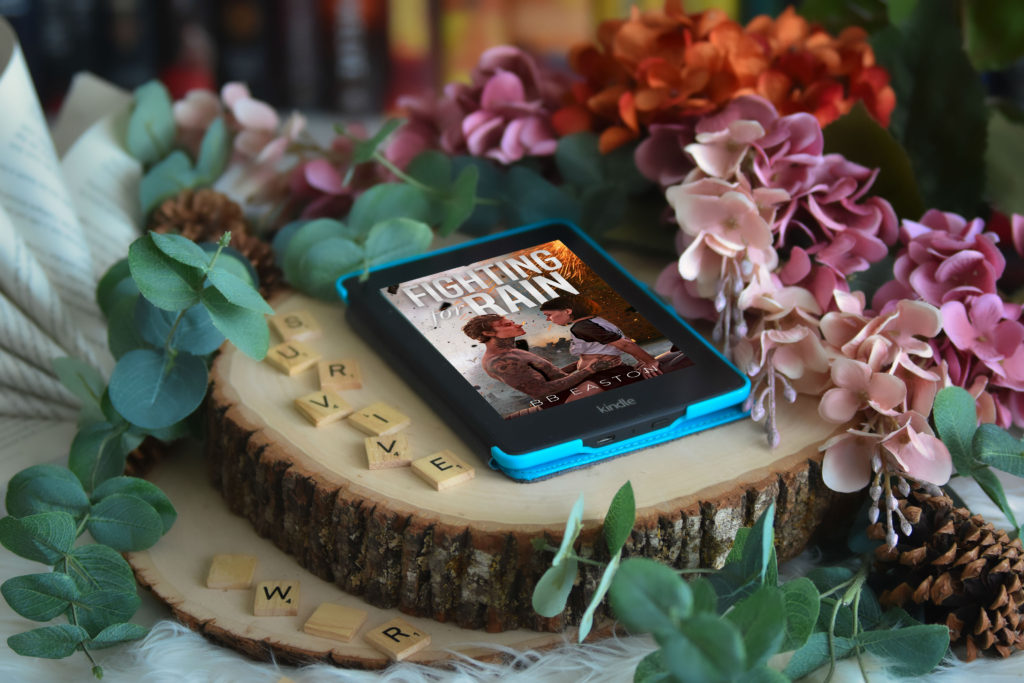 As you can surmise, the world did not end on April 23rd. Jokes on us, it was a big hoax. Or was it? I found the rational behind April 23rd to be utterly fascinating and a bit of a mindf*ck. I won't spoil it, but I thought it was brilliant how some of the ideologies you see running so rampant in our society today are reflected here. It is an extreme version, yes, but honestly not as extreme was one might think. I have so many thoughts on this so if you want to chat about it, DM on my Instagram!
And what about Wes and Rain? Well of course my traumatized darlings push, pull, gnash, crush and try to fill all their holes with each other. There are so many heart breaking, gut wrenching, and breathtakingly beautiful moments between these two that my eBook is one big highlighted mess. I truly loved that Rain's growth was not quick, easy, or painless but real, raw and so authentic to some of the work I have done with real trauma survivors. However, the person who truly hit home for me was Wes. He has been so wounded in his life, that love and tenderness bring him physical pain. It makes him want to lash out and flee to protect himself. Like Rain, his story is just so incredibly real. I found myself wanting to read some moments over and over and over again. And will long into the future. Like that one with the guitar… *sobs and swoons*
Overall
I am always cautious of second books, especially when I loved the first book, because I have been burned before. But dare I say I might love Fighting for Rain EVEN MORE than Praying for Rain? It is hard to judge because there definite are differences. In the first book, Rain is waiting to die while Wes is fighting to survive. In Fighting, they both are figuring out what it means to live (or die) in this new world. But more so, what does it mean to love after all they have experienced? I felt so many emotions throughout the 232 pages of this book that I was left utterly raw and unable to sleep. It was soo good. Wes may be Dying for Rain but I am absolutely dying to see how this all ends. See what I did there… #nerd
PS: I also want to punch Q in her wretched little face.
ALL THE STARS
Start the series for free by picking up Praying for Rain here