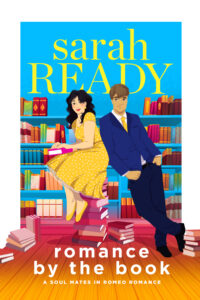 Romance by the Book
Series:
Soul Mates in Romeo #3
Published by
Swift & Lewis Publishing LLC
on September 14, 2021
Genres:
Love & Romance
,
Romance
,
Romantic Comedy
Pages:
196
Format:
ARC
,
eBook
Source:
Social Butterfly PR
Buy on Amazon
Goodreads
Welcome to Romeo, NY where it's not a matter of if you find your soul mate, only when.

Book-loving librarian Jessie has loved Gavin Williams for practically her whole life. So when a psychic predicts that Gavin is Jessie's one fated soul mate, she's ecstatic.

There's just one itty bitty little problem.

Gavin's engaged to marry another woman.

What's a book lover to do? Easy. Check out dozens of romance books, study the (totally realistic) way characters fall in love, and make a foolproof plan on how to win her soul mate (in one week).

Meet cute? Check.
Dance under the stars? Check.
Kiss in the rain? Check.

Romance books don't lie – it'll all go perfectly.

Except, there's another problem. Gavin's twin brother: William Williams IV.

Jessie has hated William for as long as she's loved his brother. William is grump to Jessie's sunshine, stand-offish to her extrovert, cold to her warm. And when William learns of Jessie's plan to derail his brother's engagement he swears that he'll do anything to stop her.
But after William and Jessie (unwillingly) share a dance…a romantic dinner…a kiss…Jessie starts to wonder, is William actually her soul mate? Or is this just another one of his games?

She can't tell, because this romance definitely isn't going by the book.

Romance by the Book is Book 3 in Sarah Ready's Soul Mates in Romeo Romance Series.
I received this book for free from Social Butterfly PR in exchange for an honest review. This does not affect my opinion of the book or the content of my review.
My Thoughts
First, I absolutely love romance novels. So it is no surprise that I quickly became smitten with Sarah Ready's Soul Mates in Romeo series which is really just one hilarious ode to romance trope shenanigans after another. Each story can be read as a standalone but you do see characters from previous stories pop up. They are all totally worth reading. Check out my review of Chasing Romeo and my favorite to date, Love Not at First Sight, on the links. Romance by the Book is the third romance set in our fair city of soul mates, Romeo, New York and tackles the classic "sunshine girl meets grumpy boy" set up.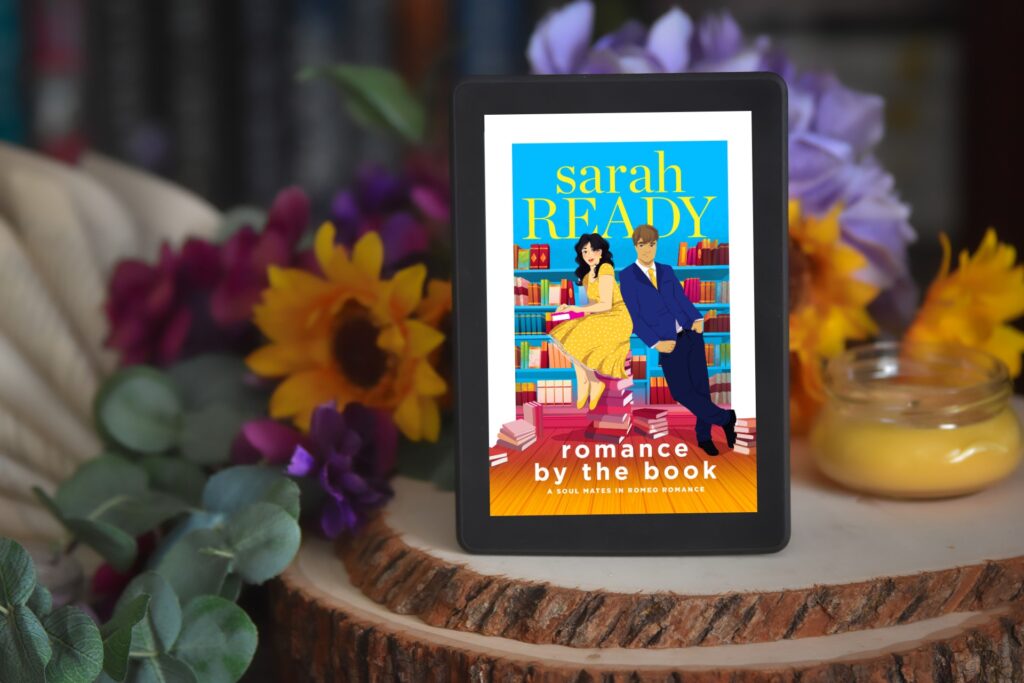 If I am being honest, I found myself loving William from the moment he stepped on the page while wanting to shake the heck out of Jessie. She was an incredibly selfish 'sunshine girl.' Who the hell makes it their single minded mission to break up someone's engagement?!? Seriously.
Despite my annoyance with Jessie, I could not help but laugh my ass off at her over the top rom-com antics to win over her soul mate… and Williams attempts to stop them. One may have involved spaghetti. Yes, like Lady and the Tramp. It was pretty hilarious.
After learning more about our heroine (and her getting a bit of a reality check), I did eventually warm up to Jessie.
If you are looking for a book (or series) that has a wonderful mix of tender moments, emotional rawness, humor and a whole cast of charming but quirky characters from a small town that believes in soul mates, I definitely recommend you pick up this series!
About The Author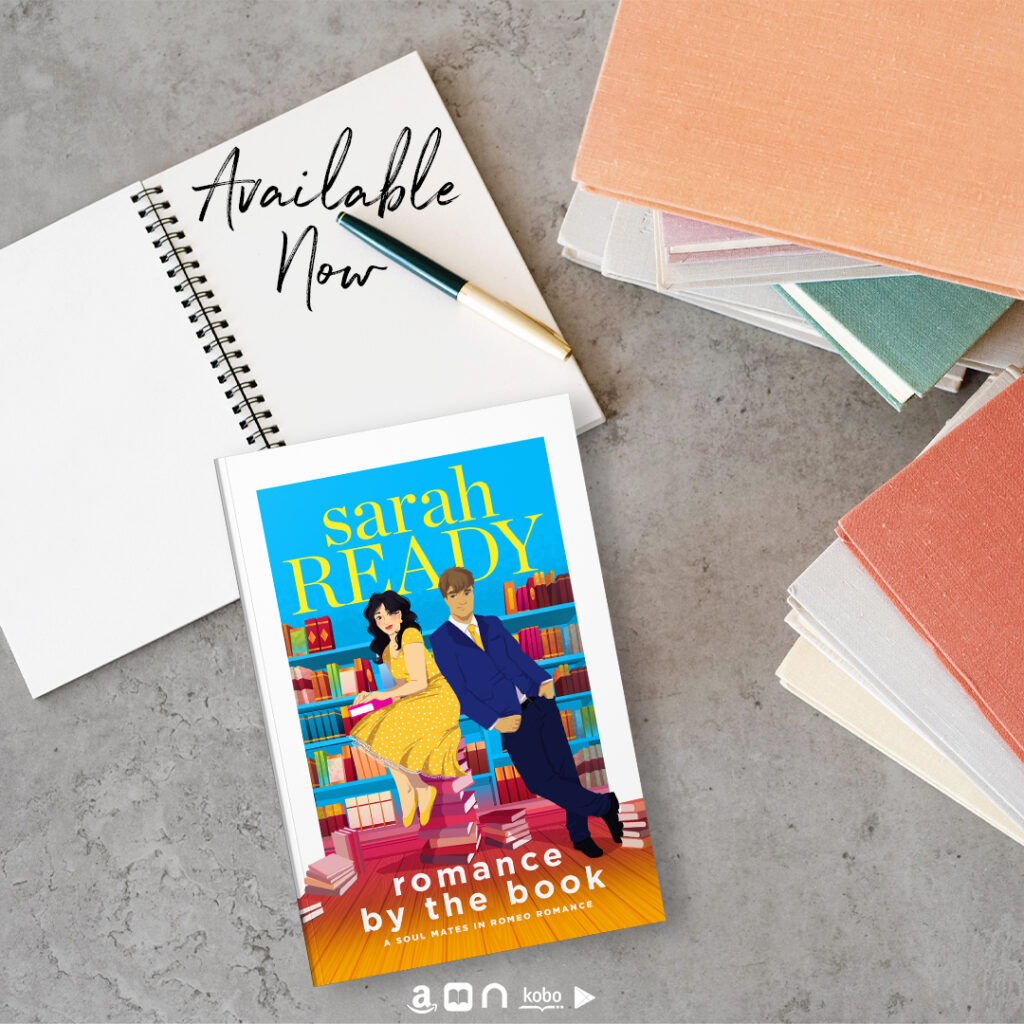 Author Sarah Ready writes contemporary romance and romantic comedy. Her books have been described as "euphoric", "heartwarming" and "laugh out loud". Her debut novel The Fall in Love Checklist was hailed as "the unicorn read of 2020". She loves to write fast-paced, emotionally compelling romances about quirky, smart women and the men who love them.
Before writing romance full-time Sarah had lots of fun teaching at an Ivy League. Then she realized she could have even more fun writing romance. Her favorite things after writing are adventuring and travel. You'll frequently find her using her degree at a dino dig site, crawling into a cave, snorkeling, or on horseback riding through the jungle – all fodder for her next book. She's lived in Scotland, Norway, Portugal, Switzerland and NYC. She currently lives in the Caribbean with her water-obsessed pup and her awesome family.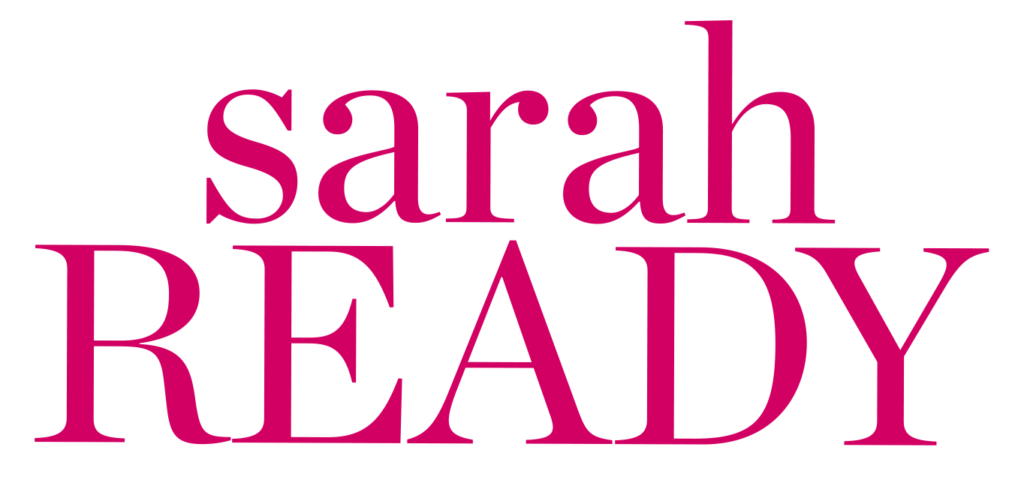 Connect with Sarah
Amazon
Goodreads
BookBub
Website
Stay up to date with all the things and subscribe to Sarah's mailing list