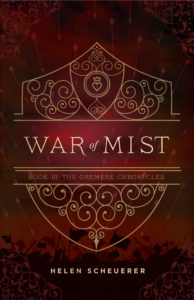 War of Mist
by
Helen Scheuerer
Published by
Writer's Edit Press
on July 25, 2019
Genres:
Fantasy
,
Fantasy & Magic
Pages:
500
Format:
ARC
,
eBook
Source:
Author
Goodreads

War is here. Toxic mist drives all life to the brink of destruction and the conqueror queen, Ines, has her talons in the kings of the realm. Bleak, having discovered her true heritage, must now scour the lands for the one thing that might save them all. But the search is a treacherous one, one that will push her to the very limits of endurance. Amidst secrets, lies and the intricacies of battle, Bleak and her companions learn just how far they'll go for the ones they love. But will it be enough? As deadly forces grapple for power across the continents; families, friends and allies unite to take one final stand. Explosive revelations, heart-wrenching betrayals and breathtaking magic soar in the epic conclusion to Helen Scheuerer's bestselling trilogy, The Oremere Chronicles.
I received this book for free from the author and the publisher in exchange for an honest review. This does not affect my opinion of the book or the content of my review.
My Thoughts
Wow. Writing this review is a touch bittersweet. I absolutely did not want this series to end. The Oremere Chronicles deserves all the love and War of Mist brought a worth conclusion to an incredible journey.
There is nothing easy about war…
And my friends, there was no easy way out of it for our characters. War of Mist picks up four weeks after the end of Reign of Mist and things rough to say the least. Ines is thoroughly running a muck while our collective rebellion are separated on various missions. The build up has the perfect amount of tension and leads to a bloody, brutal battle worthy of song. From some heartbreaking losses to unexpected heroes, IT.WAS.EPIC. My heart was in my throat and tears were in my eyes the entire time.
The one thing that I have consistently loved in this series are the characters. Helen's prose is so vivid that they jump off the page at you in all their fierce, imperfect glory. Bleak is one of those characters whose journey will always stick with me. The friendships are spectacular in that they were hard fought and won. Every person, conversation and conflict felt authentic. There wasn't a single POV or journey that did not have me absolutely captivated. Plus there are some pretty badass women in this series and I am so here for it. In War of Mist, we have the privilege of seeing each character come into their own power and find where they fit in this new world. It was amazing to see how they call came together to work as a team.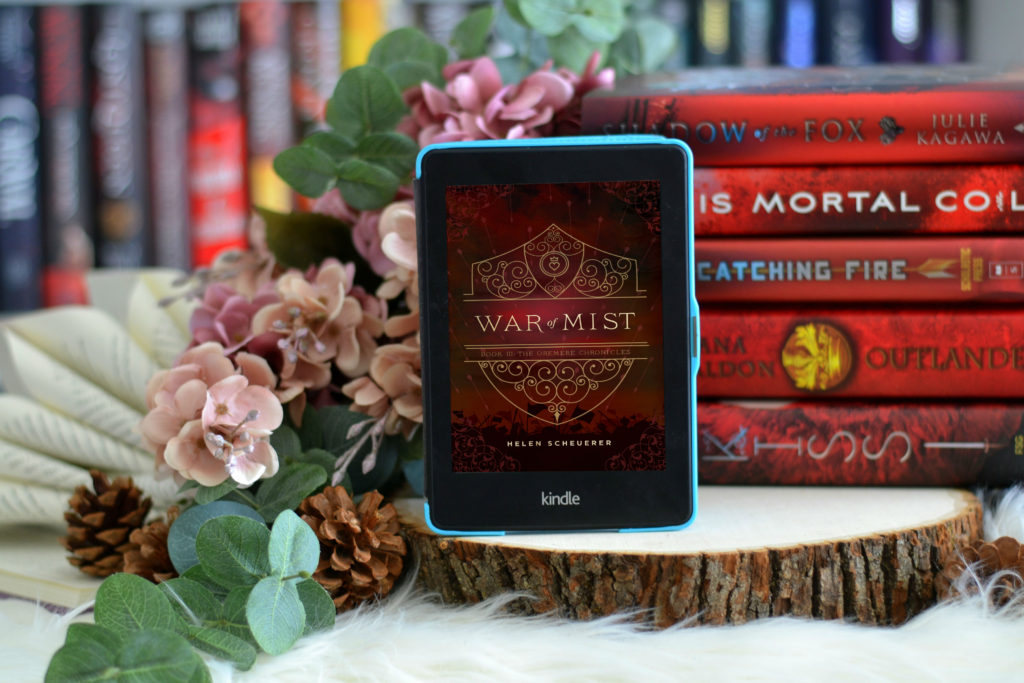 Overall
Overall this is a series I will never forget. I felt like each book got better and more intense as all story lines came together. War of Mist was such an epic conclusion to the Oremere Chronicles that I am still thinking about it weeks later. I HIGHLY recommend this series!
Recommended for fans of: Epic fantasy, intense battles, magic, feline companions, epic adventures, corrupt royals, toxic mist, character transformation, lost royalty, warrior women and fierce princesses
Thank You
I am incredibly grateful to Helen Scheuerer and Talem Press for the opportunity to fall in love with the Oremere Chronicles.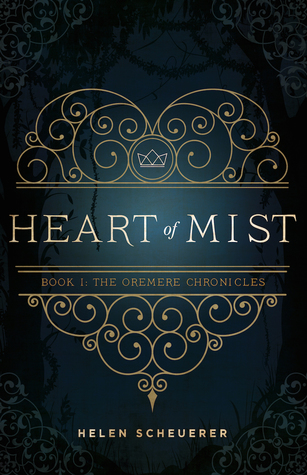 PS: Helen – Please write a book about Princess Olena! A smart, fierce, and courageous young woman who also happens to be blind is the princess this world needs. She is amazing!
If you are interested…
Check out my review of book 1: Heart of Mist here
Get Heart of Mist for free on Kindle Unlimited here
Learn more about the author, Helen Scheuerer here and Talem Press here