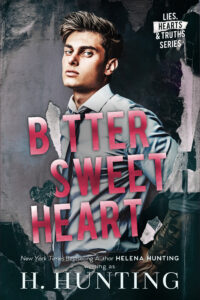 Bitter Sweet Heart
Series:
Lies
,
Hearts & Truths #2
Published by
Ink & Cupcakes
on September 1, 2022
Genres:
Romance
Pages:
400
Format:
ARC
,
eBook
Source:
Social Butterfly PR
Buy on Amazon
Also in this series:
Little Lies
Goodreads

From the outside looking in, I live a charmed life: hockey legend for a father, my own promising future in the league, a great family, awesome friends. It's not untrue, but it's not quite that simple either.

My dad's advice has always been to make hockey my number-one priority—at least until I make it to the pros. So, going into my senior year of college, I have a plan. I'll put in the effort required to pass my classes, play hockey like my life depends on it, and avoid relationships. All I have to do is stay focused on the end game, and I'll walk away with a degree and into a career in the NHL.

It should be easy.

But when a woman literally floats into my dock, just before summer ends and my senior year begins, I can't resist one last hookup. What harm could a one-night stand do? It's not like we even exchanged numbers.

Everything is fine until I run into her on campus.

It's a big school. I should be able to avoid her.

Except she happens to be in my class.

And she's not a student.

She's my professor.
I received this book for free from Social Butterfly PR in exchange for an honest review. This does not affect my opinion of the book or the content of my review.
My Thoughts
Before I dive into the review, I want to situate this book in the world it exists. Bitter Sweet Heart is part of H. Hunting's Lies, Hearts & Truths Series which follows the adult children of characters from two of her other series. Specifically the Pucked and All In Series written as Helena Hunting. Bitter Sweet Heart occurs around the same time frame of what happens in Little Lies; however, where Little Lies focuses on how Lavender (Waters – Pucked) and Kody (Bowman – Lie for a Lie) cope with a trauma they all experienced children, BSH is how that trauma impacted Maverick and his journey toward healing.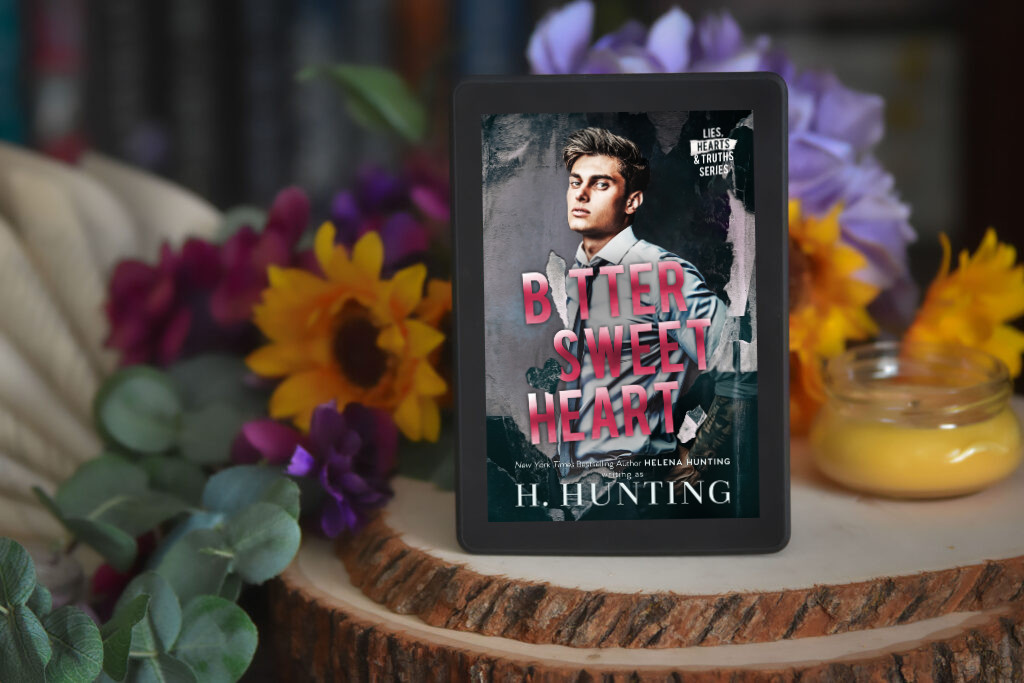 "But if this is too much for you, all you have to do is tell me I'm alone in this, that my feelings are misplaces. Doesn't matter if it's true or not. I'll go. I'll walk away. I don't deserve you anyway."

H. Hunting
We meet Maverick in Little Lies as a college hockey star and protective big brother who gives his smiles (among other things) freely but doesn't do relationships. His senior year of college brings with it a lot of stress about what the future holds, including being drafted into the NHL and learning his intense summer one-night stand is his new professor. *gasp*
Bitter Sweet Heart is an age gap romance that really doesn't feel like an age gap romance. Maverick and Clover are 8/9 years a part but with being in Maverick's head you quickly realize how fast he had to grow up after what Lavender experienced as a kid. I loved him in Little Lies but here, Maverick really shines. He is so incredibly thoughtful and self-aware but also filled with so much guilt that he is blinded to the impact he has on the lives of those around him.
I also thought Hunting did a fantastic job of showing how trauma can impact an entire family, even if they did not have the direct experience. Every member of the Waters family dealt with it in their own way and it changed the dynamic within their family for years to come. Maverick in particular felt like he was to blame for so many things that were out of his control that it impacted the role he played in his family, the relationships he let himself have and how he felt about himself as well as his future. It was so genuine and incredibly heartbreaking at times.
Overall
Overall, Bitter Sweet Heart was a more deeply emotional experience than I anticipated. Maverick and Clover's story is as much about their intense connection and steamy passion as it is about healing their wounds and trusting themselves. This might be my favorite series from Hunting. It is the perfect balance between romcom sports romance and heartbreaking, raw love. I cannot wait to see whose story we get next. Can I cast my vote for our resident Sage BJ?!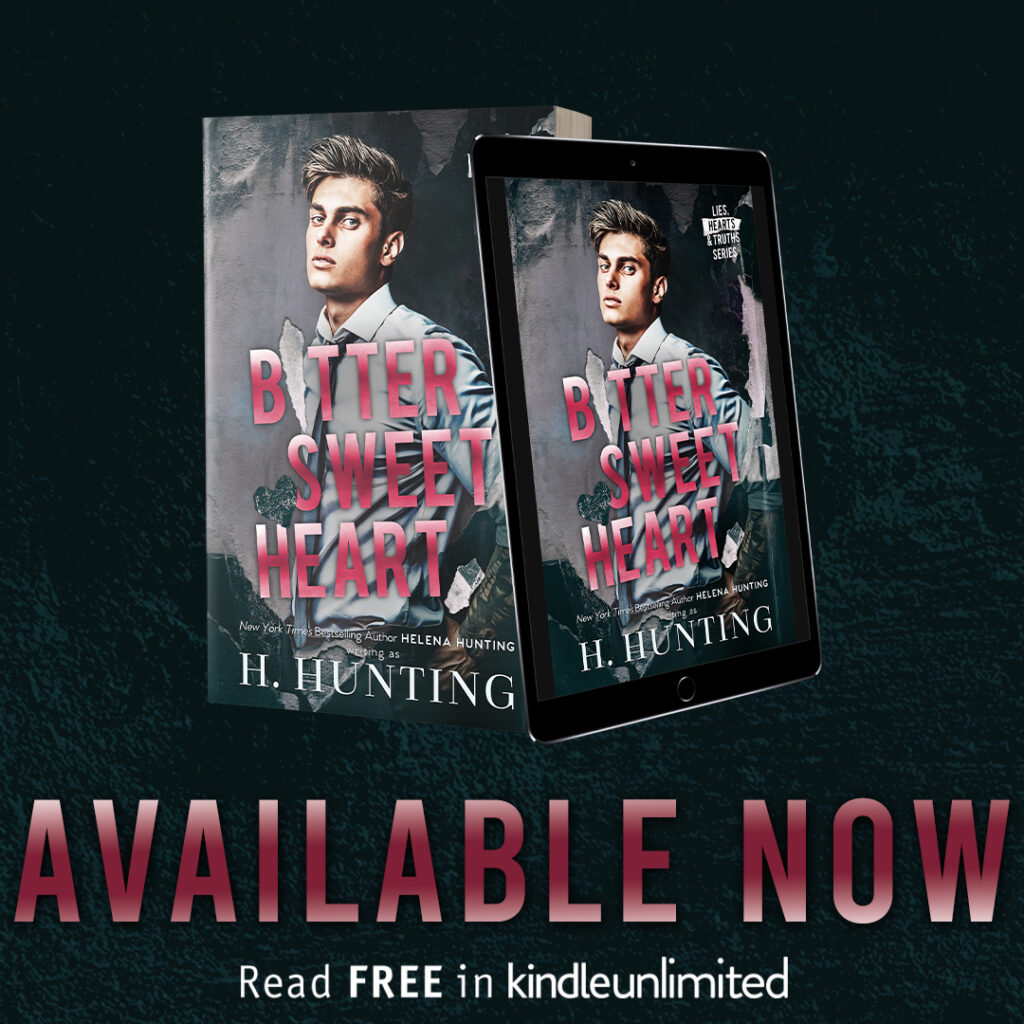 Read today, exclusively on Amazon and in Kindle Unlimited!
Amazon
Amazon Worldwide
Amazon Paperback
Amazon Worldwide Paperback
Add to Goodreads
About H. Hunting
NYT and USA Today bestselling author, Helena Hunting, writing as H. Hunting, lives on the outskirts of Toronto with her incredibly tolerant family and two moderately intolerant cats. She started her writing career with new adult angsty romance and branched out in sports romance and romantic comedies that will make you laugh and swoon. But sometimes she likes to serve up a little heartache on the way to the happily ever after.
Connect with H. Hunting
Amazon
Instagram
Twitter
Facebook
Facebook Fan Group
Website
Never miss an update! Subscribe to H. Hunting's mailing list