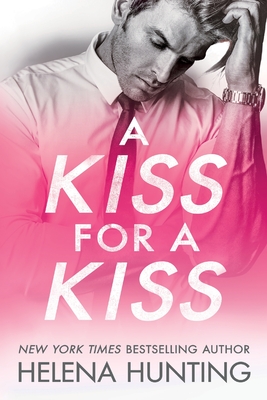 A Kiss for a Kiss
by
Helena Hunting
Published by
Ink & Cupcakes
on May 27, 2021
Genres:
Love & Romance
,
Romance
,
Sports
Pages:
246
Format:
ARC
,
eBook
Source:
Social Butterfly PR
Buy on Amazon
Goodreads

I'm Jake Masterson, single dad, and the General Manager of Seattle's NHL team. I walked away from a career as a player so I could raise my daughter. For the last twenty-plus years, Queenie has been my main priority, but now she's getting married.

And there's a small complication.

A beautiful, sexy complication named Hanna.

She's my son-in-law's older sister. Or at least that's how they were raised. The truth is a little more scandalous than that.

I've been drawn to her from the moment I laid eyes on her. And I spent months trying to keep a lid on that attraction.

Until we finally give in.

It starts with one searing kiss, but quickly ends with us between the sheets—and in the shower, and the hot tub, you get the picture—and turns into months of sneaking around.

Here's the problem: we live on opposite ends of the country. It can't be anything but casual. And as I've already said…it's complicated.

But when Hanna finds out she's pregnant…suddenly things get real serious.
I received this book for free from Social Butterfly PR in exchange for an honest review. This does not affect my opinion of the book or the content of my review.
My Thoughts
It should be no surprise to anybody (but maybe myself still) that I absolutely LOVE hockey romances. No idea why. I have no real connection to the sport outside playing street hockey as a teen and being on a season ticket waitlist for Seattle's new NHL team (please let there be a Bishop or Alex/Jake bromance for real). Go Kraken! Okay back on track…
A Kiss for a Kiss is the fourth book in the All In series by the lovely hockey romance queen Helena Hunting. Common to romance series, the All In books can be read as standalones; however, you definitely get more from the story knowing the background of other characters. All In is also connected to her other series, Pucked (still need to read these my friends). Personally, I think having read some of the other All In and related books (Little Lies) but NOT the one directly before this, A Secret for a Secret, which introduced our two main characters while telling the story of their children's HEA may have been a mistake on my part. Why?
Because I walked expecting the fun from A Favor for a Favor with limited knowledge of the two MCs and still questioning Queenies ethics as a therapist from Little Lies (ever more so now… just saying). Needless to say my thoughts are as messy as this review…
What I Enjoyed
Adults. I REALLY enjoyed reading about adults. In adult situations. Doing adult things. Sexy adulting in casual relationships. Adults over 40 adulting in complicated family dynamics. So often in the romances I devour, the characters are younger than I am so I revel in booknerd bliss when they are my age or older in this case. Yay adults!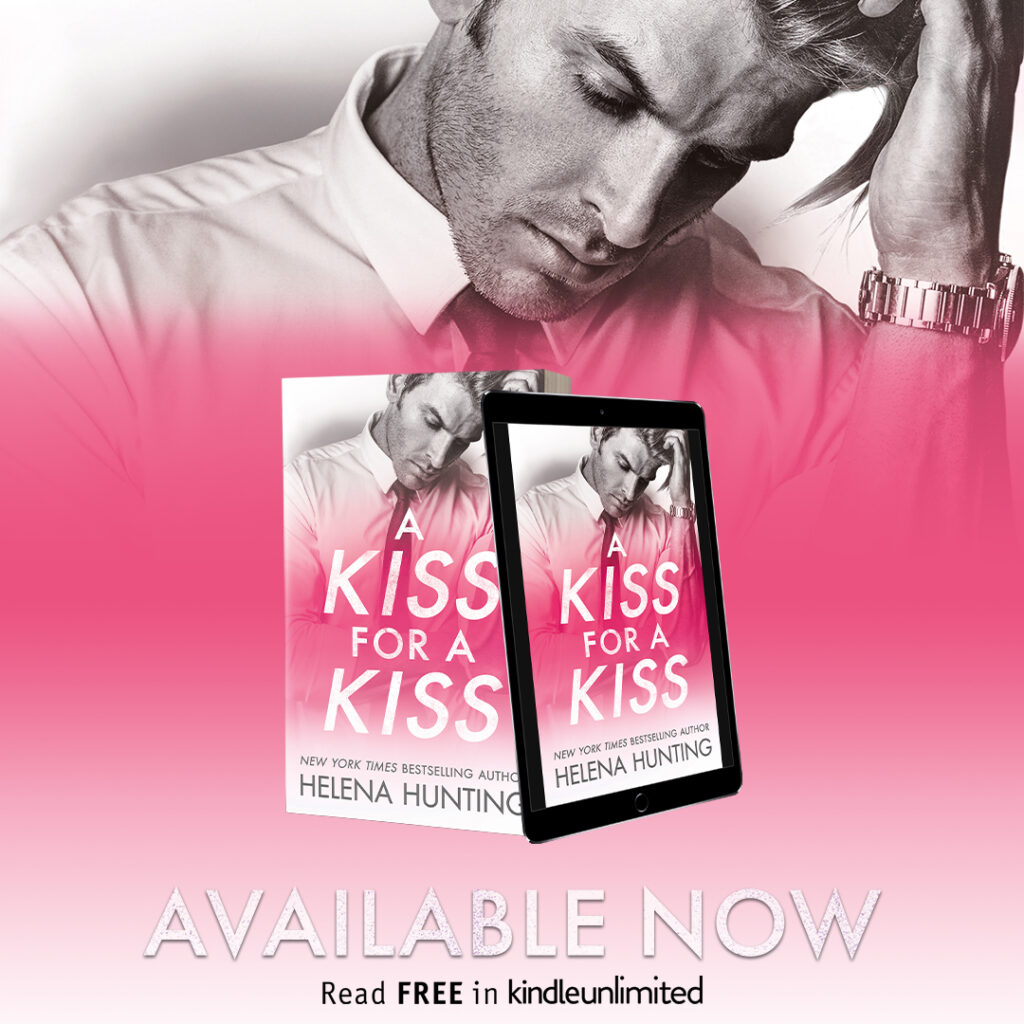 With all this adulting came a very new adult surprise pregnancy (use a fricking condom people) which absolutely changed the tone of the book. There is a part of me that appreciated this shift having been an "older" mom and scared shitless about all the risks that come with that. So often we hear/see/read about the wonders of pregnancy and motherhood that it is easy to feel alone or broken when we experience the very real fears and worries about bringing another life into this world. So thank you for that, Helena.
Where I struggled with A Kiss for a Kiss was the overall tone which of course was absolutely impacted by my expectations going in. The tone was a bit heavier with the focus on the complicated family dynamics and high risk pregnancy over the romantic relationship between Jake and Hanna. I often found myself missing the charm, banter, relationship development and laugh out loud moments I have come to expect from Helena. Maybe with a few more chapters I could have gotten there but I just didn't fall all the way with these two like I have in the past.
So there is the rub, I both appreciated the story being told while part of me also wanted something more.
Overall
Overall, I still thoroughly enjoyed A Kiss for a Kiss and would recommend fans of the series or any of Helena's books to check it out. I think to date, Little Lies and A Favor for a Favor remain my favorites but I am so going back to read Secret a well as all of Pucked. Hold me to it friends. As always Helena gets me in the heart at the end. Read her books!
PS. Bonus points for the PNW and Seattle NHL love!
Recommended for fans of: Adult romance, second change romance, surprise babies, hockey romance, Ted Bundy level complicated family relationships minus the murder.
See me review of Little Lies here or other books in the All In series on my Goodreads!
About The Author
New York Times and USA Today bestselling author of PUCKED, Helena Hunting lives on the outskirts of Toronto with her incredibly tolerant family and two moderately intolerant cats. She writes contemporary romance ranging from new adult angst to romantic sports comedy.
Connect with Helena
Instagram
Twitter
Facebook
Facebook Fan group
Website
Never miss an update! Subscribe to Helena's mailing list here!