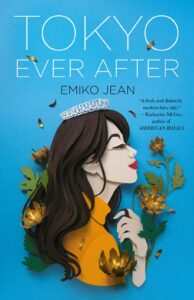 Tokyo Ever After
by
Emiko Jean
Published by
Flatiron Books
on May 18, 2021
Genres:
Asia
,
Asian American
,
Family
,
Parents
,
Romance
,
Royalty
,
United States
,
Young Adult Fiction
,
Contemporary
Pages:
336
Format:
ARC
Source:
Netgalley and Publisher
Goodreads

A Most Anticipated Book (Marie Claire, Cosmpolitan, Entertainment Weekly, Good Morning America, Goodreads, Bustle, Publishers Weekly, BuzzFeed.com, and more)!The Princess Diaries meets Crazy Rich Asians in Emiko Jean's Tokyo Ever After, a "refreshing, spot-on" (Booklist, starred review) story of an ordinary Japanese-American girl who discovers that her father is the Crown Prince of Japan.

Izumi Tanaka has never really felt like she fit in—it isn't easy being Japanese American in her small, mostly white, northern California town. Raised by a single mother, it's always been Izumi—or Izzy, because "It's easier this way"—and her mom against the world. But then Izumi discovers a clue to her previously unknown father's identity...and he's none other than the Crown Prince of Japan. Which means outspoken, irreverent Izzy is literally a princess.

In a whirlwind, Izumi travels to Japan to meet the father she never knew and discover the country she always dreamed of. But being a princess isn't all ball gowns and tiaras. There are conniving cousins, a hungry press, a scowling but handsome bodyguard who just might be her soulmate, and thousands of years of tradition and customs to learn practically overnight.

Izumi soon finds herself caught between worlds, and between versions of herself—back home, she was never "American" enough, and in Japan, she must prove she's "Japanese" enough. Will Izumi crumble under the weight of the crown, or will she live out her fairy tale, happily ever after?

Look for the sequel to Tokyo Ever After in 2022!
I received this book for free from Netgalley and the publisher in exchange for an honest review. This does not affect my opinion of the book or the content of my review.
My Thoughts
Let me start with the take away: Tokyo Ever After was completely magical and you should look no further. Just got buy it now! Want more?
Let Me Start With a Story
Once upon a time, there was a little girl who became best friends with the new girl at school, who had recently moved to Washington from Japan. Okay fairytale references aside, this friendship was one of those that left its mark on my heart and one I thought about a lot while reading this book.
The kindness of my friend and her family to share their language, culture and traditions with me really started my life long interest in cultures across the world, especially in Asia. Tokyo Ever After brought up the same wonder I had learning Japanese from my friend, writing book reports about Indian Folklore for school, and having lunch with fellow hikers in Seoul (even though my Korean was incredibly elementary at best). It is that feeling of awe when discovering both our beautiful differences and how many ways our shared humanness transcends language or culture.
Now the second part of my story. While I love the many Asian cultures of our world, I am not Asian myself. I have the privilege of appreciating the beauty and diversity yet will never experience the anti-Asian racism members of this community face, especially here in the States, just for existing. This is important. I started this book around the same time that eight people were murdered in Atlanta, including six Asian women. Lives horrifically taken from their loved ones due to a stranger's hate. Lives taken from our community. From our shared human existence. This was one of many crimes that brought to wider attention the increased hate-crimes against Asian, Asian-American and Pacific Islander communities in the US since the beginning of the pandemic and shined a spotlight on AAPI voices sharing their own experiences of racism in America, long before the pandemic. When we will finally listen?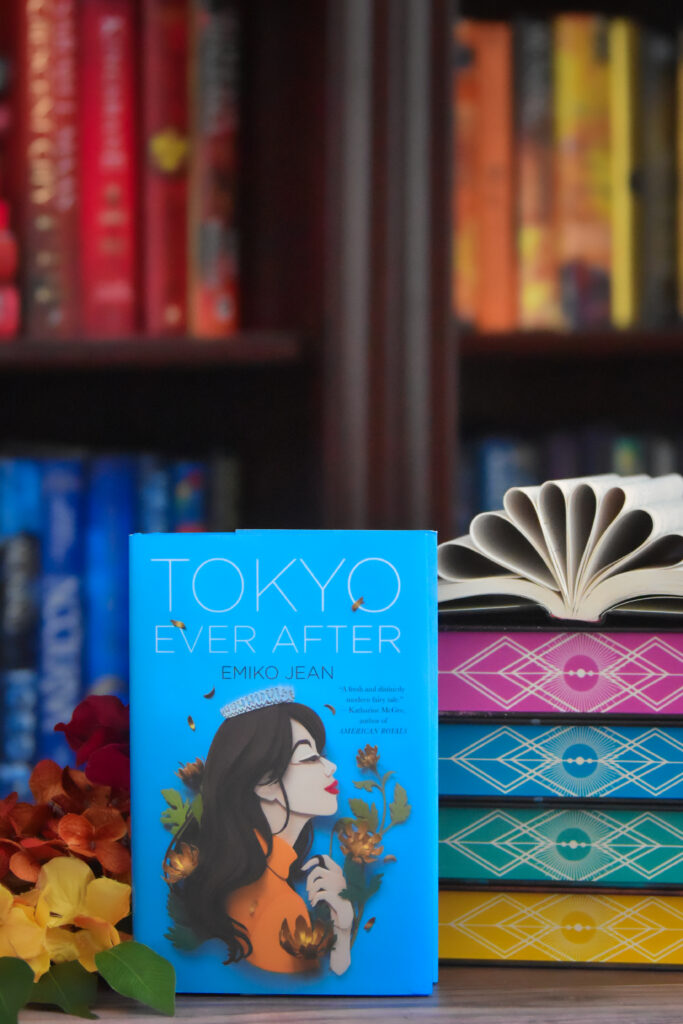 This is important.
While Tokyo Ever After is my new favorite fairytale, it is also a story about being Asian-American, specifically Japanese-American. This sword is double edged. Izumi and her "Asian Girl Gang" (AGG) have to balance growing up in a community that often refuses to learn their given names while navigating the pressures of young adulthood. Where they are as likely to see tie-dye hippies as they are to see confederate flags. Where they are frequently 'othered' within the community they were born and raised. Their community.
When Izumi learns she is a princess and travels to Japan, she has a different (but familiar) experience of feeling like she doesn't belong. That she is not Japanese enough for her family or country. Put yourself in her shoes. Think about the experience of not being 'enough' for either of the countries that are part of your identity. Feeling like neither truly accept you for who you are. This may be fiction but the same challenges the AGG describe in Tokyo Ever After, are the same ones that AAPI communities across the nation have been telling us all are apart of their every day experience. When will be finally hear?
The Fairytale I Needed
Toyko Every After takes themes/tropes you may have read before then breathes so much magic and heart into them. Izzy is such a quick witted and lovable character. Someone you would want as your best-friend. I truly enjoyed not only her romantic relationship but the relationships she had with her friends and developed with her family in Japan. Akio is the perfect grumpy cinnamon role to add to this forbidden romance. This book had me laughing out loud and completely smitten from the very first page. There was also one moment that gave me goosebumps which may be a first in my reading life. It was… breathtaking. When you read this one, let me know which moment you think it was!
Overall
Can I just say read this damn book?! It was magical, thoughtful, funny and everything I ever wanted from a fairytale. I need someone to make it a movie. Pretty please?!? The writing was fantastic. I felt like I was transported straight to Japan right along with Izzy. Reading Tokyo Ever After just made my heart so incredibly full. I don't care that I could predict what was going it happen. It was all heart eyes, unicorns and rainbows from me. I LOVED IT.
Recommend for fans of: YA contemporary romance, forbidden love, found royalty, royal/bodyguard romance, broody cinnamon rolls, shenanigans and self-discovery.
Ps. I JUST noticed the blurb said there is a sequel coming in 2022!! *screams excitedly*
About the Author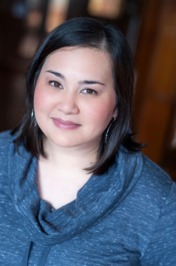 Emiko Jean is the author of Tokyo Ever After, Empress of all Seasons, and We'll Never be Apart. When Emiko is not writing, she is reading. Most of her friends are imaginary. Before she became a writer she was an entomologist (fancy name for bug catcher), a candle maker, a florist, and most recently a teacher. She lives in Washington with her husband and children (unruly twins). She loves the rain.
Website
Instagram
Get a Signed Edition of Tokyo Ever After
Resources for Action
Get Trained! Bystander Intervention to Stop Anti-Asian/American Harassment and Xenophobia This training is free! There are other great bystander intervention trainings on this site as well.
Safe Horizon: Six Ways to be an Ally to the Asian, Asian American, and Pacific Islander (AAPI) Community
Report Incidents of Hate to Stop AAPI Hate / Stand Against Hatred / US Department of Justice Civil Rights Division
Stop AAPI Hate: Safety Tips for Those Experience or Witnessing Hate
Share AAPI stories with your children and/or schools. Check out AAPI Storytime with The Conscious Kid.
Write your local representatives and advocate. Find them here.