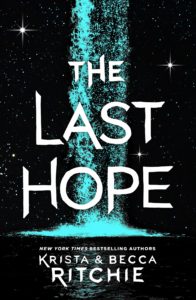 The Last Hope
by
Krista RitchieBecca Ritchie
Published by
St. Martin's Publishing Group
on August 13, 2019
Genres:
Young Adult Fiction
,
Science Fiction
,
General
,
Fantasy
,
Epic
,
LGBT
Pages:
400
Format:
ARC
,
eBook
Source:
Author
Goodreads

A stunning conclusion to the sci-fi romance duology by writing duo Krista & Becca Ritchie, The Last Hope is filled with twists and turns you'll never see coming.

Sacrifice all you have to survive.

Imprisoned for weeks on an enemy starcraft, Franny, Court, and Mykal have sat with an unfathomable revelation. But as they fight to stay alive, escaping prison means trusting a young mysterious stranger. He knows everything about their lost histories, and when answers aren't given freely, the bonded trio are forced to join a mission. One that will determine the fate of humanity.

Legend says, a baby—the first of her species—has the power to cloak and teleport planets. Tasked with retrieving the infant, Court fears the baby is just a myth, and if they fail, they'll never find the truth about their origins.

As Court and Mykal grow closer, their linked bond becomes harder to hide, and dynamics change when Franny begins to fall for someone new. Vulnerable and with no choice, the hunt for the baby sends the trio on a dangerous path to Saltare-1: a water world where their enemies can't die and survival comes at a high cost.
I received this book for free from the publisher as part of a blog tour in exchange for an honest review. This does not affect my opinion of the book or the content of my review.
My Thoughts
Friends, I am so incredibly grateful that I had an ARC of The Last Hope because after sweeping me off my feet, The Raging Ones ended in such a brutal cliffhanger. And guess what? You don't have to suffer any more either as The Last Hope is OUT TODAY! Happy Book Birthday to my babies Franny, Court and Mykal!
"After all that we've been through, we deserve a better ending."
Okay so the review. The Last Hope picks up where The Raging Ones left off then blasts us out to an even bigger adventure. In the finale we travel to new worlds, meet new characters and witness our trio dig deep to overcome new challenges. Krista and Becca Ritchie beautifully blend Sci-Fi and romance to create an incredible story of self-discovery, survival, and the love of found family. I did not want it to end.
I'm Not Crying, You're Crying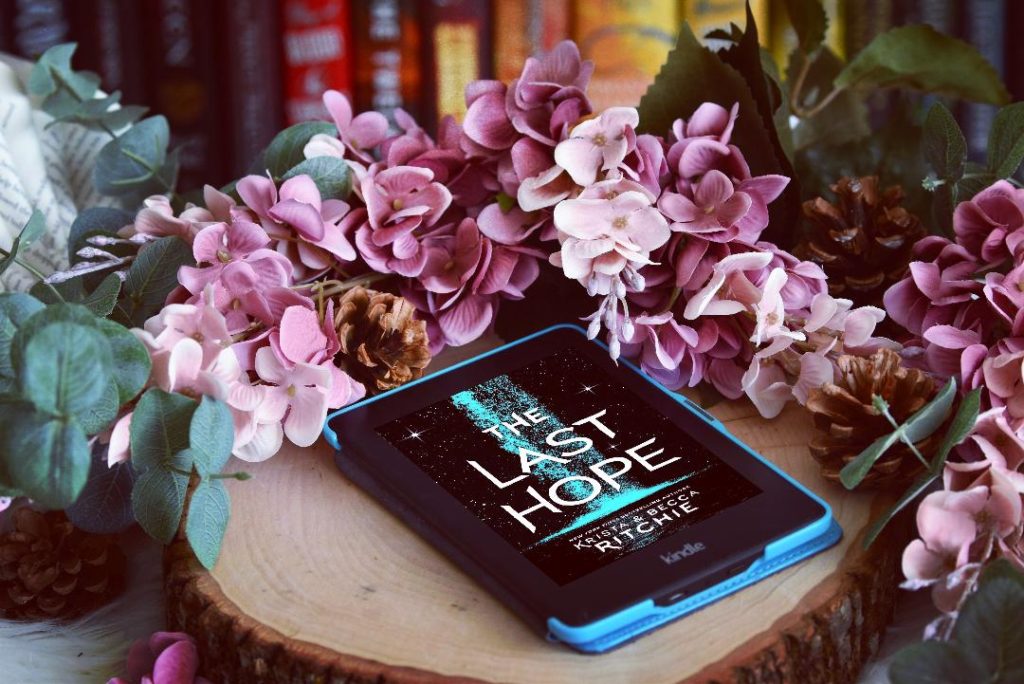 Gah. There are so many breathtaking moments I want to share but am avoiding spoilers. I honestly did not expect to be so attached and emotional at the end of this story. The Last Hope is so much more than a space adventure. It is an absolutely captivating story driven by beautifully flawed characters.
"It's good to finally meet you Court."
Overall
I really enjoyed this duology. The bond between the characters was unique and fascinating to think about experienced. Plus they are just so damn lovable. The world was well built and the story was heart-felt while still holding plenty of surprises. I will definitely check out more from Krista & Becca Ritchie.
Recommended for fans of: SciFi Romance, LGBTQ, space adventures, found families, unique bonds, broody boys and flawed characters
Meet The Authors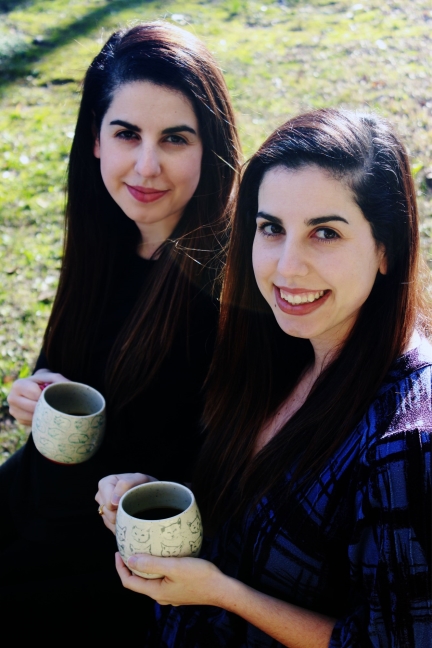 Krista & Becca Ritchie are New York Times Bestselling Authors and identical twins, one a science nerd, the other a comic book geek. With their shared passion for writing, they combined their mental powers as kids and have never stopped telling stories. Graduates from the University of Georgia in Biology and English & Journalism, the twin writing duo now lives in Atlanta. The Raging Ones is their first young adult novel.
SOCIAL LINKS:
Website: https://www.kbritchie.com/index.html
Twitter: https://twitter.com/KBRitchie
Facebook: https://www.facebook.com/KBRitchie
Instagram: https://www.instagram.com/kbmritchie/
Sound interesting? Pick up book one, The Raging Ones and dive in.