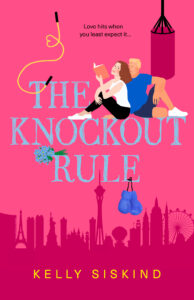 The Knockout Rule
by
Kelly Siskind
Published by
Kelly Siskind
on February 24, 2021
Genres:
Fiction
,
Romance
,
Contemporary
,
Sports
Pages:
350
Format:
ARC
,
eBook
Source:
Social Butterfly PR
Goodreads

Siskind's latest slow-burn romance is stay-up-all-night addictive and proves love hits when you least expect it...

Growing up with an adoring father for a boxing legend isn't all sunshine and rainbows. It looks more like hospital visits, bloody noses, and cracked ribs.

Isla Slade now works as a physiotherapist, helping athletes heal their bodies. Except for boxers. She has no interest in reliving the stress of her teen years. Dating someone in the boxing world? She'd rather snort wasabi powder.

Until she meets Preston Church.

Preston manages heavyweight boxing darling Brick Kramarov. A brute who's built tougher than his name, with a cocky attitude to boot. She wants nothing to do with either man, but her father begs her to help them prepare for a huge Vegas fight.

She doesn't expect Preston to recite romantic poems and slowly break her resolve. His fascinating mind gets under her skin, even if his star athlete reminds her how much she hates boxing.

Too bad it's Brick coaching Preston how to woo Isla, falling for her from the sidelines. Once she finds out, she'll have to decide if she can risk loving another man who puts it all on the line for the knockout.

Buy this sexy slow-burn romance today!

Each book in the Showmen series is STANDALONE:
*New Orleans Rush
*Don't Go Stealing My Heart
*The Beat Match
*The Knockout Rule
I received this book for free from Social Butterfly PR in exchange for an honest review. This does not affect my opinion of the book or the content of my review.
My Thoughts
I went into The Knockout Rule completely new to Kelly Siskind and came out adding her entire backlist to my TBR. It was so much fun to read.
So The Knockout Rule is the fourth book in The Showmen series; however, they are all standalones. Isla is a physiotherapist who grew up the daughter of a boxing legend. She ends up agreeing to do the one thing she's swore to never do again: therapy with a boxer. Enter Eric, also known as Brick Kamarov, the boxer. As you can imagine, things do not go as planned.
Growing up watching boxing and latter MMA, there is an odd detachment from the violence you are witnessing. Like, I would cringe if this was happening on the street but have paid to watch fights on TV. I had also never considered what it would be like to be the loved one of a professional fighter. (Odd given the worry I have due to my own husband's career.) Siskind did a fantastic job of bringing that worry, anxiety and heartache of being on the sidelines, to life. In Isla you can see all the ways that witnessing her father's boxing career shaped her life and impacted her mental health.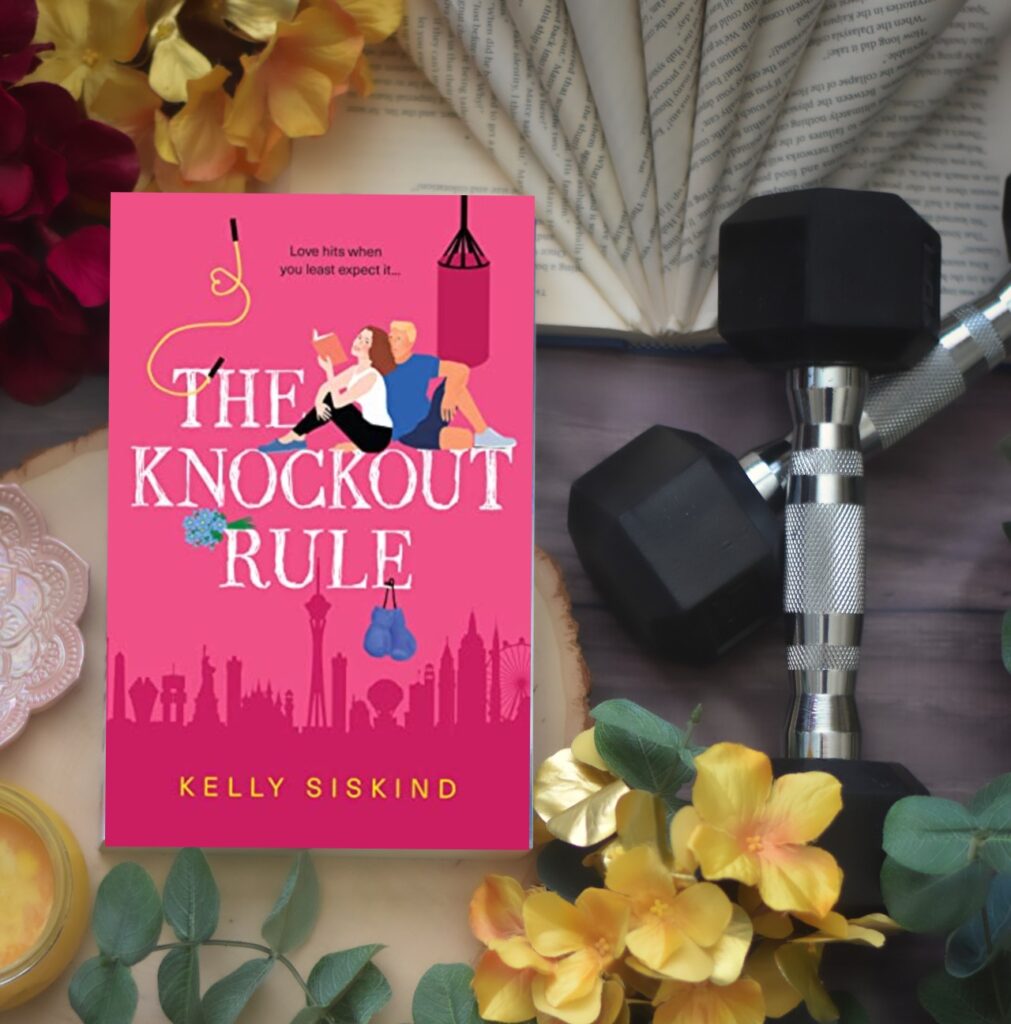 Eric was a delight to read about with his own struggles with why he fights, the person he knows himself to be and the persona he has to put on for the world. He and Isla have fantastic banter and even more chemistry. Also who knew a hug could be so steamy?! Not I.
On top of the romance you have some funny dating antics and family drama that centers around the things we do to protect the ones we love… that are SOO not helpful. I cannot thing of a single element of this story or these characters that I did not enjoy.
Overall
Overall The Knockout Rule was a steamy slow-burn romance that is as likely to make you chuckle as it is to hit you in the feels or lead to swooning. It took a few chapters to really get invested but I seriously sat reading in the bathtub well past the water going cold. I was so absorbed. If you are fan of adult contemporary romance, check this one out! Hugs may also never seem the same again 😉
Recommended for fans of: Sports romance, banter, misconceptions, family secrets, family dynamics, poetry, and warm hugs.
Download your copy today!
Amazon
Amazon Worldwide
Nook
Apple Books
Kobo
Add The Knockout Rule to Goodreads
About The Author
A small-town girl at heart, Kelly moved from the city to enjoy the charm of northern Ontario. When she's not out hiking with her husband or home devouring books, you can find her, notepad in hand, scribbling down one of the many plot bunnies bouncing around in her head.
Her novels have been published internationally.
Connect with Kelly