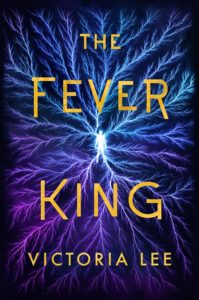 The Fever King
by
Victoria Lee
Published by
Amazon Publishing
on 2019-03
Genres:
Young Adult Fiction
,
Coming of Age
,
Dystopian
,
Fantasy
,
General
Pages:
384
Buy on Amazon
Goodreads

In the former United States, sixteen-year-old Noam Álvaro wakes up in a hospital bed, the sole survivor of the viral magic that killed his family and made him a technopath. His ability to control technology attracts the attention of the minister of defense and thrusts him into the magical elite of the nation of Carolinia.

The son of undocumented immigrants, Noam has spent his life fighting for the rights of refugees fleeing magical outbreaks--refugees Carolinia routinely deports with vicious efficiency. Sensing a way to make change, Noam accepts the minister's offer to teach him the science behind his magic, secretly planning to use it against the government. But then he meets the minister's son--cruel, dangerous, and achingly beautiful--and the way forward becomes less clear.

Caught between his purpose and his heart, Noam must decide who he can trust and how far he's willing to go in pursuit of the greater good.
I received this book for free from the publisher as part of a Storygram Tour. This has no impact on my review and all thoughts are my own.
My Thoughts
Wow. I finished this book over a week ago and I keep finding myself drifting off to think about it. The Fever King is part urban fantasy, part dystopian SciFi and very much a reflection of the current United States.
The Fever King is a story about a boy. Well two boys, and how the world demands so much to carve our a life and promises nothing in return. It is about injustice, privilege and the cost of fighting for change. It is also about how fighting for what is right is complicated with no easy answers. I tend to avoid many stories that yank at my social worker heart as I read to escape, but I felt like The Fever King was made stronger by the the political themes woven throughout. I raged along side Noam while being captivated and heart broken by Dara.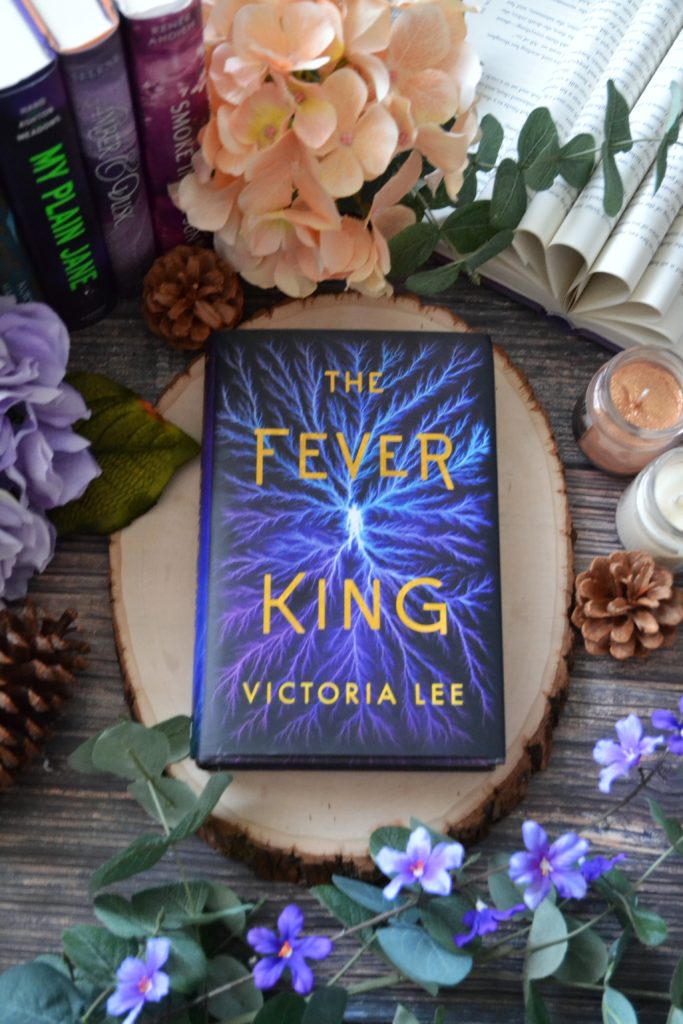 Let us not forget the MAGIC. Not the easy magic we often see in fantasy, but magic that has a horrific cost. There is also the slowest of slow burns which I absolutely adored. My only challenge would be that it took a little bit for me to get into but once I did, I could not put The Fever King down. And that ending! Holy cats that was intense. I will ABSOLUTELY be picking up the next book.
Overall
I found The Fever King to be both entertaining and powerful. It was refreshing to see true diversity that felt authentic and never forced. If you like captivating urban fantasy with political intrigue and solid world building, please give this one a shot!
Also check out this post by Victoria Lee regarding why she wrote The Fever King. I found it incredibly insightful and moving.
A non-spoilery list of content warnings from the author: violence, intergenerational trauma/genocide, immigration, abuse, parental death, death of a child, mental health and suicide, slut-shaming, ableist language, drug and alcohol abuse, emetophobia
Have you read The Fever King? What did you think?