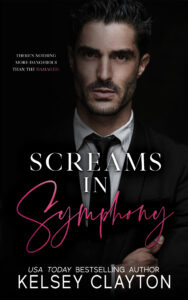 Screams in Symphony
Series:
Malvagio Mafia Duet #2
on January 21, 2022
Genres:
Dark Romance
,
Mafia Romance
Format:
eBook
Source:
Purchased
Buy on Amazon
Goodreads
There once was a girl,
tarnished and ruined by the actions of others.
Some are born plagued by darkness,
but she was doused in it by those she trusted.

Like Lucifer himself,
she fell from the heavens and landed amongst the flames.
Now she wears her crown black,
with diamonds coated in the blood of her enemies.

This isn't the story of a girl who saved the villain.
This is the story of a girl who became something much worse,
and the man who loved her for it.
This is scheduled as part of a blog tour; however, I purchased this book all on my own instead of being recieved for free to review. Thoughts are all my own.
My Thoughts
First a warning. Well a few:
This is a review of the second book in a duet – potential spoilers for book one abound.
This books is even DARKER than the first.
Still don't know if mafia books are my jam but damn was this a wild ride.
Sooo what had happened was…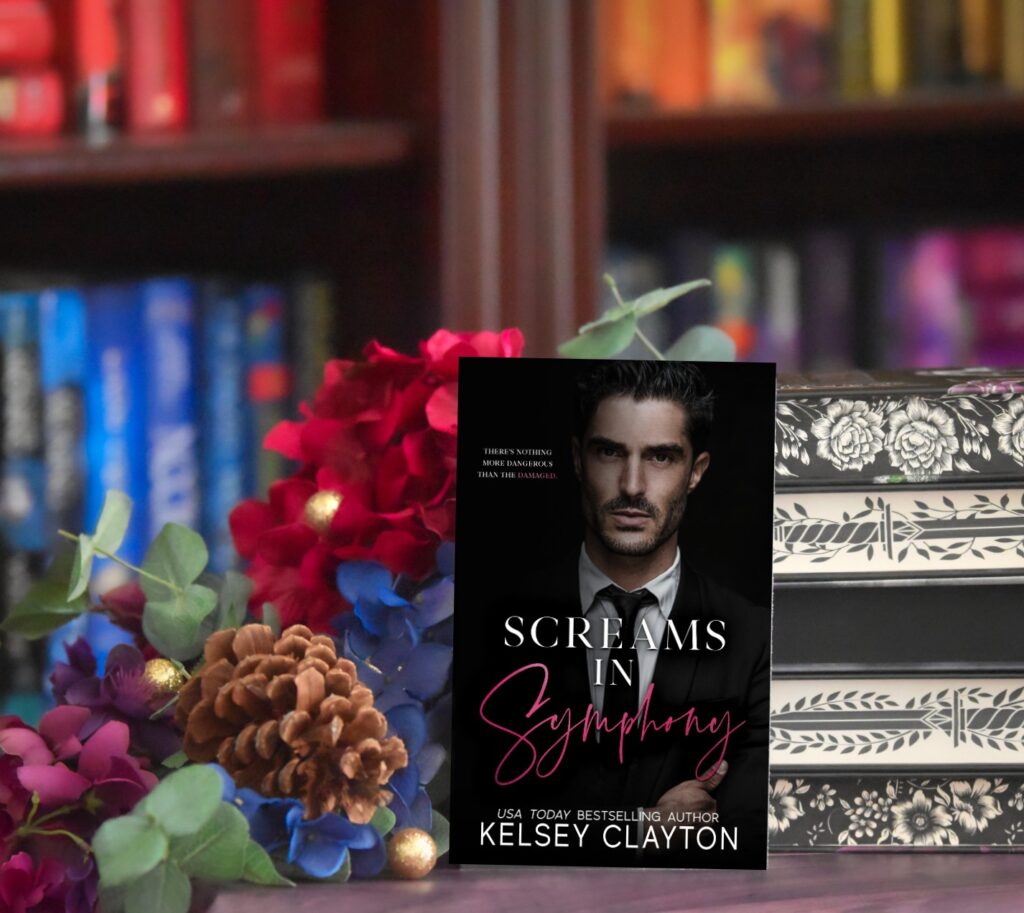 Screams in Symphony picks up immediately where Suffer in Silence left off… utter chaos and destruction ahead. The beginning was one of my favorite parts: Sax in limbo while Kage has to confront all the emotions of this new loss. Kelsey also does a great job of keep the gas on and the intensity of the story up. It was 100% entertaining… for the most part.
Now this is where it gets sticky. Sax wakes up a few chapters in and is basically a sociopath. She legit goes from virgin pre-med student to violent kink to torture in less than 600 pages. I felt that I got whiplash in book one, it was EVEN more so here. Your girl FULLY EMBRACED her darkness. There is a part toward the end that I knew was coming but it was hard to stomach none the less, hence why I am not sure the genre is completely my jam. If Joker and Harley are your vibe, this may actually be your jam so check it out.
My other issue is was with the conclusion. It had some good twists but then lead to a place that just didn't make sense to me. Why? Why would this person hook up with her dad? How do they even have the skill set to pull off the murders? Where did this even come from?
I am also not sure anybody in this book should be procreating… but I did about die at 'semen demon.'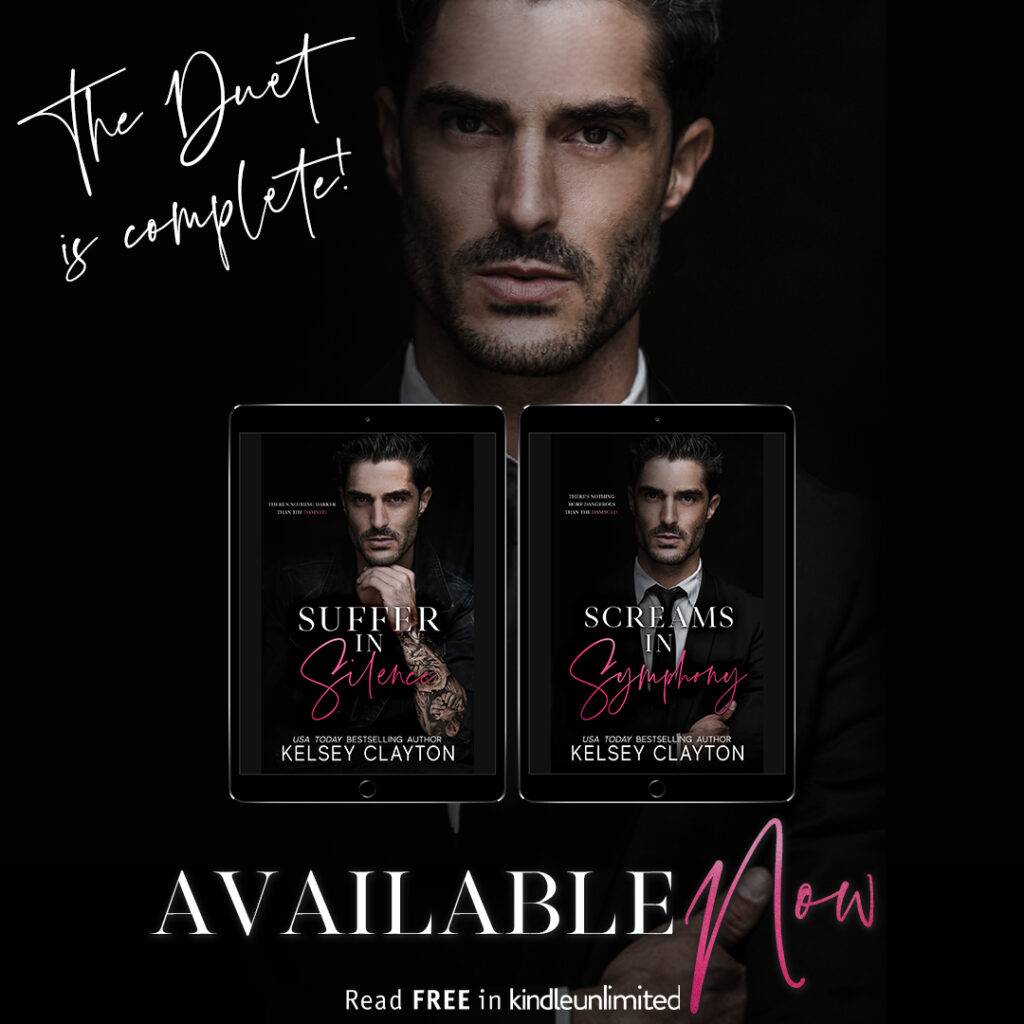 Overall
This was a completely entertaining duet even if it felt outside my comfort zone at times. As dark as they were, Sax and Kage were interesting to watch develop. I really enjoyed the banter and friendships that were built as well as that cross over from a certain previous series. So there you go. I was entertained yet uncomfortable.
Screams in Silence is out now. If you are a fan of mafia romances and/or dark romances do check this duet out!