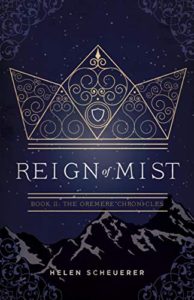 Reign of Mist
by
Helen Scheuerer
Published by
Writer's Edit Press
on September 13, 2018
Genres:
Action & Adventure
,
Epic
,
Fantasy & Magic
Pages:
536
Format:
Audiobook
,
eBook
Source:
Author
Goodreads

The realm's darkest secret is out.The cruelty of the capital and the power-hungry King Arden have scattered Bleak and her companions across the continents.On the run in a foreign land, Bleak finds herself tied to some unexpected strangers. When the answers she yearns for are finally within reach, she must face the hard truths of her past, and take her fate into her own hands before it's too late.Meanwhile, secrets and magic unravel as a dark power corrupts the realm. Bleak's friends are forced to decide where their loyalties lie, and who, if anyone, they can trust.But one thing is certain: war is coming, and they must all be ready when it does.Intriguing and action-packed, Reign of Mist is the second instalment in Helen Scheuerer's epic YA fantasy series, The Oremere Chronicles.
I received this book for free from the author in exchange for an honest review. This does not affect my opinion of the book or the content of my review.
My Thoughts
Okay Wanderers, it is official. I am SOO hooked on this series. Reign of Mist picks up right where Heart of Mist left off, with Bleak arriving in the land that holds the secrets of her past. The story is non-stop action from start to finish as we start seeing the journeys of the characters intertwine. Plus we have a false queen in a forgotten land with a brewing rebellion, what is there NOT to love?
The Characters
While the world of the Oremere Chronicles is fantastic, the characters are the absolute highlight for me. Especially Bleak. Her journey from a girl who lived each day to down her magic in alcohol until she found a cure, to a strong woman learning to embrace her powers and her past, is beautiful to behold. I am going to avoid spoilers here, but her connection to Oremere is such a cool one that I am so anxious to see how this all plays out.
My other two favorite characters are definitely Fiore and Swinton. Fi is easy to love yet there is so much about him that is still a mystery. Like Bleak, I am fascinated to learn more about him and his past. Swinton on the other hand, isn't easy to like but is incredibly layered in his characterization. His actions can be so terrible you just want to slap some sense into him; however, you can also sense his utter despair and powerlessness. Fi and Swinton are great balances for one another and I adore their friendship.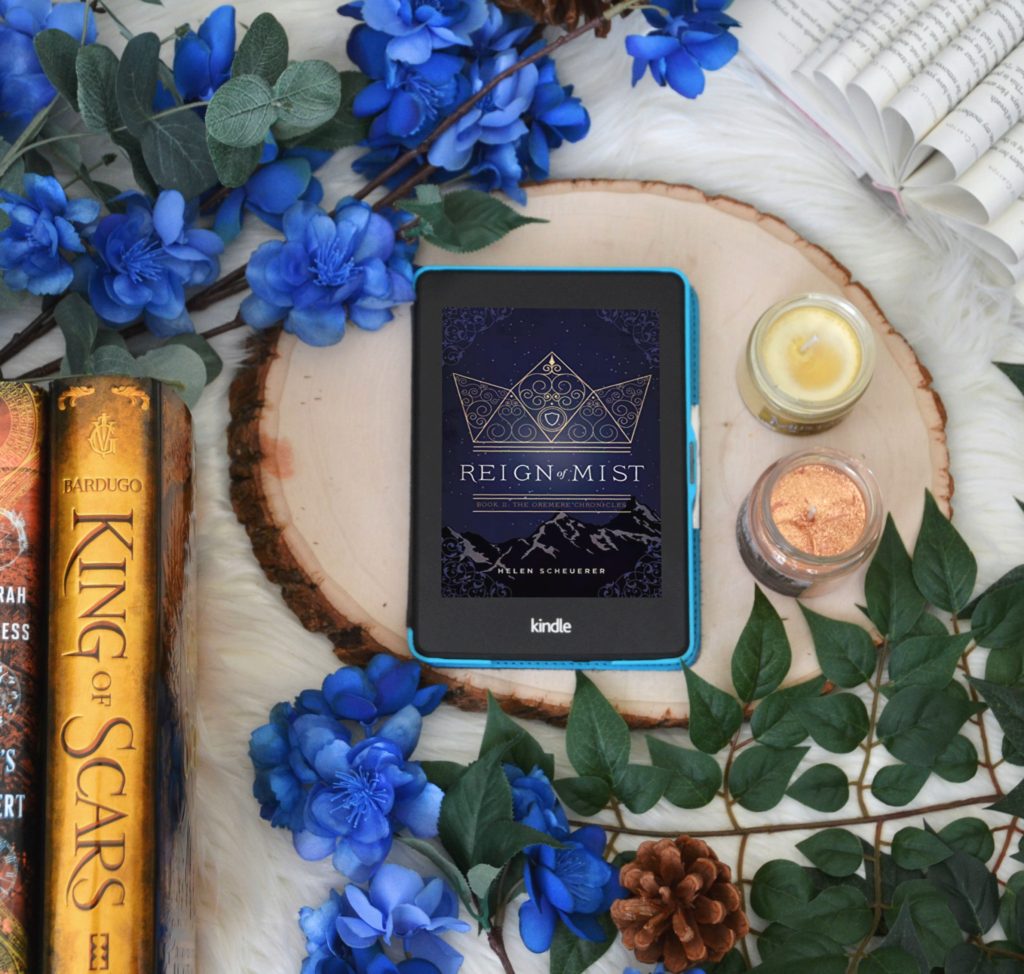 In addition to all our favorites, there are also some great new characters introduced in Reign. We have the opportunity to get to know Dash a bet better and his arc holds the biggest… transformation, to say the least. We also meet Queen Eydis, Casimir and The Tailor who all fascinating as well as unique. And lets not forget… TEERAH PANTHERS!!
War is Coming…
Reign of Mist really is the interwoven journey of all our character to the pending war to save the world as they know it. I really enjoyed seeing how each character's path lead to the others with more than a few surprises along the way. Without giving too much away… IT IS JUST SO GOOD! I am eager to see what happens next. This fake queen must GO DOWN! 🙂
Overall
Overall, The Oremere Chronicles just keeps getting better and better. The world is complex, magical and full of characters you cannot help but to fall in love with. The development of each character is thoughtful and glorious to behold. I highly recommend this series for all fans of epic fantasy adventures, deadly mist, corrupt royalty, and badass warrior women.
Random Note: It just donned on me that there is not a heavy romantic theme and I didn't even notice (or miss it for that matter). I always notice. It is usually my favorite part of the story. Bravo Helen, Bravo.
NEXT IN THE SERIES…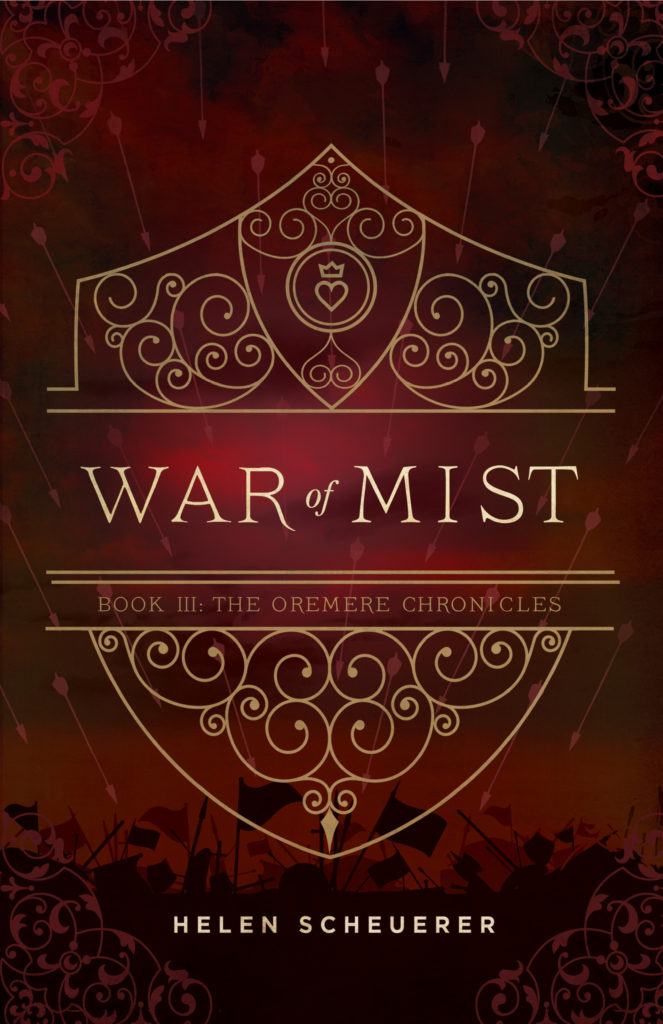 ---
About the Author
Helen Scheuerer is a YA fantasy author from Sydney, Australia. Heart of Mist and Reign of Mist are the bestselling first two books in her high fantasy trilogy, The Oremere Chronicles. After writing literary fiction for a number of years, Helen was inspired to return to her childhood love of fantasy thanks to novels like Throne of Glass, The Queen's Poisoner and The Queen of the Tearling.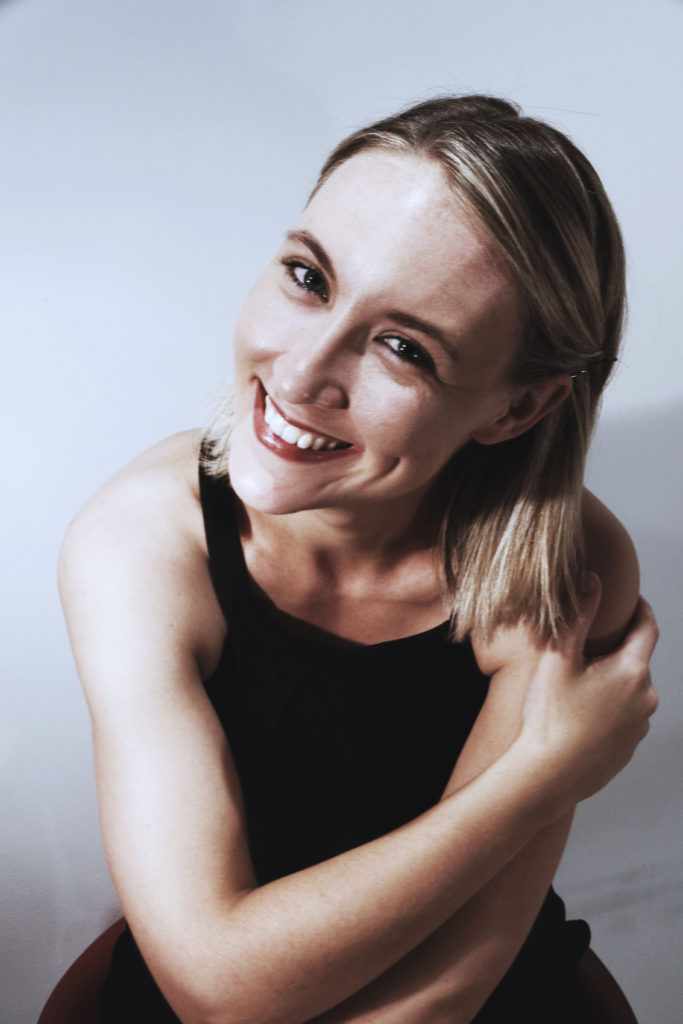 Helen is also the Founding Editor of Writer's Edit (www.writersedit.com), an online learning platform for emerging writers. In its first year, Writer's Edit reached thousands of new authors, and soon became its own small press, with Helen overseeing the production and publication of three creative writing anthologies, Kindling Volume I, Volume II and Volume III. It's now one of the largest writing websites in the world.
Helen's love of writing and books led her to pursue a Bachelor of Creative Arts, majoring in Creative Writing at the University of Wollongong. While the Kindling books were being published, Helen also completed a Masters of Publishing at the University of Sydney.
Helen now lives amidst the mountains in New Zealand and writes full time. She has many more books planned for the future.