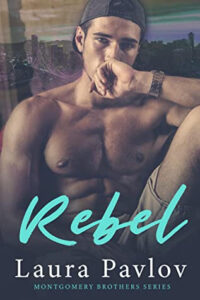 Rebel
by
Laura Pavlov
on January 5, 2021
Pages:
232
Format:
ARC
,
eBook
Source:
Social Butterfly PR
Buy on Amazon
Goodreads

JACK
I'm always down for a good time. I'm that guy.
I love women. I love sex. And I love my life.
Go big or go home, right?
My father's death is a constant reminder of why I like to keep it simple.
Life is short.
Emotional attachments make you weak.
Grieving sucks. And I have no interest in caring deeply for anyone outside of my family.
I'm not looking for complications.
Monroe Buckley is a complication.
She's driven.
She's focused.
And she's my best friend's little sister.
Not happening.
But once we're forced to spend time together…I only want more.
Too bad she's the one woman who is off-limits.

MONROE
I don't trust most people, and I have my reasons.
I'm passionate about my work, and I came here to do a job.
Not date the boss.
Getting hired at the top media company in the city is the break of my life.
But it means working for Jack Montgomery.
My one-time crush.
My brother's best friend.
And the current thorn in my side.
He's exactly what I want to avoid.
Yet he's everywhere I turn. Even when he's not there—he's in my head.
He's a magnet for attention.
A heartbreak just waiting to happen.
And my heart is something I fiercely protect. At all costs.
They say the heart wants what the heart wants...
But my heart isn't allowed to make that decision anymore.
There's too much to lose.
I received this book for free from Social Butterfly PR in exchange for an honest review. This does not affect my opinion of the book or the content of my review.
My Thoughts
Friends, 2020 was a weird year. Want to know how I know (besides the obvious)? I actually read more contemporary romance than SciFi last year. ME. The self-proclaimed space geek and Jedi Master. WTF?!
With that said, I am not sure if it is BECAUSE I read a lot of romance or because I am a 34 year old woman who moonlights as a licensed social worker when not being the aforementioned Jedi… THIS BOOK GRATED ON MY NERVES. Apologies now if this reads more rant than review.
FIRST…
STOP TELLING PEOPLE HOW THEY FEEL AND JUST F*%&#$* LISTEN! This is what I kept screaming in my head (and occasionally out loud) to our female lead, Monroe. Instead of actually listening to Jack or, you know, forming an opinion based on actions & words instead of assumptions & judgements… she spent much of the book telling him (and herself) how he feels. Repeatedly. And most the time she was wrong.
As a grown ass woman, this is one of my biggest pet peeves so needless to say… it was distracting. Okay it was infuriating but I digress…
Okay Moving On…
Now that I got that out of the way.
Rebel felt like a story that wasn't really sure what it wanted to be when it grew up so it decided to be ALL THE THINGS. There are so many tropes thrown at the reader from enemies to lovers then friends to lovers plus best-friend's little sister… lets not forget fake dating and the mob is thrown in for good measure. Yes… THE MOB. It was just a whole lot to try to manage in under 300 pages.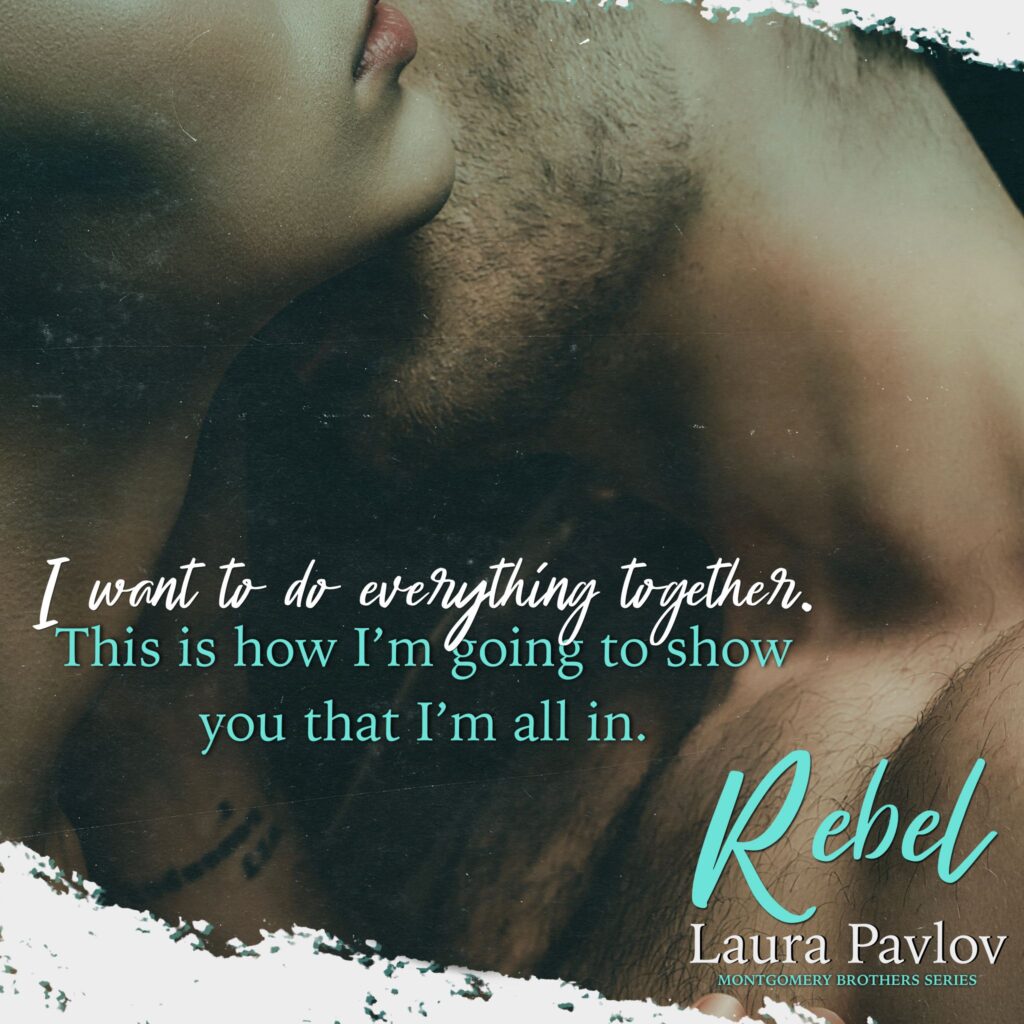 In the midst of all those tropes you have perfectly vanilla Monroe who is 'smart' but also makes the brilliant decision to date her boss and embrace her most petulant inner child when he 'tells her what to do' and he justifies these actions with his male protectiveness gene. Yes, please feel the sarcasm. Jack is also perfectly forgettable except that he is a kick ass lover with a great dick… which we know because it was said 100 times. Insert eye roll here. Okay so maybe not completely forgettable, Jack did have a few lovable moments but I kept wanting MORE. Something deeper than his perfect façade. I'm blaming LJ Shen and her ultra complicated males for that one…
One of my BIGGEST frustrations with this book was the slut shaming. Why do women write women shaming other women when they are threatened or insecure?! Monroe seriously calls a women she has never met a skank. Why? Because her fake (kinda fake? fake-ish?) boyfriend has a reputation for having casual sexual relationships; therefore, those women must be skanks. It can't possibly be that two consenting adults decided to have an intimate relationship without deciding to lock it down for life. Nope, Monroe talks from her own insecurity and assumes the worst about both the man she wants to have a relationship with and someone she has never met. So incredibly juvenile. When will we stop this?
But I Do Have a Favorite Part…
And it is a cat named Pussy. Yup. Pussy. Hands down the best part of the book and it had me seriously laughing out loud. This book could have used a lot more Pussy… Never thought I would write that in a review but here we are, thank you 2020. One star just for the Pussy chapters. Okay I'll stop now.
Overall
Overall, Rebel felt a bit formulaic. Sigh. What did keep me reading were all the side characters. I definitely enjoyed the Montgomery brothers and their family dynamic as a whole. Plus their wives. And despite finding our two MC's a bit boring on their own, I did enjoy their banter. When they were good, they were pretty FUN.
Rebel is the first book I have read about the Montgomery Brothers and while they can be read as stand-alone stories, I wonder if reading the previous two stories would have impacted my thoughts. At least some… still can't hang with the slut shaming.
I finished the book and enjoyed the last third so I guess this is somewhere around a 2.75 to 3 star read?!
Fans of this series/author seem to love this one, so if that is you – do check it out. If you are new to this series/author, you may want to start with Legacy (Montgomery Brothers Book 1) and see how it goes.
And if any of the things I mentioned would bother you as much as they did me, SKIP IT.
Thank you Social Butterfly PR for the opportunity to read this early!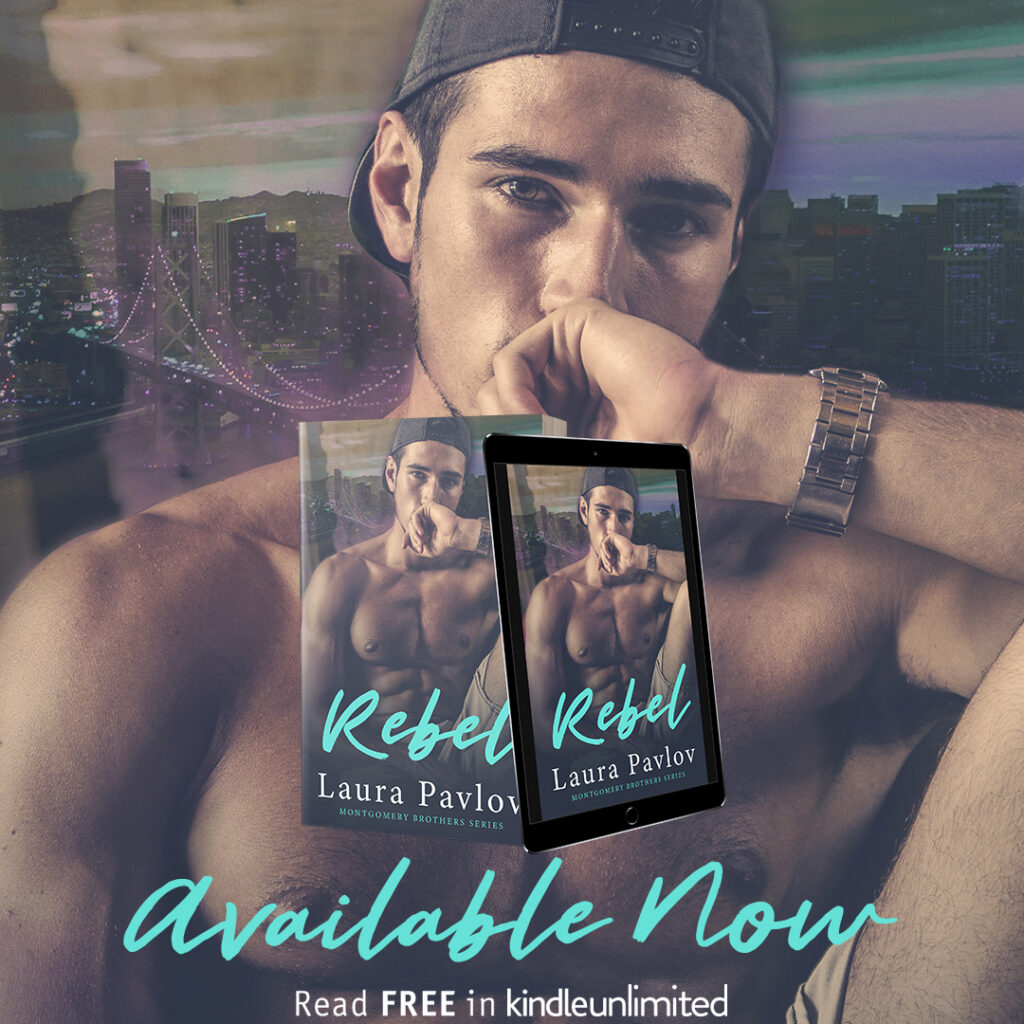 ABOUT THE AUTHOR
Laura Pavlov writes sweet and sexy contemporary romance that will make you both laugh and cry. She is happily married to her college sweetheart, mom to two awesome almost grown kids, and dog-whisperer to a couple of crazy Yorkies. Laura resides in Las Vegas where she is living her own happily ever after.
Connect with Laura
Amazon
Facebook
Instagram
Join her Facebook reader group Pav-Love's Readers
Stay up to date with Laura by joining her mailing list
Website