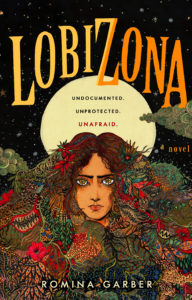 Lobizona
by
Romina Garber
Published by
St. Martin's Publishing Group
on August 4, 2020
Genres:
Young Adult Fiction
,
Paranormal
,
Social Themes
,
Emigration & Immigration
,
Diversity & Multicultural
,
Werewolves & Shifters
Pages:
400
Format:
ARC
,
Audiobook
,
Hardcover
Source:
Publisher
Goodreads

"Garber's gorgeous novel combines the wonder of a Hogwarts-style magic school with the Twilight-esque dynamics of a hidden magical species that has strict rules about interacting with the human world." - BOOKLIST (Starred Review)

Some people ARE illegal.

Lobizonas do NOT exist.

Both of these statements are false.

Manuela Azul has been crammed into an existence that feels too small for her. As an undocumented immigrant who's on the run from her father's Argentine crime-family, Manu is confined to a small apartment and a small life in Miami, Florida.

Until Manu's protective bubble is shattered.

Her surrogate grandmother is attacked, lifelong lies are exposed, and her mother is arrested by ICE. Without a home, without answers, and finally without shackles, Manu investigates the only clue she has about her past—a mysterious "Z" emblem—which leads her to a secret world buried within our own. A world connected to her dead father and his criminal past. A world straight out of Argentine folklore, where the seventh consecutive daughter is born a bruja and the seventh consecutive son is a lobizón, a werewolf. A world where her unusual eyes allow her to belong.

As Manu uncovers her own story and traces her real heritage all the way back to a cursed city in Argentina, she learns it's not just her U.S. residency that's illegal. . . .it's her entire existence.

"With vivid characters that take on a life of their own, beautiful details that peel back the curtain on Romina's Argentinian heritage, and cutting prose Romina Garber crafts a timely tale of identity and adventure."–Tomi Adeyemi New York Times bestselling author of Children of Blood and Bone
I received this book from the publisher for free as part of a blog tour. This does not affect my opinion of the book or the content of my review.
My Thoughts
Let's start with a recommendation: go into Lobizona with an open heart and limited expectations. If you pick up this book anticipating a story brimming with paranormal activity, you are setting yourself up to miss a beautiful experience. This story is more than it's wolves and brujas. It is a delicate layering of contemporary themes with social commentary, Argentine Folklore and a touch of fantasy. Lobizona is pure magic without being overtly magical.
Note: I am going to be as spoiler free as possible but remember the definition of a spoiler is subjective. Read on at your own risk.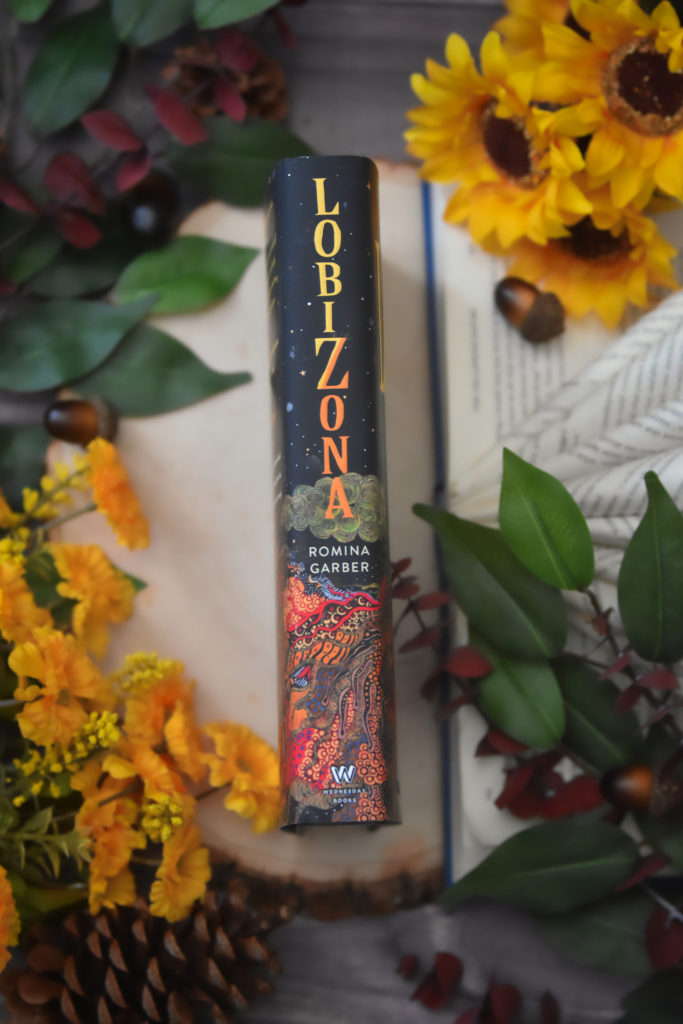 "Man made borders shouldn't matter more than people."
Romina Garber sinks her claws in from the very first chapter by throwing the reader into the terrifying reality of undocumented immigrants living under the constant fear of arrest and deportation while trying to carve out a life. When Manu's mother is arrested by ICE, her world is shattered and hidden truths are unearthed.
Walking with Manu on her journey was one of the most striking experiences for me. She has been forced to be small and hide herself away not only because of her undocumented status but also her incredibly unique eyes, the only thing she has from her mysterious father. Manu wants nothing more than somewhere she belongs and her struggle to find a place in the world was absolutely heart-wrenching yet incredibly powerful.
"Why settle for being a son of the system, when you can mother a movement."
In her search for truth, Manu peels back the layers of the world she thought she knew and finds a hidden magical world of lobizóns (werewolves) and brujas (witches). While the world and school absolutely gave me Hogwarts vibes, Lobizona sets itself apart with the vibrant folklore at its core. Garber masterfully creates a beautiful lush world that just feels magical while seamlessly challenging the sexist, xenophobic, and hetero normative views that exist both in our reality and in this magical world. The world building in Lobizona is fantastic.
Another strength for me was the characters. I enjoyed the diverse representation, hidden motivations and the unique voice of each character. While a tad predictable, Manu's found family was so easy to love and I cannot wait to see how they take on the larger issues that exist in their world.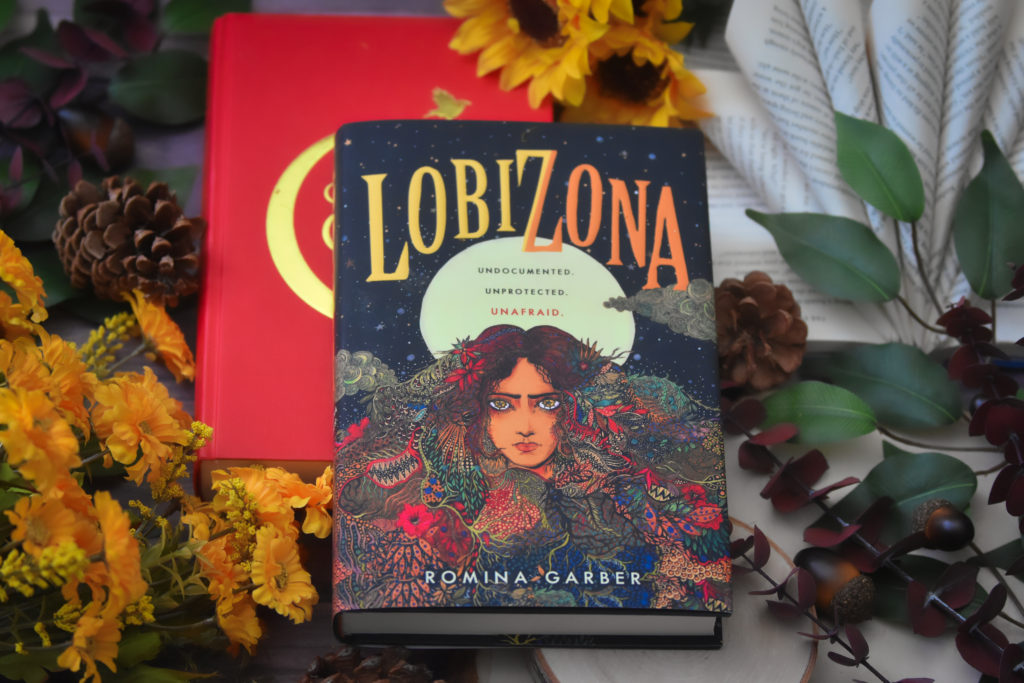 Overall
I absolutely fell in love with Lobizona. While some may find it a bit on the slow side, I found myself captivated the entire ride. Yes, there are a lot of very common YA tropes used, but honestly I found that I did not mind at all. The world and characters are so beautifully crafted that is just worked. Lobizona is one of those stories that will stick with me and I hope that it resonates with others for years to come. Especially in a world where so many people are treated as "other" and only really want we all want – to be loved and belong.
Note: I started reading on an eARC and finished by listening to the audiobook. I thought the narrator was wonderful and would recommend it to audibook lovers.
Recommended for fans of: Folklore, magical realism, magical schools, Latinx representation, YA contemporary with a dash of fantasy, beautiful worlds and found families.
About The Author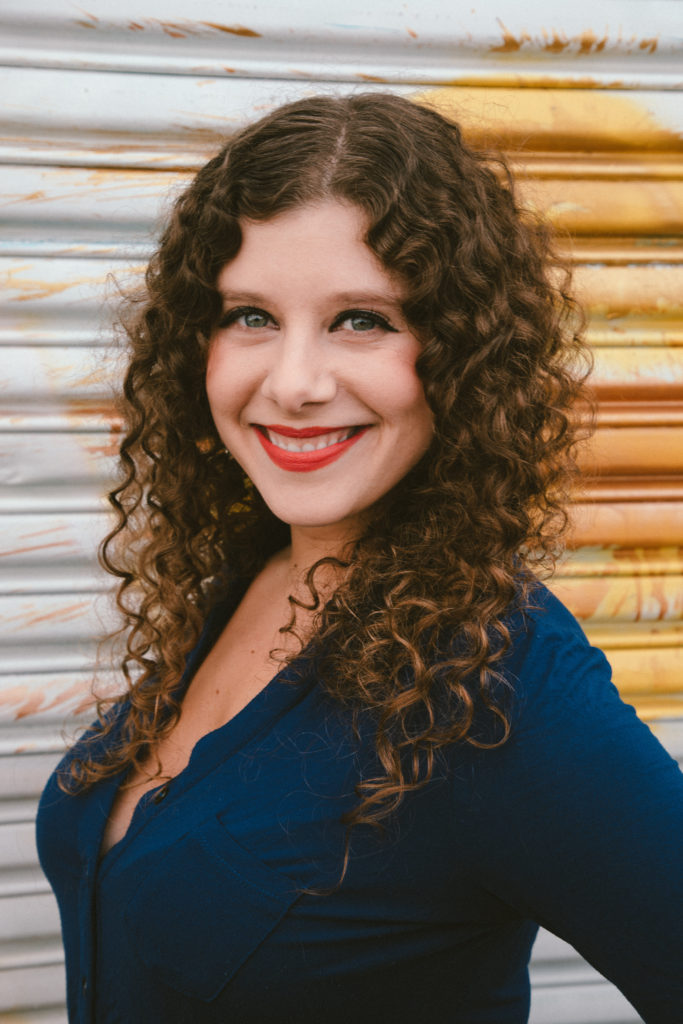 ROMINA GARBER (pen name Romina Russell) is a New York Times and international bestselling author. Originally from Argentina, she landed her first writing gig as a teen—a weekly column for the Miami Herald that was later nationally syndicated—and she hasn't stopped writing since. Her books include Lobizona. When she's not working on a novel, Romina can be found producing movie trailers, taking photographs, or daydreaming about buying a new drum set. She is a graduate of Harvard College and a Virgo to the core.
Social Links: Twitter: @RominaRussell // Instagram: @RominaGarber