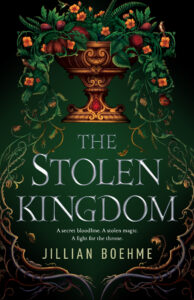 The Stolen Kingdom
by
Jillian Boehme
Published by
Tom Doherty Associates
on March 2, 2021
Genres:
Young Adult Fiction
,
Fantasy
,
Epic
Pages:
320
Format:
ARC
,
Audiobook
Goodreads

"A bold girl, a kingdom under attack, magic everywhere—I devoured it in one sitting! This book is one wild ride!" —Tamora Pierce on Stormrise

Nothing is quite as it seems in this thrilling YA fantasy adventure by Jillian Boehme, The Stolen Kingdom!

For a hundred years, the once-prosperous kingdom of Perin Faye has suffered under the rule of the greedy and power-hungry Thungrave kings. Maralyth Graylaern, a vintner's daughter, has no idea her hidden magical power is proof of a secret bloodline and claim to the throne. Alac Thungrave, the king's second son, has always been uncomfortable with his position as the spare heir—and the dark, stolen magic that comes with ruling.

When Maralyth becomes embroiled in a plot to murder the royal family and seize the throne, a cat-and-mouse chase ensues in an adventure of dark magic, court intrigue, and forbidden love.
At the Publisher's request, this title is being sold without Digital Rights Management Software (DRM) applied.
Thank you to TBR and Beyond Tours for an early copy of this book! This does not affect my opinion of the book or the content of my post.
5. Slow Burn Romance
If you have spent any time on my page, it is no secret that I am a fan of romance. Give me romance, adventure, and freedom and my life is complete. The Stolen Kingdom was a fast paced read about corrupted magic and a plot to usurp the throne with a slow burn romance and a touch of enemies to lovers woven in for good measure. You have all the cute moments and utter angst you expect (and love) from YA lit in this beauty.
4. Scheming and Court Intrigue
Holy scheming Batman. Without giving anything way there is a whole lot of plotting in this books that leads to some pretty bloody ends. But what do we expect when we are stealing a stolen throne? Get all your manipulating politicians and usurpers here my friends.
3. Likable Characters
Mara is a young women who has lived her life hiding her magical abilities. Little does she know that she is also the rightful heir to the throne. *gasp* Despite the pretty generic 'lost royalty' trope, she's really a character I couldn't help enjoying. I love her interest in wine making which is a commonality with our prince, Alac, who has zero interest in the world that ensnares him. Can you even have a lost royal without a reluctant prince? I have to say that his struggle and the stolen magic is one of my favorite elements of this story.
2. Wine! Okay Wine Making
Did I mention that our two main characters have a love of wine making in common? The viticulture element of this story was a unique and welcome surprise. I really enjoyed reading about the care that Mara took on the vineyard and later Alac's interest and desire to have his own vineyard. It reminded me of the magic of The Vine Witch, which I really enjoyed. Oenology is not something I have found often in books but always find in fascinating.
1. Standalone YA Fantasy
Seriously. How often do we come across a standalone fantasy anymore? It was such a refreshing experience to have a story wrapped up in just one book. Sometimes it is nice to have a quick read to devour for the soul purpose of enjoyment. And that was The Stolen Kingdom.
Overall
Overall, The Stolen Kingdom was a completely entertaining read. Once I got into it, it was one of those books I kept reading chapter after chapter until I reached the end. While it is refreshing to have a standalone, there were moments that I wanted something… ANYTHING from The Stolen Kingdom to stand out from other YA fantasy that I have read. Personally, I found it was missing that smidge of magic for me; however, it is definitely worth checking out for a quick escape.
About the Author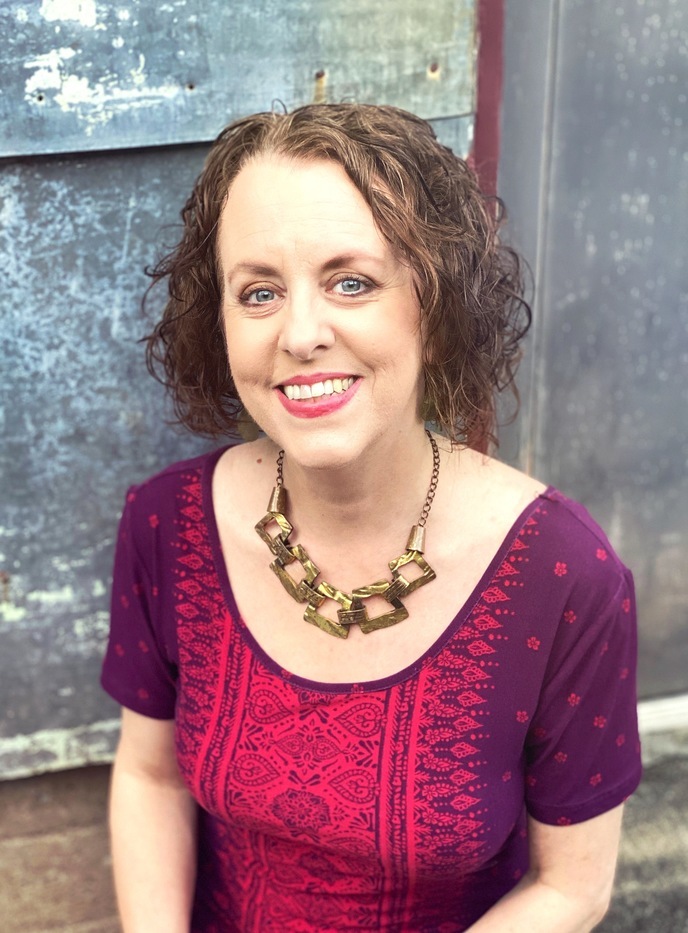 Jillian is known to the online writing community as Authoress, hostess of Miss Snark's First Victim, a blog for aspiring authors.
In real life, she holds a degree in Music Education, sings with the Nashville Symphony Chorus, and homeschools her remaining youngster-at-home.
She's still crazy in love with her husband of more than thirty years and is happy to be surrounded by family and friends amid the rolling knolls of Middle Tennessee.