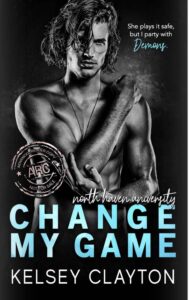 Change My Game
by
Kelsey Clayton
on January 7, 2021
Genres:
Love & Romance
,
New Adult
,
Romance
Pages:
352
Format:
ARC
,
eBook
Source:
Social Butterfly PR
Buy on Amazon
Goodreads

My name is Jace London,
And I may have screwed up.

I've always been the guy who had it all.
Privilege, entitlement, and a life of luxury.
But after one college night gone tragically wrong,
Nothing has ever been the same.

Everyone thinks I should be happy.
With a trust fund like mine, who could be sad?
But no one knows what's going on with me,
Or the nightmares that keep me awake at night.

I finally found salvation in a parent's worst nightmare.
The only thing to ease the pain just enough to breathe.
My friends are worried I'm going to ruin myself.

What they don't realize, is I'm already dead inside.

Now they're ready to pull out all the stops,
Including a therapist that gets paid an ungodly price.
No amount of money can bring back the guy I was,
But the girl that got away might be enough to try.

Gorgeous, strong, and confident to a fault.
If anyone can save me from myself, it's her.

Change My Game is a standalone and part of the North Haven University series. It deals with sensitive topics that may be triggering for some readers.
I received this book for free from Social Butterfly PR in exchange for an honest review. This does not affect my opinion of the book or the content of my review.
My Thoughts
Change My Game is a full-length standalone story about a second chance romance set within the world of the North Haven University Series by Kelsey Clayton. There is a book before this one, Corrupt My Mind, which is the story of two of the side characters in this one. Honestly, I did not feel like I was missing anything by not having read it first. Though I am sure there are little details I would have caught if I had. Oh the joys of reading things out of order.
Those details out of the way, Change My Game surprised me. It was a heartbreaking, rollercoaster of a story about two people drowning in suffering while just trying to cope with daily life. All be it in VERY different ways. As a result of their own traumatic experiences, Jace and Paige, best friends & lovers once upon a time, end back in each others lives at the same college. Commence the angst… and boy is there plenty.
What I Loved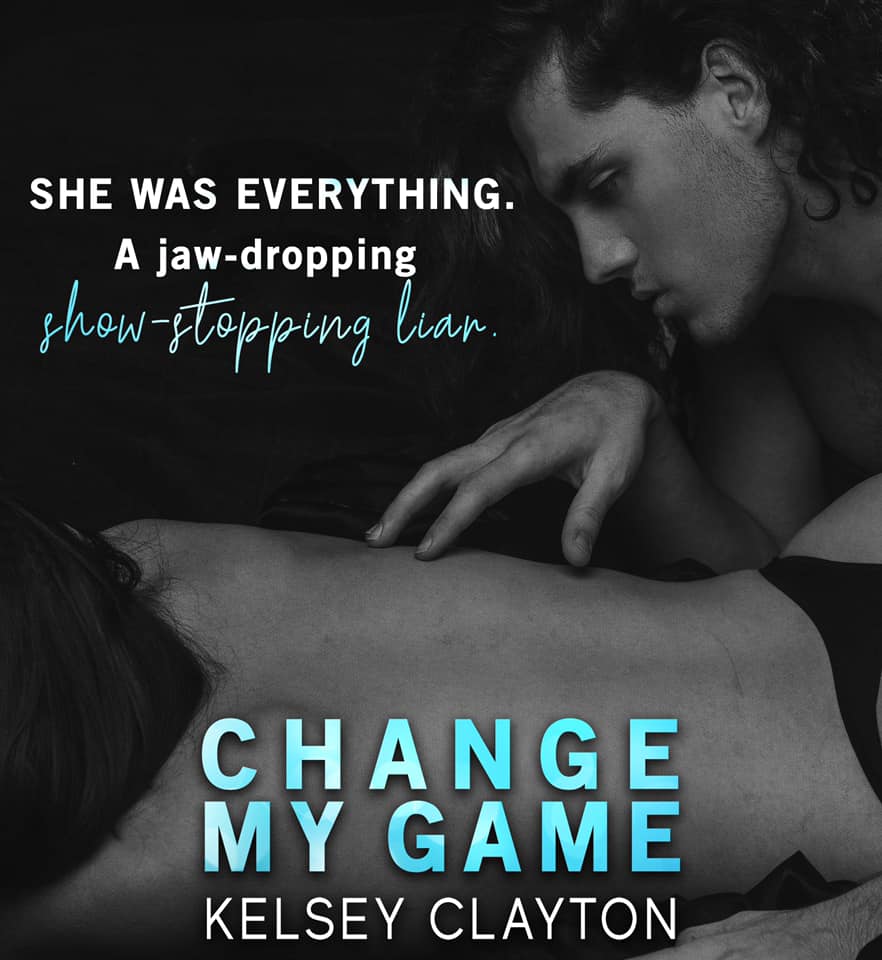 What I really enjoyed was how the author showed the brutal, complicated, and emotional nature of both loving someone with an addiction and being the person who is suffering with the addiction. It can be frustratingly painful to watch people you love get trapped in this cycle of using and enabling. You feel that here as a reader. The desire to to scream, 'WTF are you doing?!' To shake them. To try and save them from themselves. Jace is trapped in a web of using to escape his pain and anxiety while Paige in slowly drawn in, to the point she has become complicit in his addiction. I also appreciated how Clayton showed that recovery is not a linear process. Instead it is full of steps forward, backwards, sideways and sometimes just spinning in circles, not knowing which way to go.
Another thing I loved was Carter – my absolute FAVORITE character in this entire book. First… he tried to cook bacon in a pot. Who does that? Joking aside, Carter loves his best friend, Jace, so fiercely that he would do anything to help him while also having absolutely NO problem calling him out on his bullshit. It was such a real and raw friendship. But wait it gets better… he also called Paige out so epically I wanted to stand and slow clap. Pretty sure I cheered out loud… like… in real life. It was soo good. Please have the next book be his story?!?! PRETTY PLEASE.
A Few Issues
If 2020 has taught us anything, it is that we need to call out problematic 'ish when we see it. And once again, we have a woman writing a woman calling other women whores. Why? Because they had some sort of sexual relationship with the guy she is dating. Why do we do this? Not every woman before you was a whore. Woman can have casual sex if that want to. When do we stop perpetuating these ideas?
View Spoiler »
My other issue is with the prison part of the storyline. First lets acknowledge the utter privilege at play here. Jace is rich and white so he has all the power and money to be able to fight the charges he is facing. I found it so hard to stay in the story and feel for him when there are soo many people, especially BIPOC, who do not have the power or resources to fight. So many people who spend years in prison before the system acknowledges they wrongfully convicted them (if ever).



I also had a hard time with how Jace's time in jail was depicted. Our prison system is completely dehumanizing. We know this. We see this reflected in Change My Game.



"The whole process is violating, but I guess the people who actually belong in this place don't deserve privacy" – Jace in Change My Game

My issue is that the author FURTHER dehumanize people in the system (for fiction) by saying they deserve to be treated as less than human. I know this is a complicated issue but if you are telling a story about a privileged white boy being wrongfully charged with a crime… you would think there would be a little more empathy for others in that same system who stories you don't even know. WE KNOW THIS HAPPENS. And lets be real, it is less likely to be to a rich white kid on trial. And yes, the quote says "deserves" but personally I can't trust a system built on white supremacy and that routinely gets it wrong, to be the moral authority on who "deserves" to be treated as sub-human. I just cant. There is so much I can say about this but I will just leave my thoughts here and let others decide for themselves.

« Hide Spoiler
Overall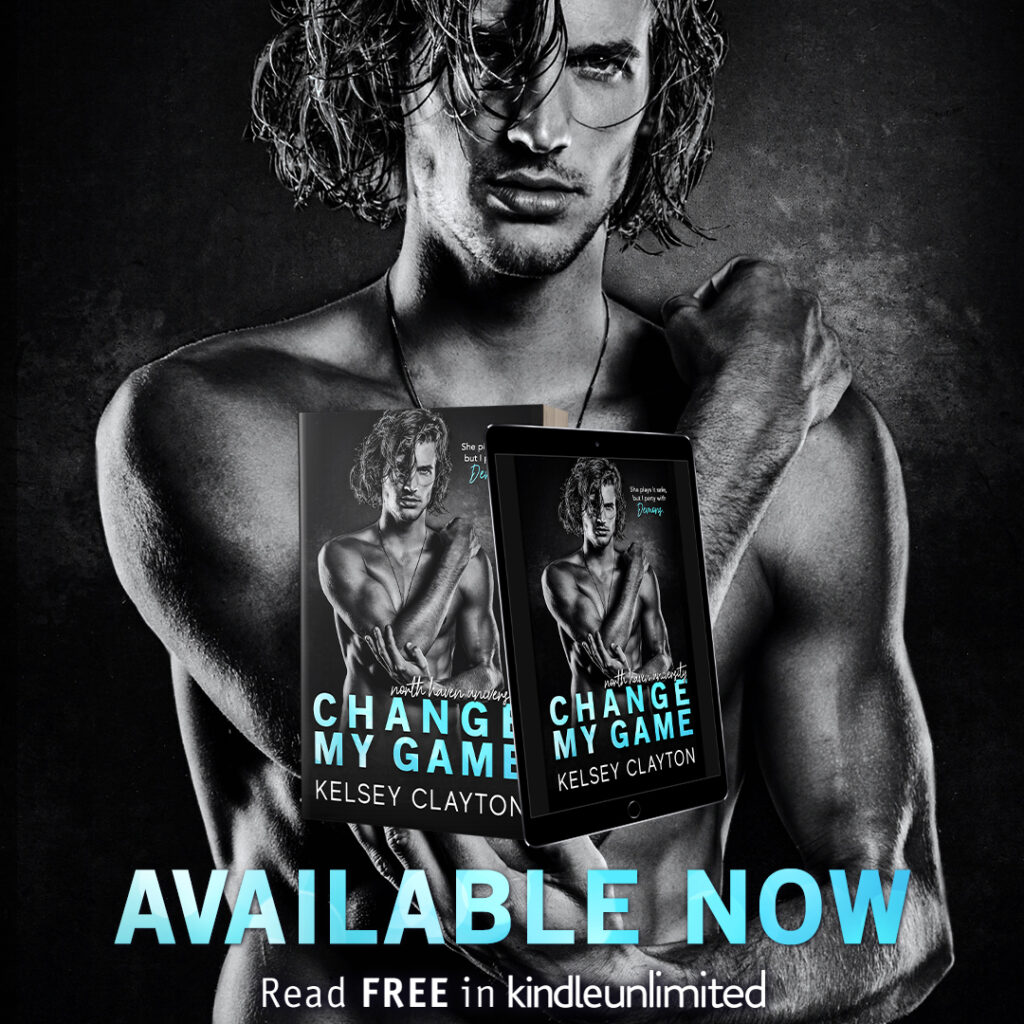 Change My Game is an intense and turbulent story of second chances, complicated relationships, loss, addiction, redemption and healing. It is messy and ugly at times but also filled in will beautiful moments. And that's life right?
This was my first book from Kelsey Clayton but it will definitely not be my last. Maybe New Haven University book one?! Did I also mention that I hope book three is about Carter? I need more Carter in my life.
Recommended for fans of: second chance romances, messy characters, emotional baggage, rich and entitled romantic leads, new adult romance
TW: Addiction, violence, View Spoiler » incarceration, suicide (implied) « Hide Spoiler
Rating: Thinking 3.75, rounding up to 4.
About The Author

Kelsey Clayton is an internationally selling author of Contemporary Romance novels. She lives in a small town in Delaware with her husband, two kids, and dog.

She is an avid reader of fall hard romance. She believes that books are the best escape you can find, and that if you feel a range of emotions while reading her stories – she succeeded. She loves writing and is only getting started on this life long journey.

Kelsey likes to keep things in her life simple. Her ideal night is one with sweatpants, a fluffy blanket, cheese fries, and wine. She holds her friends and family close to her heart and would do just about anything to make them happy.
Connect with Kelsey
Facebook
Instagram
Amazon
Join Kelsey's Facebook group Kelsey's Sweet Sinners
Stay up to date with Kelsey by joining her mailing list
Website