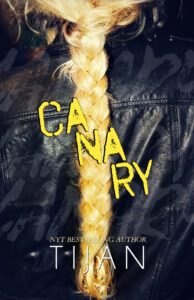 Canary
on October 4, 2021
Genres:
Dark Romance
,
Fiction
,
Love & Romance
,
New Adult
,
Romance
Format:
ARC
Source:
Social Butterfly PR
Goodreads

We were on the front lines in that world, the mafia world.

There was nothing soft or glamorous about it.

Who you were before no longer mattered. Names didn't exist.

I joined anyway. I had no other choice because they took my sister.

Join. Find her. Try and make it out alive.

Then he won me in a poker game.

I hated him instantly, thinking he was like my other bosses before him.

He wasn't. He was worse.

He wasn't just cold. He was dead inside.

It didn't matter that he was gorgeous.

He was the most lethal thing I'd ever met.

He was also the only person who could keep me alive, if he didn't kill me himself.

A/N This is a 102k mafia/cartel standalone.

This is the most violent book Tijan has ever written.

Trigger warning: references to sexual violence

"Canaries sing to save lives. I sing and people die."
I received this book for free from Social Butterfly PR in exchange for an honest review. This does not affect my opinion of the book or the content of my review.
My Thoughts
This book. THIS.BOOK. To say I devoured this book would be an understatement. Let me share my Goodreads updates for the 24 hours it took me to read Canary:
September 22: Started Reading
September 22: 37% "Totally hooked… GO TO BED NIKKI"
September 22: 54% "Addicted"
September 23 (but lets be real, its early AM): 70% "Okay I need to read all her mafia books"
September 23: " 86% "Oo gah that hit my heart"
September 23: Finished Reading *dies*

I finished Canary almost two weeks ago and have NOT stopped thinking about it. It has occupied so much of my brain activity that I bought the audiobook the day it was released, fully intending to reread… probably as soon as I finish writing this review. Tijan stans, you already know… READ THIS BOOK. Friends who love some grit in their romance, lets dive into this vague spoiler-free review, shall we?
I should've been fazed that I was about to witness a murder. I wasn't.

Girl
Did I Mention I Couldn't Put This Down?
From the very first page, I was absolutely hooked. Did you read that opening line?
Girl (aka Brooke, aka Carrie, aka Ash..) is our heroine and enters the world of mafia bosses and cartels, to find her sister. But don't mistake our girl for your typical "mafia girl" doormat frequently occupying space and consuming precious oxygen this genre… she has a strength, fierceness and vulnerability that is all her own. And I absolutely loved it.
Girl meets… Raize?
Enter the "hero" (very loosely used as his body count is VERY high) who won Girl in a game of cards and leverages her "special skill" to his advantage. He is as beautiful and ruthless as you would expect, but there was just something special about Raize that I did not want to look away from. The story takes us to multiple locations and across the boarder with a crew and cast of side characters that I could not help but to love. Gus included. This is a dark story but I found myself completely captivated by every minute.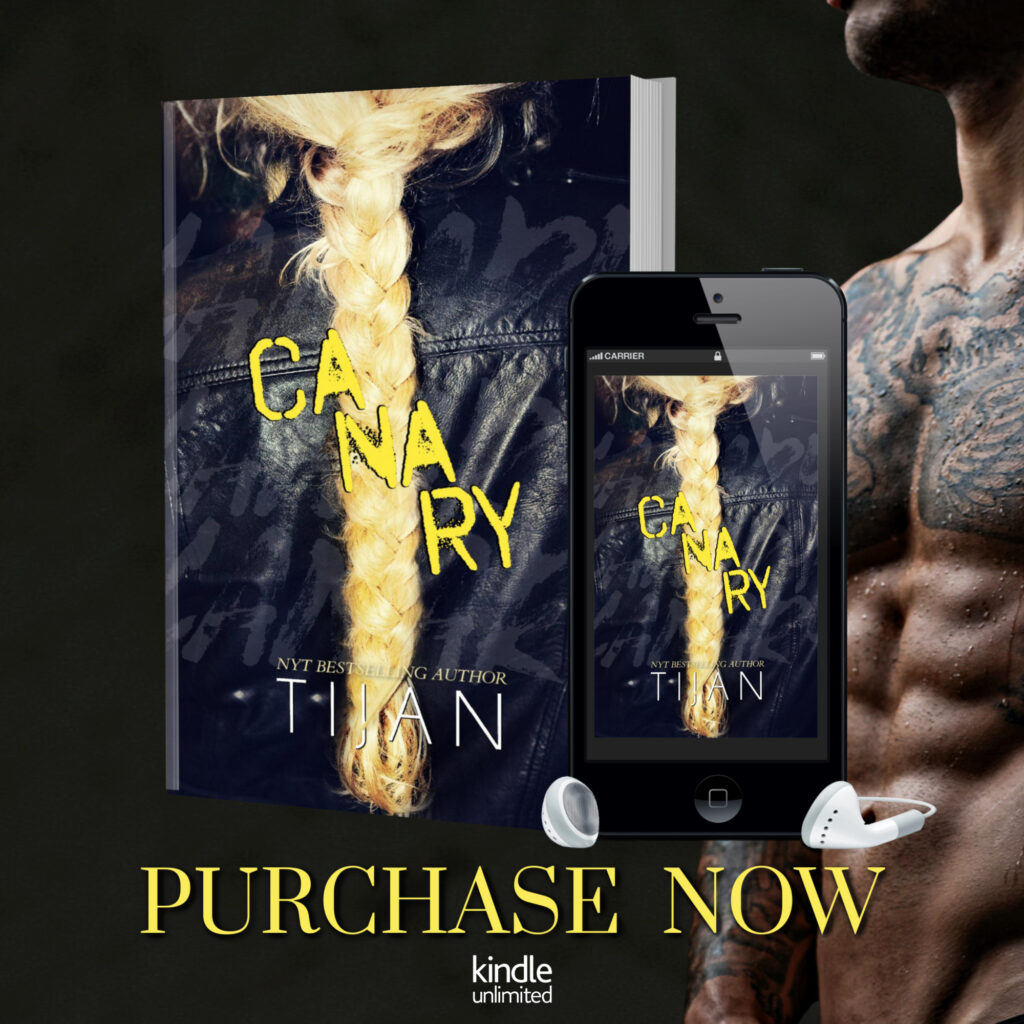 Overall
The body count is higher than it has ever been in a Tijan book, the smut is steamy, and the adventure is full of tension that never lets up. I was on the edge of my seat the entire time. There are some hints here that I am hoping play out into MORE in this world. PLEASE?!?!?!?
If you love a face-paced story, romance and your characters with a whole lot of strength along with some vulnerability + a bit of darkness… pick up Canary.
Be captivated today!
FREE in Kindle Unlimited
Amazon
Amazon Worldwide
Add Canary to Goodreads
About The Author
Tijan is a New York Times Bestselling author that writes suspenseful and unpredictable novels. Her characters are strong, intense, and gut-wrenchingly real with a little bit of sass on the side. Tijan began writing later in life and once she started, she was hooked. She's written multi-bestsellers including the Carter Reed Series, the Fallen Crest Series, and the Broken and Screwed Series among others. She is currently writing a new series from north Minnesota where she lives with an English Cocker she adores.
Connect with Tijan
Amazon
Facebook
Twitter
Instagram
Reader Group
Audiomen Group
Goodreads