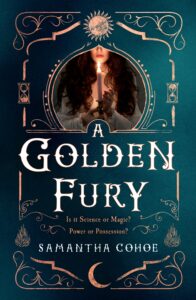 A Golden Fury
by
Samantha Cohoe
Published by
Wednesday Books
on October 13, 2020
Pages:
352
Format:
ARC
,
Audiobook
,
eBook
Source:
Publisher
Thea Hope longs to be an alchemist out of the shadow of her famous mother. The two of them are close to creating the legendary Philosopher's Stone—whose properties include immortality and can turn any metal into gold—but just when the promise of the Stone's riches is in their grasp, Thea's mother destroys the Stone in a sudden fit of violent madness.

While combing through her mother's notes, Thea learns that there's a curse on the Stone that causes anyone who tries to make it to lose their sanity. With the threat of the French Revolution looming, Thea is sent to Oxford for her safety, to live with the father who doesn't know she exists.

But in Oxford, there are alchemists after the Stone who don't believe Thea's warning about the curse—instead, they'll stop at nothing to steal Thea's knowledge of how to create the Stone. But Thea can only run for so long, and soon she will have to choose: create the Stone and sacrifice her sanity, or let the people she loves die.
I received this book for free from the publisher in exchange for an honest review. This does not affect my opinion of the book or the content of my review.
My Thoughts
First, why are there not more books about alchemy? And if there are, why have I not read them? I find alchemy utterly fascinating with its intriguing blending of science and magic. It so speaks to my witchy scientist soul.
If you are a lover of alchemy, PICK A GOLDEN FURY UP!
Alchemy, Feminism and Badassery
A Golden Fury is one of those books you can absolutely binge in a day. The story starts of strong with our main character's mother going mad while seeking to create the Philosophers Stone. Does it get better than that my friends? I really enjoyed reading from Thea's perspective. She is wicked smart but also real in the way her heart leads her astray Thea tries so hard to do what she feels is right and necessary which are not always the same. I also absolutely adored Dominic and almost wish there was even more of him in the story. Sweet, sweet cinnamon roll…
The pacing over the story overall was a bit inconsistent, but side plots were introduced that kept things moving and my curious mind engaged. Heck there were even things heaved at me that I didn't even see coming which was great.
The writing is also just incredibly lyrical and atmospheric. Coheo wove the story together in such a masterful way, I was surprised to realize this was a debut. *chefs kiss*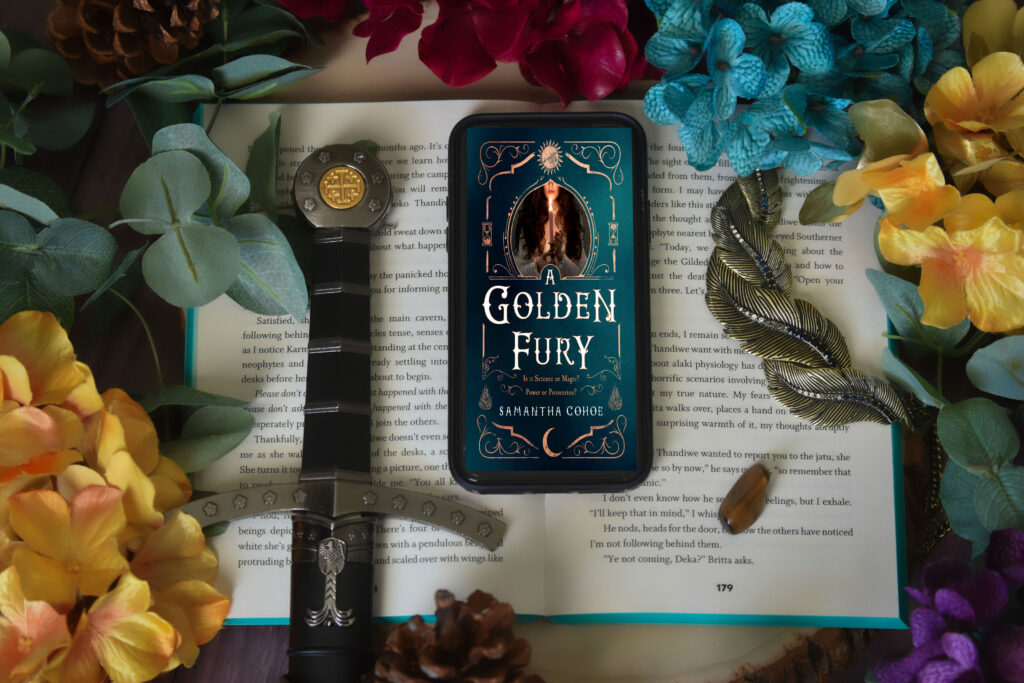 Overall
Overall this was such an incredibly fun read for me. If you are interested in a beautifully written story with a touch of mystery, intrigue and a female main character who can think for herself – pick A Golden Fury up today! I know that I will be keeping my eye out for more from this author!
Solid 3.75 rating
Recommended for fans of: alchemy, strong but real female MC plus a bit of mystery and darkness with their historical fantasy.
Trigger Warning: Sexual Assault, self-harm, discussion of torture and captivity plus madness paired with violence (a stigma that is completely false btw).
About The Author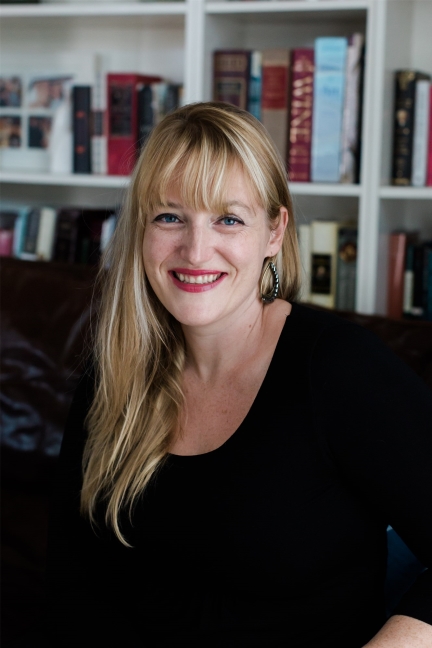 Samantha Cohoe writes historically-inspired young adult fantasy. She was raised in San Luis Obispo, California, where she enjoyed an idyllic childhood of beach trips, omnivorous reading, and writing stories brimming with adverbs. She currently lives in Denver with her family and divides her time among teaching Latin, mothering, writing, reading, and deleting adverbs. A Golden Fury is her debut novel.
Socials: