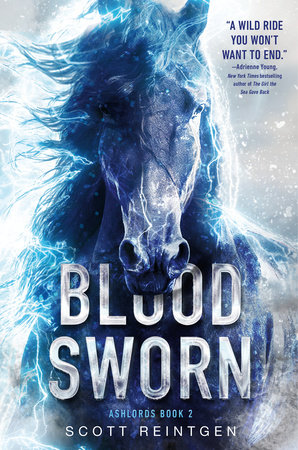 Bloodsworn
by
Scott Reintgen
Series:
Ashlords #2
Published by
Random House Children's Books
on February 16, 2021
Genres:
Action & Adventure
,
Fantasy
,
Survival Stories
,
Young Adult Fiction
Pages:
400
Format:
ARC
Source:
Publisher
Goodreads

Three cultures clash in all out war--against each other and against the gods--in the second book of this fantasy duology that's sure to capture fans of The Hunger Games and An Ember in the Ashes.

The Races are over. War has begun.

Ashlord and Longhand armies battle for control of the Empire as Dividian rebels do their best to survive the crossfire. This is no longer a game. It's life or death.
Adrian, Pippa, and Imelda each came out of the Races with questions about their role in the ongoing feud. The deeper they dig, the clearer it is that the hatred between their peoples has an origin point: the gods.

Their secrets are long-buried, but one disgruntled deity is ready to unveil the truth. Every whisper leads back to the underworld. What are the gods hiding there? As the sands of the Empire shift, these heroes will do everything they can to aim their people at the true enemy. But is it already too late?

"A page-turning inferno of a book." -- Stephanie Garber, #1 New York Times bestselling author of the Caraval series
I received this book for free from the publisher in exchange for an honest review. This does not affect my opinion of the book or the content of my review. Fangirling is all my own.
I will try to keep both reviews as spoiler free as possible.
First, a Mini Review of Book One: Ashlords
You had me at PHOENIX HORSES. Yes, you read that correctly… PHOENIX.HORSES. Made from alchemy!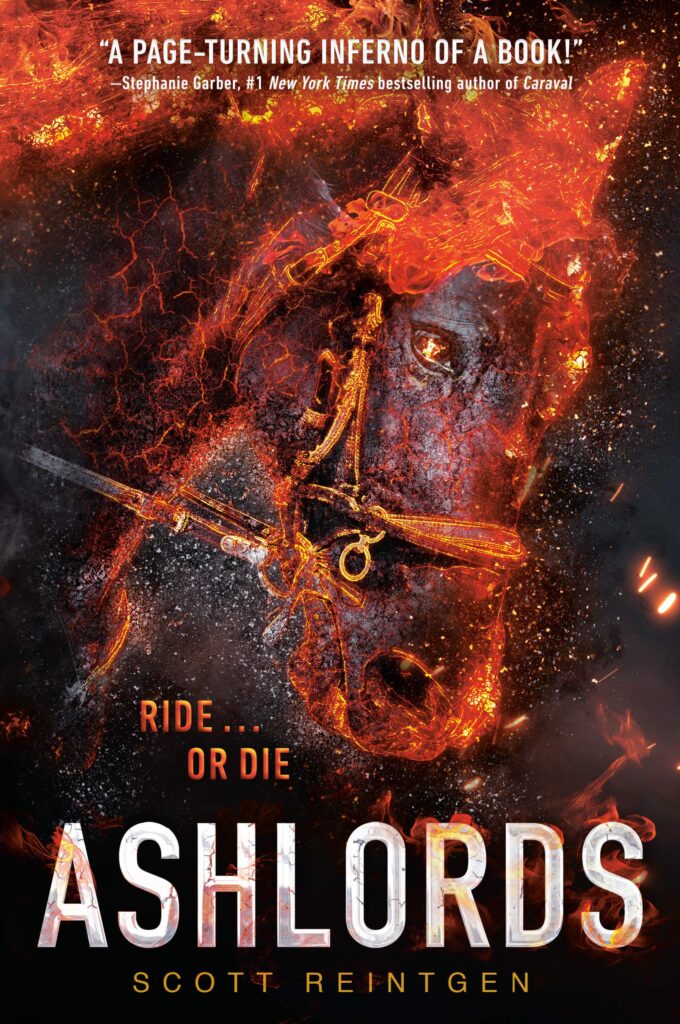 Ashlords reminded me of all the things I loved about The Hunger Games and The Scorpio Races while carving its own incredibly captivating story about equity, revolution, and forging your own path. Scott's books breathe fire into my social justice warrior soul (I am social worker after all) and I am so here for the commentary on equity vs 'equality.' Ashlords gives such an accessible reflection of our world and it's challenges while still being thoroughly entertaining.
The story is a bit of a slow burn, but the building tension of both the race and rebellion at me on the edge of my seat. I absolutely loved it! Scott Reintgen is officially an auto-buy author.
Something to note is one point of view is in second person which was a bit jarring at first but oddly made sense for the character overall. Check out my interview with Scott here to learn more about why he wrote Pippa in this way.
Side note: Original review is based on reading an ARC of Ashlords in November 2019. Thoughts are all my own.
Original Rating: 5 Stars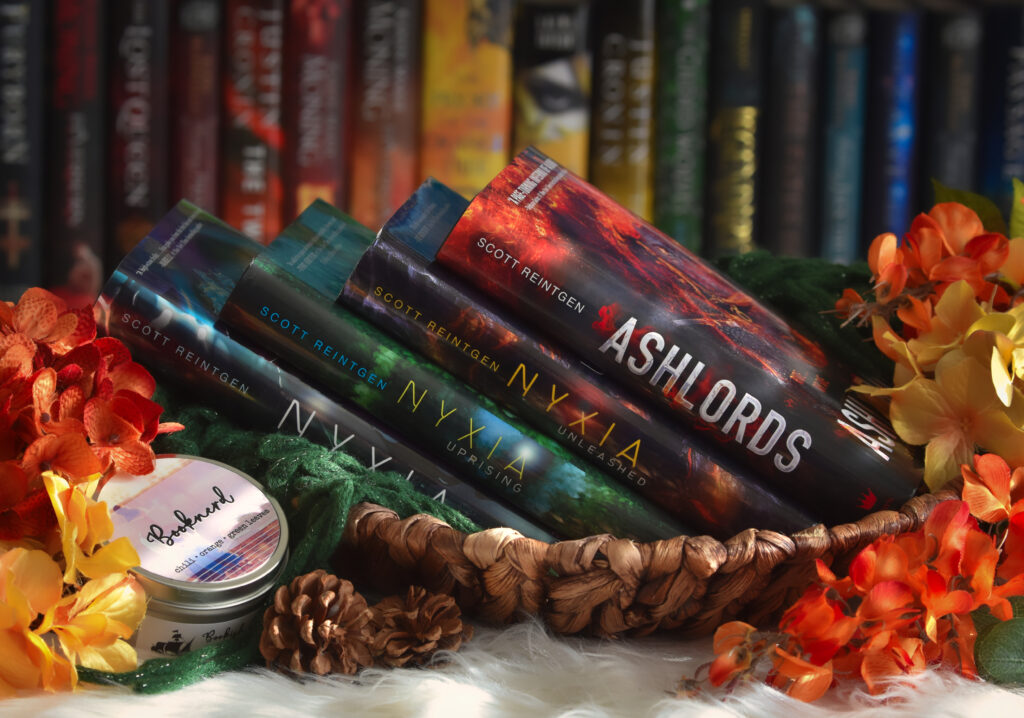 The Races are Over. War has Begun.
Bloodsworn is the second book in the Ashlords duology and friends, it did NOT disappoint. We are thrown into the aftermath of the races in book one: a world at war. And like its predecessor, we alternate between the perspectives of our three main characters: Imelda, Pippa and Adrian. Each one had a different motivation and role in the war but their are all fighting for their people. It was so fascinating to see the ways in which their stories became increasingly intertwined. Like their horses, each character rose out of the book one ashes to grow into the heroes of their own story. It was captivating.
In Bloodsworn, we also get the backstory on the Gods which was so original and honestly, refreshing. Despite the dark, gritty and sometimes horrifying aspects of the pantheon. I am trying REALLY hard not to give anything away but it was sooo good.
This book (and really the duology as a whole) has it all. You have tons of action, revolution, and all of the political scheming you can imagine with magic, great reveals, twists and a touch of romance. Let us also not forget the conniving Gods. What more could you want? The story was fast-paced with each chapter begging you to read the next. Plus there was a twist so masterful, I wanted to give Reintgen a standing ovation. It still makes me chuckle thinking about it.
Overall
Overall, Bloodsworn was a completely binge worthy yet satisfying conclusion to an incredible YA fantasy duology with so much heart and nuanced with commentary on our world today. The only negative is that it is over. Here is to hoping that Scott Reintgen returns to this world sometime in the future. You know I will be buying it without even reading a synopsis. Check out this duology as well as The Nyxia Triad. You will not be sorry.
Recommended for fans of: Phoenix horses, alchemy, rebellion, devious Gods, political scheming, YA fantasy, great reveals and plot twists, action & adventure
Get Your Copy Today!
Amazon
Barnes and Noble
Book Depository
BookShop
Indigo
IndieBound
Be sure to follow along on the rest of the Bloodsworn Book Tour here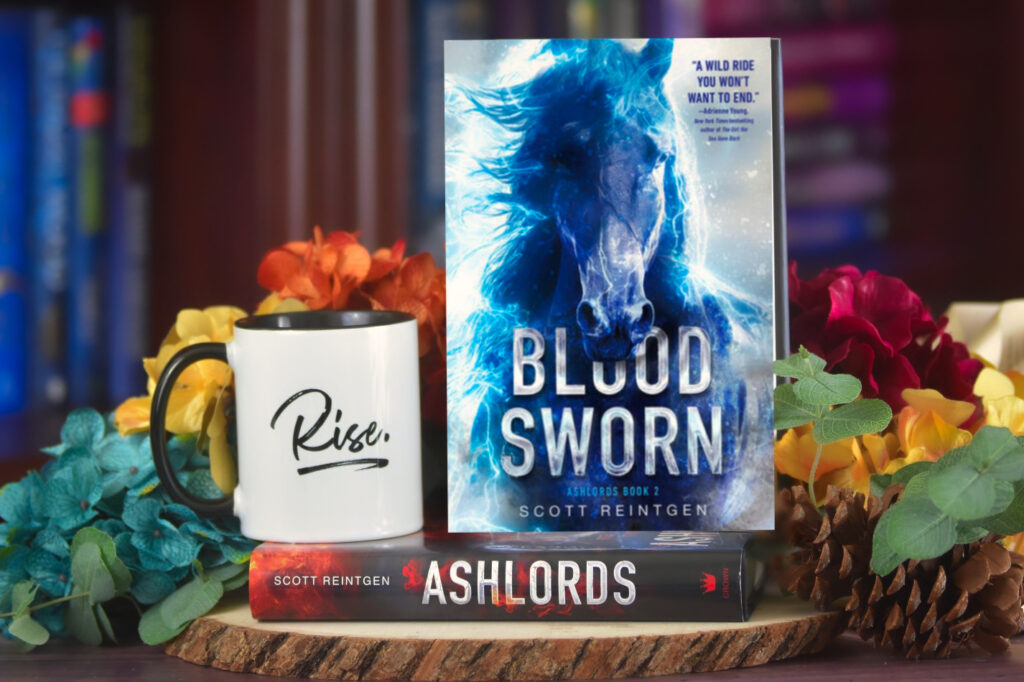 About the Author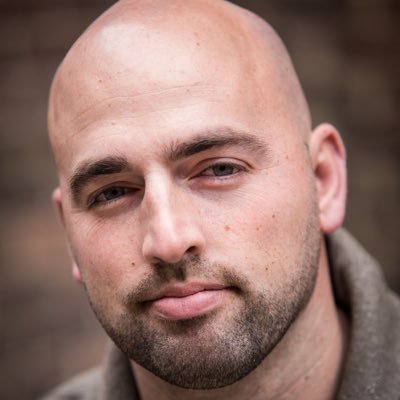 Scott Reintgen is an author of science fiction and fantasy books. He wrote the Nyxia trilogy, as well as Saving Fable, Escaping Ordinary (Fall 2020), Ashlords and Bloodsworn (2021). He began his career as an English and Creative Writing teacher in North Carolina. He strongly believes that every student who steps into the classroom deserves to see themselves, vibrant and victorious and on the page. It's his hope to encourage a future full of diverse writers. He currently lives in North Carolina with his wife Katie and his two boys, Henry and Thomas.