So this isn't going to be my typical review for several reasons. The first reason: I devoured several of these books in a matter of days, at this point they might as well just be a single book in my mind. The second: they are are set in an interconnected world that I have frankly… become obsessed with.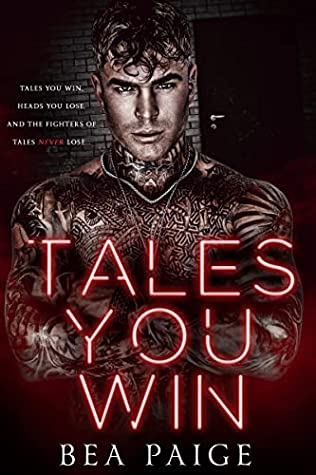 How Did I Find Said Rabbit Hole?
So what had happened was… I randomly came across the wonderfully attractive cover of Tails You Win and did a double take. I mean look at it… *heart eyes*

Then talked to my friend Google who said, WAIT… There are other books you should read first because this interesting human is part of a larger story. So down the rabbit hole I went…
But not too far because I stopped in my tracks at the Academy of Stardom series. Hello there are DANCERS on the covers. My hip hop dancing heart was all for it… until I read reverse harem.
And paused.
At this point, I hadn't read a reverse harem book before and my love triangle loathing heart was not sure if it was my jam.
*Audience it was her jam*
Okay enough rambling. While there are officially more Bea Paige books on my TBR that happened prior to Academy of Stardom… that is where I am going to start as they have been living rent free in my head for MONTHS. Looking at you Zayn…
Academy of Stardom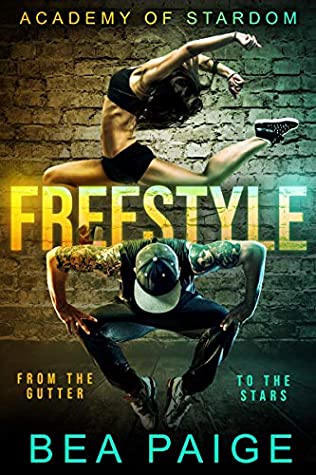 From the gutter to the stars…

Freestyle sets up our story about Pen and her Breakers: Xeno, York, Zayn and Dax who all grew up and danced together only to be torn apart.
They come back together three years later at Stardom Academy and to say tensions are high, is an understatement. They tolerate each other at best and are one step away from murder at worst. It was soo good.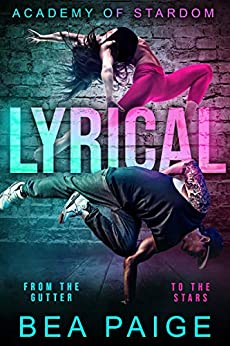 Freestyle is told both in the present and past leading up to a critical point in their relationship which was really engaging. I absolutely LOVED the way dance is leverage in this story from how each character connects to their chosen form of dance to how dance is used to heal. The Breakers are AMAZING. They each have a unique voice and role in Pen's life.
This is the least steamy in the series but a strong start. I did not want to put it down.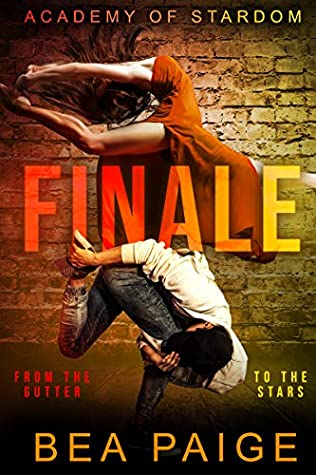 If Freestyle is how to break the Breakers. Lyrical, Breakers and Finale is absolutely how they healed. It is not an easy path for any of them but I was completely captivated by the way each of the Breakers used dance to cope, express themselves and heal. It was incredibly beautiful to behold. Even several months later, it is still hard to completely articulate how this journey made me feel. I just keep circling back around to catharsis. There are so many ups and downs, struggles, gut-punches, and joy within these pages. I also really enjoyed the playlists Bea Paige put together for each book that connect to the chapters and certain moments. Definitely check it out!
I will absolutely read these books again in the future and devour all the rest of the books in this work.
Solid 4+ star series.
Their Obsession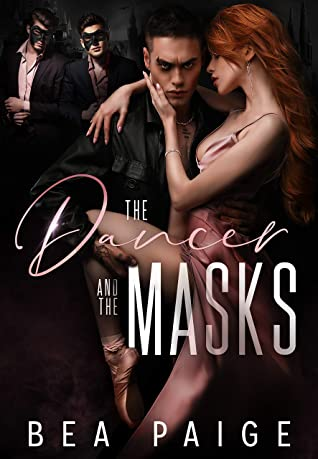 After the Academy of Stardom (and before the book that initially peeked my interest) it was recommend to read Their Obsession which includes characters we meet toward the end of the Academy of Stardom.
Something to note: The Academy of Stardom is gritty but marketed for 17+. Their Obsession is much darker, more graphic and marketed for adults. There are LOTS of potential triggers.
Admittedly, I did not dive directly into these knowing that while I really wanted to read them before Beast/Grimm's story, I was also very aware that it may not be my cup of tea given the themes.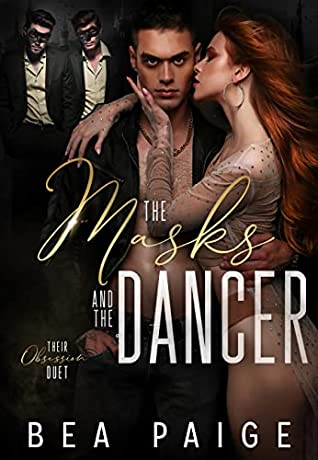 I won't be shy about it: Jakup, Konrad and Leon are incredibly fucked up men. Like REALLY fucked up. It was really hard to stick with the first book and figure out how Bea expected to redeem these men. And while I cannot say I would reread these books again, there were some really beautiful moments that went a long way to soften my heart and will stick with me. Given how it started, I was surprised by how much I felt for all of them and the horrific things that created the men they became. And the pain they went through to make a different choice
I will say Konrad was my LEAST fave and I think that had a lot to do with how the narrator of the audiobook made him sound which… huge kudos to her for making him distinct enough to dislike. I am impressed. Truly. It is also really cool how all the stories are intertwined. Overall, I am equally glad I read them and glad I don't have to read them again.
Dark Romance lovers will probably enjoy this one a bit more than I did.
Grim & Beast Duet
The time finally arrived that I could read the love story of two of my favorite characters in the previous series. You see, Grim, the Queen of Tales, is the badass club owner we meet in the Academy of Stardom. Then her sister gets taken by The Masks in Their Obsession. Which leads us to Tales You Win and Heads You Lose.
This duet takes us back in time to see how Grim & Beast came to be and why he served up her enemies hearts in a box. Yes friends, we have another gritty (dark-ish) romance here but it is NOT a reverse harem. Have you met these two? There would be bloodshed….
Tales You Win is written as a love letter to their daughter in response to the events in Their Obsession. It is also the tamest of the two books and focuses as much on how Kate transforms in to the Queen of Tales as it does the romance. There is a bit of an age gap (like six years and she 17/18 at the time) and it has all the bodyguard/forbidden romance tension. Tales really takes the time to build a slow burn with lots of banter, chemistry and gnashing teeth. It will have you irrationally shouting at your book to DO SOMETHING.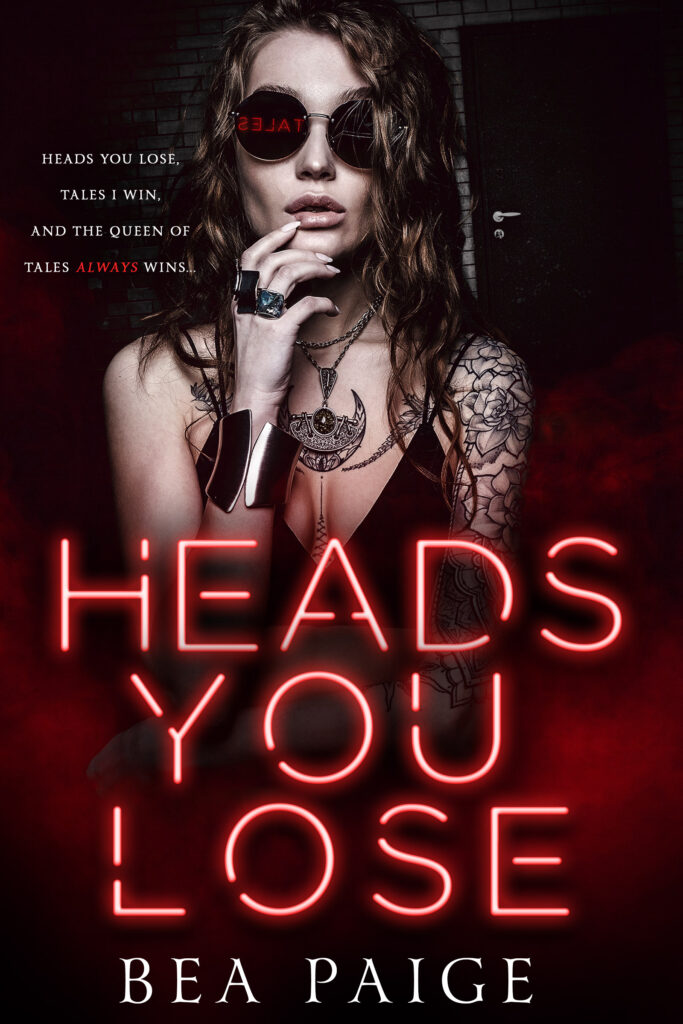 Heads You Lose picks up two years after the incredibly evil cliffhanger from Tales but thankfully there is no brutal wait for you!
Since this is newly in the world, I will keep it spoiler free. While I enjoyed their love story, even when my eyes rolled in to the back of my head from some of the cheesiness, what I surprisingly loved even more was seeing Kate become the Queen of Tales. In the other series, we see her from other people's points of view which is all the baddasery. Here we are in her head for half the chapters and witness her internal struggles to survive the world she was raised in, and embrace her power while also maintaining some vulnerability and protecting her heart.
Grim and Beast have some of the most fun banter and fantastic chemistry.
If you like gritty romance, mafia romance, badass heroines, and total slow burns check out this duet! The very last chapter is spoilery for the other books. You have been warned.
This duet is complete and out now! Grab yours today.
Listen to the Heads You Lose playlist on Spotify!
Overall
I am so glad that I discovered the world of Bea Paige and look forward to reading all the rest of the stories… particularly a certain intriguing boat captain…
Huge thank you to the author for the opportunity to read Heads You Lose early, all rambling and swooning is my own.
CW this World: physical and emotional abuse, violence, self-harm, addiction, murder, torture, sex slavery, mafia violence, dub-con, knife play, blood play, cage fights, explicit sex, misogyny.

Please note this list is not exhaustive. Do be mindful and take care of yourself.
Connect with Bea Paige
Website: https://www.beapaige.co.uk
Facebook Page: https://www.facebook.com/BeaPaigeAuthor/
Facebook Group: https://www.facebook.com/groups/BeaPaige/
Instagram: https://www.instagram.com/beapaigeauthor/
TikTok: https://www.tiktok.com/@beapaigeauthor
Amazon: https://www.amazon.com/Bea-Paige/e/B075BRFDB3
Goodreads: https://www.goodreads.com/author/show/17140381.Bea_Paige
BookBub: https://www.bookbub.com/authors/bea-paige
Pinterest: https://www.pinterest.co.uk/beapaigeauthor/