2018 is shaping up to be a great year but I don't know if my book loving heart (and bank account) can take all these new releases. There are so many series on my TBR that have new additions this year, ON TOP of the series that already have me hooked. Here are the books I am looking forward to most this year: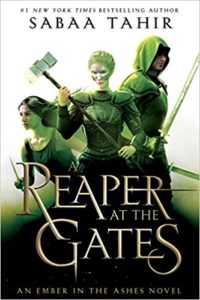 A Reaper at the Gates by Sabaa Tahir
Series: An Ember in the Ashes
Release Date: June 12, 2018
The world of An Ember in the Ashes is both beautiful and brutal. I could not put these books down. Also recommend everyone to follow Sabaa Tahir on instagram- she is absolutely hilarious.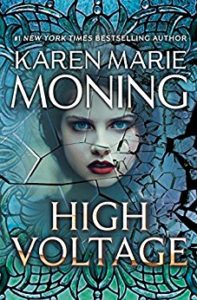 High Voltage by Karen Marie Moning
Series: Fever
Release Date: March 6, 2018
The Fever Series is one of my all time favorites. Outside of some select classics, I have reread this series more than anything else. Especially the first five books (I was a little slow to warm up to Iced). I love how KMM blends Celtic and Faerie lore into modern Dublin. Wish I was heading to Dublin to take over Temple Bar with my fellow Moning Maniacs for the release. One day…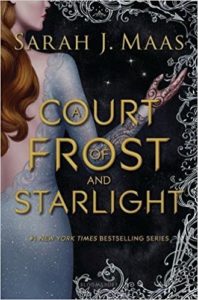 A Court of Frost and Starlight by Sarah J. Maas
Series: A Court of Thorns and Roses
Release Date: May 1, 2018
I am such a fangirl of this series and really SJM in general. A Court of Mist and Fury is one of my favorite books. I am looking forward to what our inner circle does in the aftermath of war, as well as seeing where this series goes after the closing of Feyre and Rhysand's arc.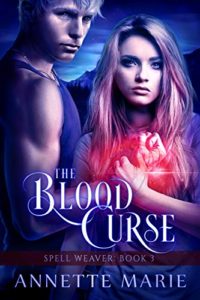 The Blood Curse by Annette Marie
Series: Spell Weaver Trilogy
Release Date: March 30, 2018
I happened upon the first in this series (The Night Realm) by accident and completely devoured it in one night. The characters wormed their way into by brain and just wouldn't leave. I absolutely adore Lyre and the magic in this series is so different and interesting.
Note:  I highly recommend reading the Steel and Stone Series first. I was a little thrown off starting this series and then moving to the Steel and Stone Series.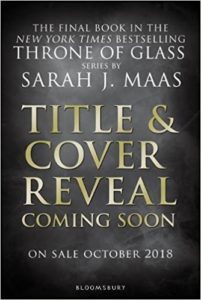 Untitled Throne of Glass 7 by Sarah J. Maas
Series: Throne of Glass
Release Date: October 30, 2018
Empire of Storms ripped my heart out. Town of Dawn gave me a little hope. Our main heroine drives me crazy at times, but I cannot wait to see how this story ends.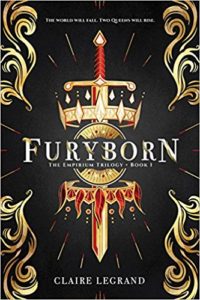 Furyborn by Claire Legrand
Series: The Empirium Trilogy
Release Date: May 22, 2018
I actually just received an eARC of Furyborn which was exciting since I have been seeing this book all over bookish sites for months. So far there are a lot of positive reviews for this start of a new trilogy. One chapter in and I'm definitely intrigued. Keep an eye out for my review later this month.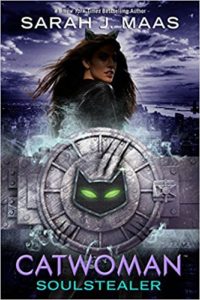 Catwoman: Soulstealer by Sarah J. Maas
Series: DC Icons
Release Date: August 7, 2018
I told you – SJM fangirl. Plus I am a total super hero loving geek so it doesn't get much better. So ready to see Gotham City SJM style.
What 2018 releases are you excited to get your hands on?