Hello Wanderers! Look at me with all these consistent blog posts this year. It has been a while since 'consistent' and 'blog' have entered the same sentence so here is to progress… or dare I say… a new normal?! Okay too soon. My latest list of new releases I am excited to read this year (or lets be real… maybe 2022) is … drumroll please…. EVERYTHING THAT IS NOT SCIFI OR FANTASY. Is that wrong? This is an awesome combination of romantic comedies, coming of age stories, thrillers and historical fiction. Hope that you find some new reads to add to the never ending TBR.
Happy Reading!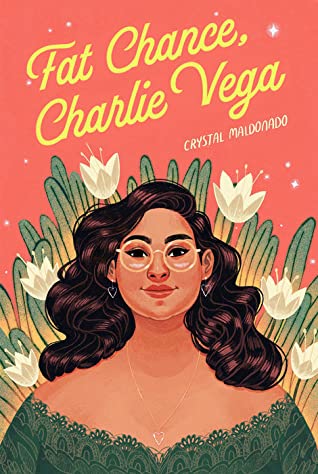 Fat Chance, Charlie Vega
by Crystal Maldonado
Release Date: February 2, 2021
Genre: YA Contemporary / Coming of Age
Synopsis
Coming of age as a Fat brown girl in a white Connecticut suburb is hard.

Harder when your whole life is on fire, though.
Charlie Vega is a lot of things. Smart. Funny. Artistic. Ambitious. Fat.
People sometimes have a problem with that last one. Especially her mom. Charlie wants a good relationship with her body, but it's hard, and her mom leaving a billion weight loss shakes on her dresser doesn't help. The world and everyone in it have ideas about what she should look like: thinner, lighter, slimmer-faced, straighter-haired. Be smaller. Be whiter. Be quieter.
But there's one person who's always in Charlie's corner: her best friend Amelia. Slim. Popular. Athletic. Totally dope. So when Charlie starts a tentative relationship with cute classmate Brian, the first worthwhile guy to notice her, everything is perfect until she learns one thing–he asked Amelia out first. So is she his second choice or what? Does he even really see her? UGHHH. Everything is now officially a MESS.
A sensitive, funny, and painful coming-of-age story with a wry voice and tons of chisme, Fat Chance, Charlie Vega tackles our relationships to our parents, our bodies, our cultures, and ourselves.
I wish I had more books like this to read growing up. Young women get such terrible and unhealthy messages about our bodies and damn, has it lead to entirely too much self-doubt. I cannot WAIT to read this one!
Add to your Goodreads
Preorder here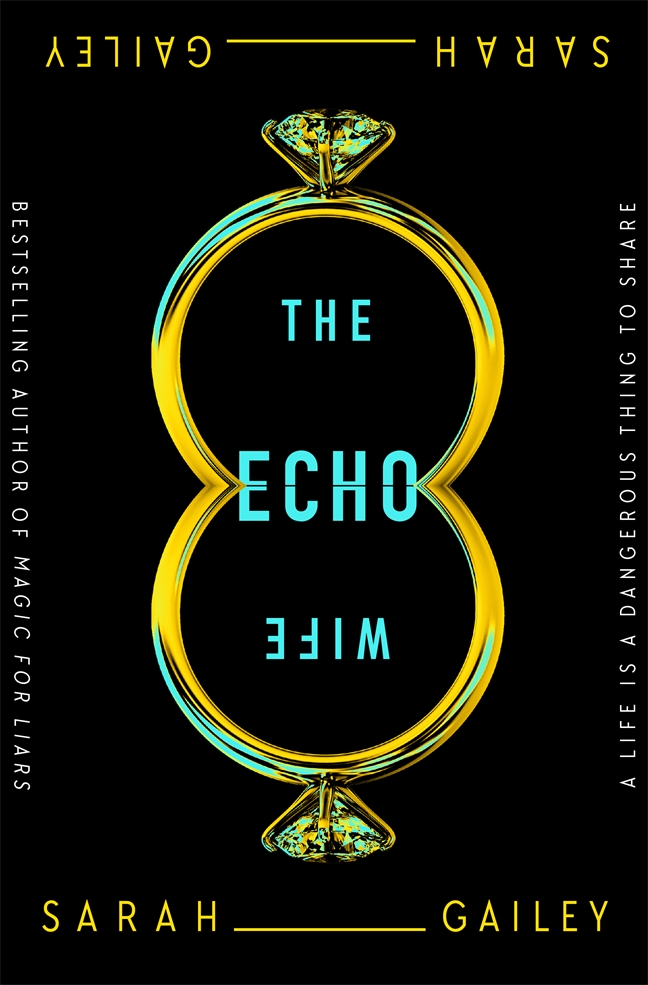 The Echo Wife
by Sarah Gailey
Release Date: February 16, 2021
Genre: Thriller
Synopsis
The Echo Wife is a non-stop thrill ride, perfect for readers of Big Little Lies and enthusiasts of "Killing Eve" and "Westworld­"
Martine is a genetically cloned replica made from Evelyn Caldwell's award-winning research. She's patient and gentle and obedient. She's everything Evelyn swore she'd never be. And she's having an affair with Evelyn's husband.
Now, the cheating bastard is dead, and the Caldwell wives have a mess to clean up. Good thing Evelyn Caldwell is used to getting her hands dirty.
Okay so maybe this should have been on the last list but… I missed it. And still want to read it. Plus thriller. NEED THIS.
Add to your Goodreads
Preorder here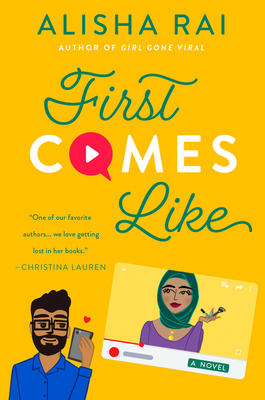 First Comes Like
by Alisha Rai
Release Date: February 16, 2021
Genre: Romance / Romantic Comedy
Synopsis
The author of The Right Swipe and Girl Gone Viral returns with a story about finding love in all the wrong inboxes…
Beauty expert and influencer Jia Ahmed has her eye on the prize: conquering the internet today, the entire makeup industry tomorrow, and finally, finally proving herself to her big opinionated family. She has little time for love, and even less time for the men in her private messages—until the day a certain international superstar slides into her DMs, and she falls hard and fast.
There's just one wrinkle: he has no idea who she is.
The son of a powerful Bollywood family, soap opera star Dev Dixit is used to drama, but a strange woman who accuses him of wooing her online, well, that's a new one. As much as he'd like to focus on his Hollywood fresh start, he can't get Jia out of his head. Especially once he starts to suspect who might have used his famous name to catfish her…
When paparazzi blast their private business into the public eye, Dev is happy to engage in some friendly fake dating to calm the gossips and to dazzle her family. But as the whole world swoons over their relationship, Jia can't help but wonder: Can an online romance-turned-offline-fauxmance ever become love in real life?
Fake dating, catfishing, a Bollywood star, South Asian leading lady and that cover?!?! LOVE LOVE LOVE!

Also thank you Libro.fm for an advance listening copy of this one!
Add to your Goodreads
Preorder here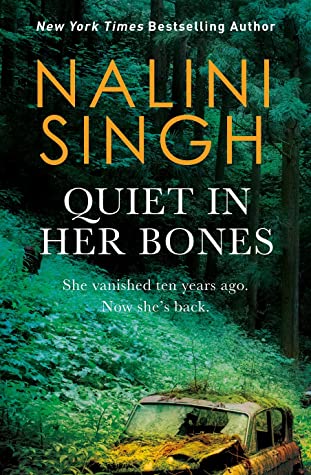 Quiet in Her Bones
by Nalini Singh
Release Date: February 23, 2021
Genre: Thriller
Synopsis
My mother vanished ten years ago.
So did a quarter of a million dollars in cash.
Thief. Bitch. Criminal.
Now, she's back.
Her bones clothed in scarlet silk.
When socialite Nina Rai disappeared without a trace, everyone wrote it off as another trophy wife tired of her wealthy husband.
But now her bones have turned up in the shadowed green of the forest that surrounds her elite neighborhood, a haven of privilege and secrets that's housed the same influential families for decades.
The rich live here, along with those whose job it is to make their lives easier. And somebody knows what happened to Nina one rainy night ten years ago.
Her son Aarav heard a chilling scream that night, and he's determined to uncover the ugly truth that lives beneath the moneyed elegance…but no one is ready for the murderous secrets about to crawl out of the dark.
Even the dead aren't allowed to break the rules in this cul-de-sac.
I have been wanting to read Singh's books for YEARS and for some reason I haven't yet. I MUST change it with this one. I have been yearning for a great thriller.
Add to your Goodreads
Preorder here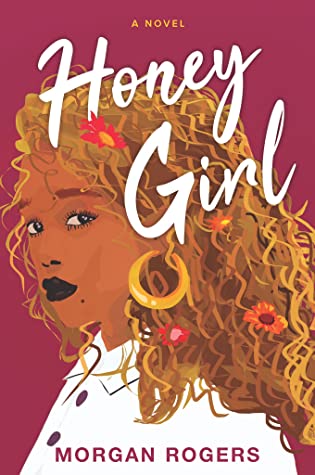 Honey Girl
by Morgan Rogers
Release Date: February 23, 2021
Genre: LGBTQA+ / Romance
Synopsis
A refreshingly timely and relatable debut novel about a young woman whose life plans fall apart when she meets her wife.
With her newly completed PhD in astronomy in hand, twenty-eight-year-old Grace Porter goes on a girls' trip to Vegas to celebrate. She's a straight A, work-through-the-summer certified high achiever. She is not the kind of person who goes to Vegas and gets drunkenly married to a woman whose name she doesn't know…until she does exactly that.
This one moment of departure from her stern ex-military father's plans for her life has Grace wondering why she doesn't feel more fulfilled from completing her degree. Staggering under the weight of her father's expectations, a struggling job market and feelings of burnout, Grace flees her home in Portland for a summer in New York with the wife she barely knows.
In New York, she's able to ignore all the annoying questions about her future plans and falls hard for her creative and beautiful wife, Yuki Yamamoto. But when reality comes crashing in, Grace must face what she's been running from all along—the fears that make us human, the family scars that need to heal and the longing for connection, especially when navigating the messiness of adulthood.
A drunk marriage in Vegas?!?! *Squeals* I am so ready for a messy beautiful story…
Add to your Goodreads
Preorder here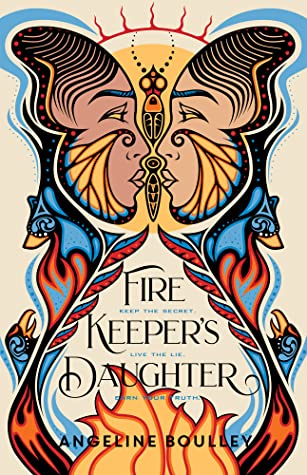 Firekeeper's Daughter
by Angeline Boulley
Release Date: March 2, 2021
Genre: YA Thriller
Synopsis
Debut author Angeline Boulley crafts a groundbreaking YA thriller about a Native teen who must root out the corruption in her community, for readers of Angie Thomas and Tommy Orange.
As a biracial, unenrolled tribal member and the product of a scandal, eighteen-year-old Daunis Fontaine has never quite fit in, both in her hometown and on the nearby Ojibwe reservation. Daunis dreams of studying medicine, but when her family is struck by tragedy, she puts her future on hold to care for her fragile mother.
The only bright spot is meeting Jamie, the charming new recruit on her brother Levi's hockey team. Yet even as Daunis falls for Jamie, certain details don't add up and she senses the dashing hockey star is hiding something. Everything comes to light when Daunis witnesses a shocking murder, thrusting her into the heart of a criminal investigation.
Reluctantly, Daunis agrees to go undercover, but secretly pursues her own investigation, tracking down the criminals with her knowledge of chemistry and traditional medicine. But the deceptions—and deaths—keep piling up and soon the threat strikes too close to home.
Now, Daunis must learn what it means to be a strong Anishinaabe kwe (Ojibwe woman) and how far she'll go to protect her community, even if it tears apart the only world she's ever known.
I have been anxiously awaiting this one for MONTHS! So many fantastic debuts coming out this year my friends.
Add to your Goodreads
Preorder here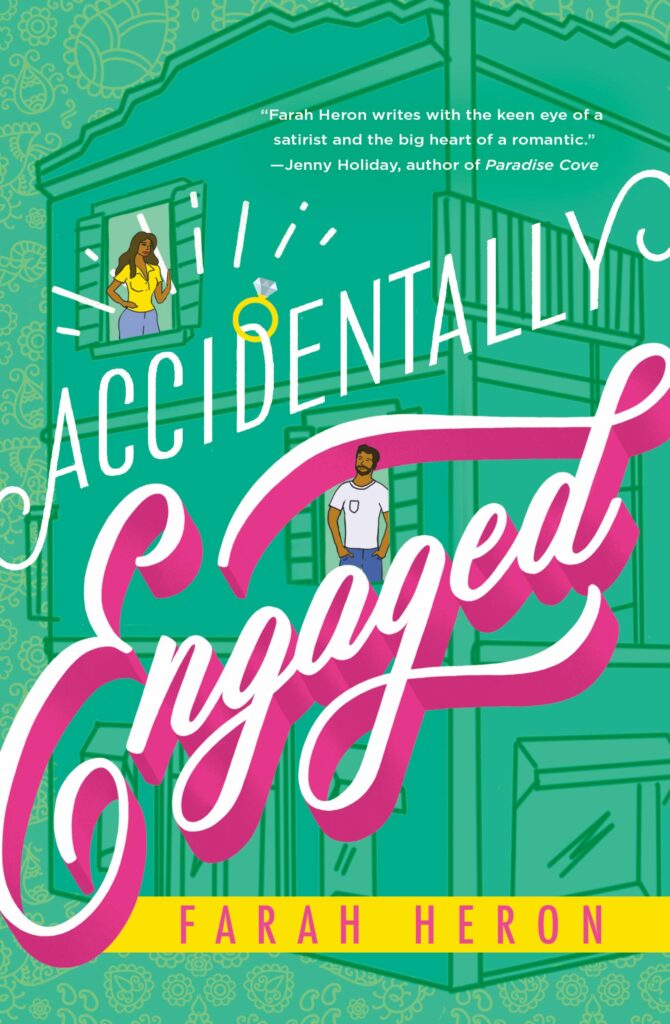 Accidentally Engaged
by Farah Heron
Release Date: March 2, 2021
Genre: Romantic Comedy
Synopsis
Reena Manji doesn't love her career, her single status, and most of all, her family inserting themselves into every detail of her life. But when caring for her precious sourdough starters, Reena can drown it all out. At least until her father moves his newest employee across the hall–with hopes that Reena will marry him.
But Nadim's not like the other Muslim bachelors-du-jour that her parents have dug up. If the Captain America body and the British accent weren't enough, the man appears to love eating her bread creations as much as she loves making them. She sure as hell would never marry a man who works for her father, but friendship with a neighbor is okay, right? And when Reena's career takes a nosedive, Nadim happily agrees to fake an engagement so they can enter a couples video cooking contest to win the artisan bread course of her dreams.
As cooking at home together brings them closer, things turn physical, but Reena isn't worried. She knows Nadim is keeping secrets, but it's fine— secrets are always on the menu where her family is concerned. And her heart is protected… she's not marrying the man. But even secrets kept for self preservation have a way of getting out, especially when meddling parents and gossiping families are involved.
CAAAARRRRBBBBSSS
But also this sounds adorable.
Add to your Goodreads
Preorder here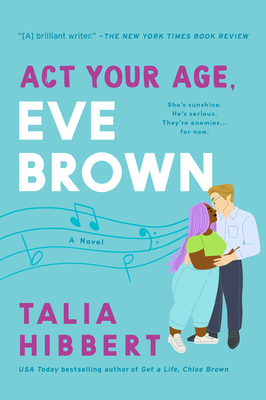 Act Your Age, Eve Brown
by Talia Hibbert
Release Date: March 9, 2021
Genre: Romantic Comedy
Synopsis
In Act Your Age, Eve Brown the flightiest Brown sister crashes into the life of an uptight B&B owner and has him falling hard—literally.
Eve Brown is a certified hot mess. No matter how hard she strives to do right, her life always goes horribly wrong—so she's given up trying. But when her personal brand of chaos ruins an expensive wedding (someone had to liberate those poor doves), her parents draw the line. It's time for Eve to grow up and prove herself—even though she's not entirely sure how…
Jacob Wayne is in control. Always. The bed and breakfast owner's on a mission to dominate the hospitality industry—and he expects nothing less than perfection. So when a purple-haired tornado of a woman turns up out of the blue to interview for his open chef position, he tells her the brutal truth: not a chance in hell. Then she hits him with her car—supposedly by accident. Yeah, right.
Now his arm is broken, his B&B is understaffed, and the dangerously unpredictable Eve is fluttering around, trying to help. Before long, she's infiltrated his work, his kitchen—and his spare bedroom. Jacob hates everything about it. Or rather, he should. Sunny, chaotic Eve is his natural-born nemesis, but the longer these two enemies spend in close quarters, the more their animosity turns into something else. Like Eve, the heat between them is impossible to ignore—and it's melting Jacob's frosty exterior.
Get a Life, Chloe Brown was such a cute, steamy, fun read and I absolutely adore the Brown Sisters. Needless to say I am starting this the day it comes out.
Add to your Goodreads
Preorder here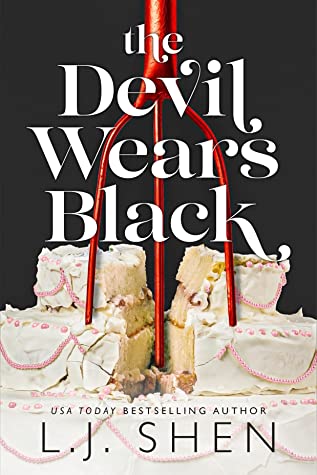 The Devil Wears Black
by LJ Shen
Release Date: March 9, 2021
Genre: NA Romance
Synopsis
From USA Today bestselling author L. J. Shen comes a second-chance romance about love, loss, finding yourself, and getting lost in the right person.
Maddie Goldbloom stitched up a plan to ensure everything in her life was perfect—from a career in fashion to a chic NYC apartment to a pediatrician boyfriend.
When her ex, Chase Black, storms back into her life with an outrageous request, her immediate reaction is to refuse him. But he only wants to fulfill his father's last wish. So even though he's the man who broke her heart, playing his fiancée shouldn't be hard, especially if it means she gets to watch the arrogant devil squirm a bit.
What ensues is a chain of events that detonates Maddie's life—and when Chase's walls come down, they both are forced to face reality.
They say keep your enemies close. But what if your enemy is also the man you love?
There is just something about the men that LJ Shen writes that completely captivates me and leads to swooning. I cannot wait to get my hands on this one.
Add to your Goodreads
Preorder here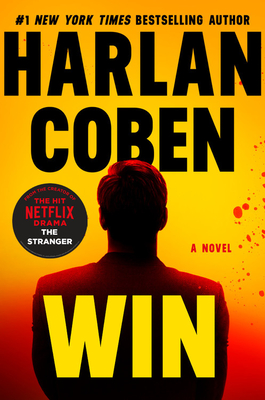 Win
by Harlan Coben
Release Date: March 16, 2021
Genre: Thriller
Synopsis
From a #1 New York Times bestselling author comes this thrilling story that shows what happens when a dead man's secrets fall into the hands of vigilante antihero–drawing him down a dangerous road.
Over twenty years ago, the heiress Patricia Lockwood was abducted during a robbery of her family's estate, then locked inside an isolated cabin for months. Patricia escaped, but so did her captors — and the items stolen from her family were never recovered.
Until now. On the Upper West Side, a recluse is found murdered in his penthouse apartment, alongside two objects of note: a stolen Vermeer painting and a leather suitcase bearing the initials WHL3. For the first time in years, the authorities have a lead — not only on Patricia's kidnapping, but also on another FBI cold case — with the suitcase and painting both pointing them toward one man.
Windsor Horne Lockwood III — or Win, as his few friends call him — doesn't know how his suitcase and his family's stolen painting ended up with a dead man. But his interest is piqued, especially when the FBI tells him that the man who kidnapped his cousin was also behind an act of domestic terrorism — and that the conspirators may still be at large. The two cases have baffled the FBI for decades, but Win has three things the FBI doesn't: a personal connection to the case; an ungodly fortune; and his own unique brand of justice.
Harlan Coben is one of my favorite thriller writers. If you are not familiar, this is the brilliant mind behind Shutter Island and Gone Baby Gone. Also, A NETFLIX SHOW?!? Hell yes my friends.
Add to your Goodreads
Preorder here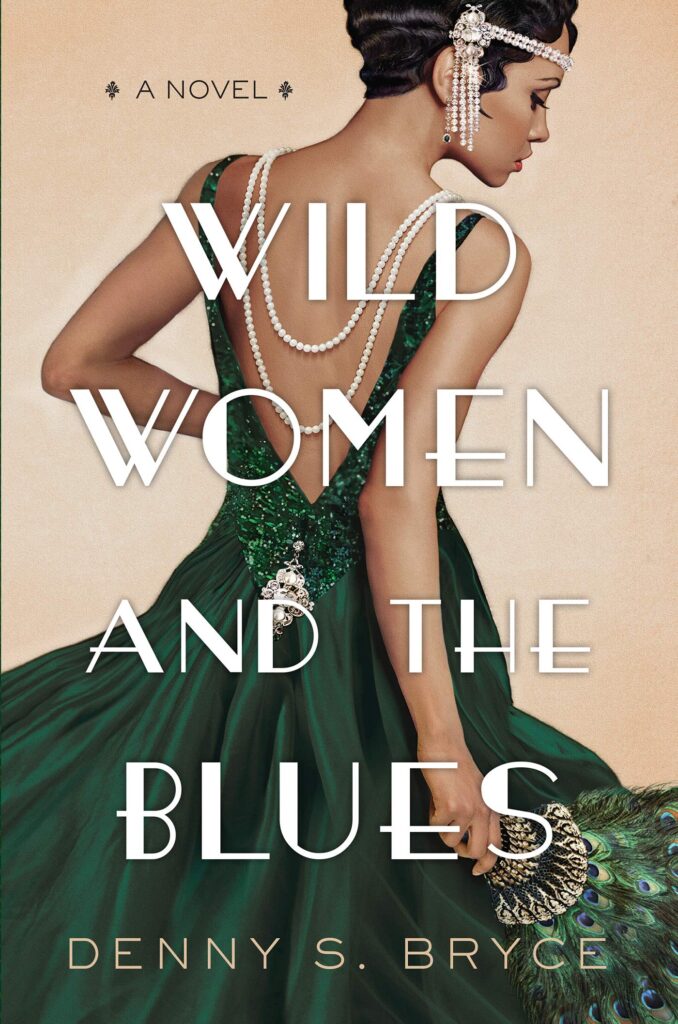 Wild Women and the Blues
by Denny S. Bryce
Release Date: March 30, 2021
Genre: Historical Fiction
Synopsis
Ordinary People meets Chicago the musical as played out in the city's Black Belt, Wild Women and the Blues is a mainstream historical fiction novel that weaves the stories of a grieving film student in 2015 and an ambitious chorus girl in 1925 in a tale of history, love, and secrets that only family can define.

Jazz-age Chicago comes to vibrant life in Denny S. Bryce's evocative novel that links the stories of an ambitious 1920's chorus girl and a modern-day film student, both coming to grips with loss, forgiveness, and the limitations–and surprises–of love.
"Why would I talk to you about my life? I don't know you, and even if I did, I don't tell my story to just any boy with long hair, who probably smokes weed.You wanna hear about me. You gotta tell me something about you. To make this worth my while."
1925: Chicago is the jazz capital of the world, and the Dreamland Café is the ritziest black-and-tan club in town. Honoree Dalcour is a sharecropper's daughter, willing to work hard and dance every night on her way to the top. Dreamland offers a path to the good life, socializing with celebrities like Louis Armstrong and filmmaker Oscar Micheaux. But Chicago is also awash in bootleg whiskey, gambling, and gangsters. And a young woman driven by ambition might risk more than she can stand to lose.
2015: Film student Sawyer Hayes arrives at the bedside of 110-year-old Honoree Dalcour, still reeling from a devastating loss that has taken him right to the brink. Sawyer has rested all his hope on this frail but formidable woman, the only living link to the legendary Oscar Micheaux. If he's right–if she can fill in the blanks in his research, perhaps he can complete his thesis and begin a new chapter in his life. But the links Honoree makes are not ones he's expecting . . .
Piece by piece, Honoree reveals her past and her secrets, while Sawyer fights tooth and nail to keep his. It's a story of courage and ambition, hot jazz and illicit passions. And as past meets present, for Honoree, it's a final chance to be truly heard and seen before it's too late. No matter the cost . . .
This cover. This description. THIS. I NEED THIS.
That is all my friends.
Add to your Goodreads
Preorder here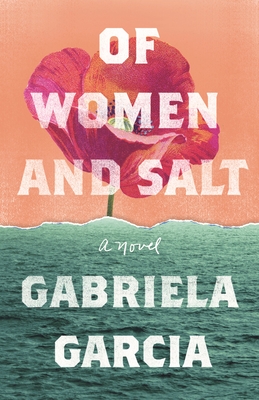 Of Women and Salt
by Gabriela Garcia
Release Date: March 30, 2021
Genre: Contemporary / Saga
Synopsis
A sweeping, masterful debut about a daughter's fateful choice, a mother motivated by her own past, and a family legacy that begins in Cuba before either of them were born
In present-day Miami, Jeanette is battling addiction. Daughter of Carmen, a Cuban immigrant, she is determined to learn more about her family history from her reticent mother and makes the snap decision to take in the daughter of a neighbor detained by ICE. Carmen, still wrestling with the trauma of displacement, must process her difficult relationship with her own mother while trying to raise a wayward Jeanette. Steadfast in her quest for understanding, Jeanette travels to Cuba to see her grandmother and reckon with secrets from the past destined to erupt.
From 19th-century cigar factories to present-day detention centers, from Cuba to Mexico, Gabriela Garcia's Of Women and Salt is a kaleidoscopic portrait of betrayals–personal and political, self-inflicted and those done by others–that have shaped the lives of these extraordinary women. A haunting meditation on the choices of mothers, the legacy of the memories they carry, and the tenacity of women who choose to tell their stories despite those who wish to silence them, this is more than a diaspora story; it is a story of America's most tangled, honest, human roots.
Another debut that I cannot wait to absolutely devour. I am pretty sure there is going to be tears.
Add to your Goodreads
Preorder here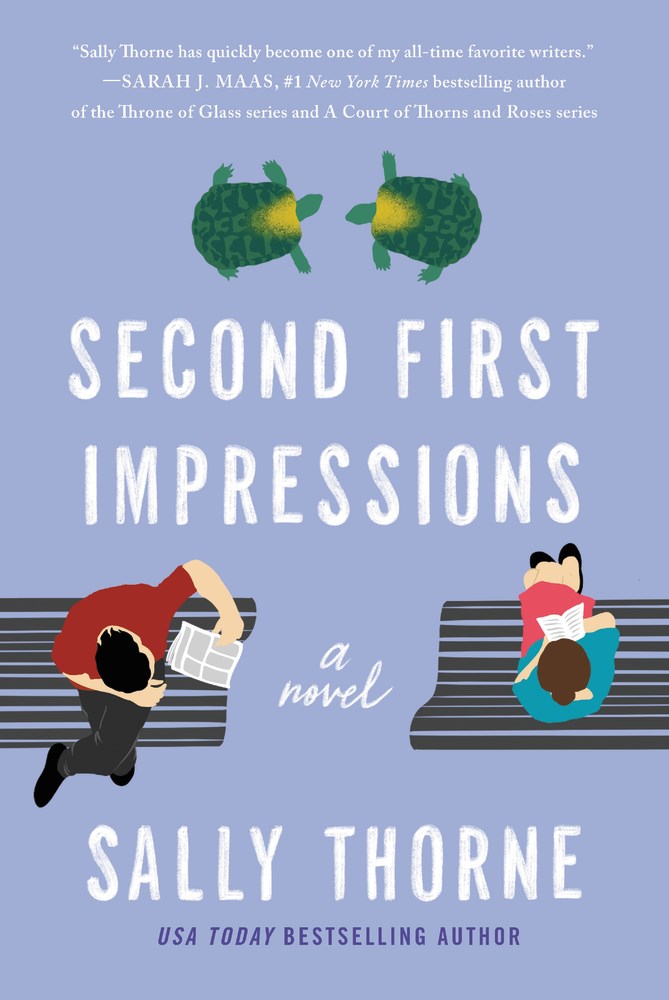 Second First Impressions
by Sally Thorne
Release Date: April 13, 2021
Genre: Romantic Comedy
Synopsis
Distraction (n): an extreme agitation of the mind or emotions.
Ruthie Midona has worked the front desk at the Providence Luxury Retirement Villa for six years, dedicating her entire adult life to caring for the Villa's residents, maintaining the property (with an assist from DIY YouTube tutorials), and guarding the endangered tortoises that live in the Villa's gardens. Somewhere along the way, she's forgotten that she's young and beautiful, and that there's a world outside of work—until she meets the son of the property developer who just acquired the retirement center.
Teddy Prescott has spent the last few years partying, sleeping in late, tattooing himself when bored, and generally not taking life too seriously—something his father, who dreams of grooming Teddy into his successor, can't understand. When Teddy needs a place to crash, his father seizes the chance to get him to grow up. He'll let Teddy stay in one of the on-site cottages at the retirement home, but only if he works to earn his keep. Teddy agrees—he can change a few lightbulbs and clip some hedges, no sweat. But Ruthie has plans for Teddy too.
Her two wealthiest and most eccentric residents have just placed an ad (yet another!) seeking a new personal assistant to torment. The women are ninety-year-old, four-foot-tall menaces, and not one of their assistants has lasted a full week. Offering up Teddy seems like a surefire way to get rid of the tall, handsome, unnerving man who won't stop getting under her skin.
Ruthie doesn't count on the fact that in Teddy Prescott, the Biddies may have finally met their match. He'll pick up Chanel gowns from the dry cleaner and cut Big Macs into bite-sized bits. He'll do repairs around the property, make the residents laugh, and charm the entire villa. He might even remind Ruthie what it's like to be young and fun again. But when she finds out Teddy's father's only fixing up the retirement home to sell it, putting everything she cares about in jeopardy, she's left wondering if Teddy's magic was all just a façade.
The Hating Game is one of my all time favorite romantic comedies. I will absolutely check out a new Sally Thorne book every time.
Add to your Goodreads
Preorder here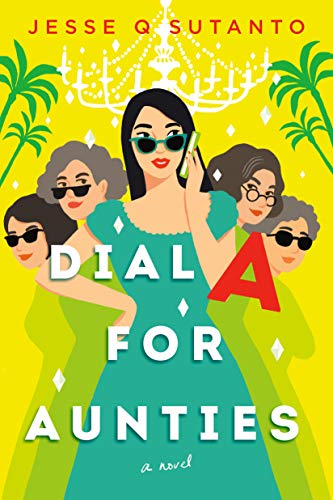 Dial A for Aunties
by Jesse Q. Sutanto
Release Date: April 27, 2021
Genre: Romantic Comedy
Synopsis
A hilariously quirky novel that is equal parts murder mystery, rom-com, and a celebration of mothers and daughters as well as a deep dive into Chinese-Indonesian culture, by debut author Jesse Q. Sutanto.
1 (accidental) murder
2 thousand wedding guests
3 (maybe) cursed generations
4 meddling Asian aunties to the rescue!
When Meddelin Chan ends up accidentally killing her blind date, her meddlesome mother calls for her even more meddlesome aunties to help get rid of the body. Unfortunately, a dead body proves to be a lot more challenging to dispose of than one might anticipate, especially when it is accidentally shipped in a cake cooler to the over-the-top billionaire wedding Meddy, her Ma, and aunties are working, at an island resort on the California coastline. It's the biggest job yet for their family wedding business—"Don't leave your big day to chance, leave it to the Chans!"—and nothing, not even an unsavory corpse, will get in the way of her auntie's perfect buttercream cake flowers.
But things go from inconvenient to downright torturous when Meddy's great college love—and biggest heartbreak—makes a surprise appearance amid the wedding chaos. Is it possible to escape murder charges, charm her ex back into her life, and pull off a stunning wedding all in one weekend?
This just sounds like pure fun.
You gotta love the aunties.
Add to your Goodreads
Preorder here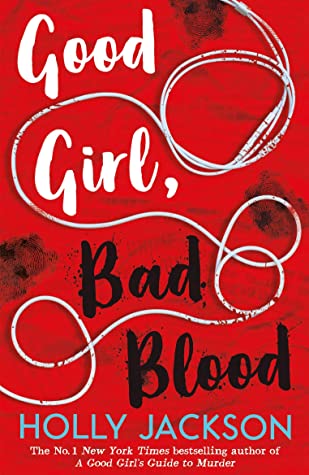 Good Girl, Bad Blood
by Holly Jackson
Release Date: April 30, 2021
Genre: YA Thriller
Synopsis
The highly-anticipated crime-thriller sequel to the no. 1 debut of 2019, A Good Girl's Guide to Murder
Pip Fitz-Amobi is not a detective anymore.
With the help of Ravi Singh, she released a true-crime podcast about the murder case they solved together last year. The podcast has gone viral, yet Pip insists her investigating days are behind her.
But she will have to break that promise when someone she knows goes missing. Jamie Reynolds has disappeared but the police won't do anything about it. And if they won't look for Jamie then Pip will, uncovering more of her town's dark secrets along the way… and this time EVERYONE is listening.
But will she find him before it's too late?
A Good Girl's Guide to Murder was such a fun read. I am so ready for a new mystery from Holly Jackson.
Add to your Goodreads
Preorder here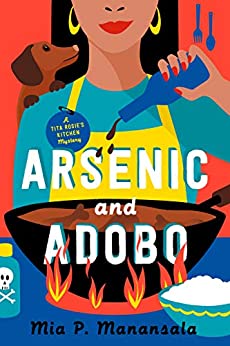 Arsenic and Adobo
by Mia P. Mananasala
Release Date: May 4, 2021
Genre: Mystery
Synopsis
When Lila Macapagal moves back home to recover from a horrible breakup, her life seems to be following all the typical rom-com tropes. She's tasked with saving her Tita Rosie's failing restaurant and has to deal with a group of matchmaking aunties who shower her with love and judgment. But when a notoriously nasty food critic (who happens to be her ex-boyfriend) drops dead moments after a confrontation with Lila, her life quickly swerves from a Jennifer Crusie romp to an Agatha Christie joint.
With the cops treating her like she's the one and only suspect, and the shady landlord looking to finally kick the Macapagal family out and resell the storefront, Lila's left with no choice but to conduct her own investigation. Armed with the nosy auntie network, her barista best bud, and her trusted Dachshund, Longanisa, Lila takes on this tasty, twisted case.
You had me at adobo. And arsenic.
Add to your Goodreads
Preorder here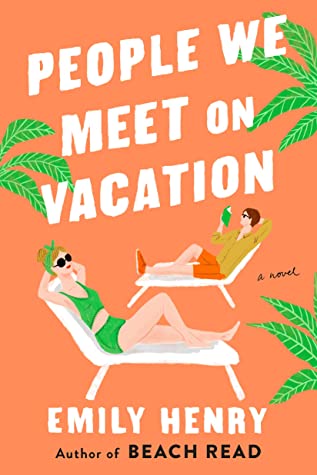 People We Meet on Vacation
by Emily Henry
Release Date: May 11, 2021
Genre: Romance
Synopsis
With one week to win back the best friend she might just be in love with, a travel writer plans the trip of a lifetime in this sparkling new novel from the New York Times bestselling author of Beach Read.
Poppy and Alex. Alex and Poppy. They have nothing in common. She's a wild child; he wears khakis. She has insatiable wanderlust; he prefers to stay home with a book. And somehow, ever since a fateful car share home from college many years ago, they are the very best of friends. For most of the year they live far apart–she's in New York City, and he's in their small hometown–but every summer, for a decade, they have taken one glorious week of vacation together.
Until two years ago, when they ruined everything. They haven't spoken since.
Poppy has everything she should want, but she's stuck in a rut. When someone asks when she was last truly happy, she knows, without a doubt, it was on that ill-fated, final trip with Alex. And so, she decides to convince her best friend to take one more vacation together–lay everything on the table, make it all right. Miraculously, he agrees.
Now she has a week to fix everything. If only she can get around the one big truth that has always stood quietly in the middle of their seemingly perfect relationship. What could possibly go wrong?
The Beach Read was such a perfect binge worthy read so I am pretty excited to devour Emily Henry's follow up.
Add to your Goodreads
Preorder here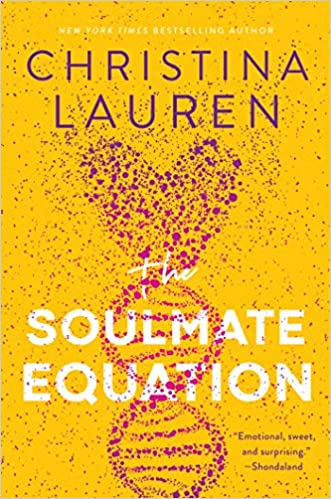 The Soulmate Equation
by Christina Lauren
Release Date: May 18, 2021
Genre: Romance
Synopsis
Single mom Jess Davis is a data and statistics wizard, but no amount of number crunching can convince her to step back into the dating world. Raised by her grandparents—who now help raise her seven-year-old daughter, Juno—Jess has been left behind too often to feel comfortable letting anyone in. After all, her father's never been around, her hard-partying mother disappeared when she was six, and her ex decided he wasn't "father material" before Juno was even born. Jess holds her loved ones close, but working constantly to stay afloat is hard…and lonely.
But then Jess hears about GeneticAlly, a buzzy new DNA-based matchmaking company that's predicted to change dating forever. Finding a soulmate through DNA? The reliability of numbers: this Jess understands.
At least she thought she did, until her test shows an unheard-of 98% compatibility with another subject in the database: GeneticAlly's founder, Dr. River Pena. This is one number she can't wrap her head around, because she already knows Dr. Pena. The stuck-up, stubborn man is without a doubt not her soulmate. But GeneticAlly has a proposition: Get to know him and we'll pay you. Jess—who is barely making ends meet—is in no position to turn it down, despite her skepticism about the project and her dislike for River. As the pair are dragged from one event to the next as the "Diamond" pairing that could make GeneticAlly a mint in stock prices, Jess begins to realize that there might be more to the scientist—and the science behind a soulmate—than she thought.
Funny, warm, and full of heart, The Soulmate Equation proves that the delicate balance between fate and choice can never be calculated.
The ladies of Christina Lauren never fail to make me laugh so I am always down for a new book. Also stat wizard? Be still my nerd heart.
Add to your Goodreads
Preorder here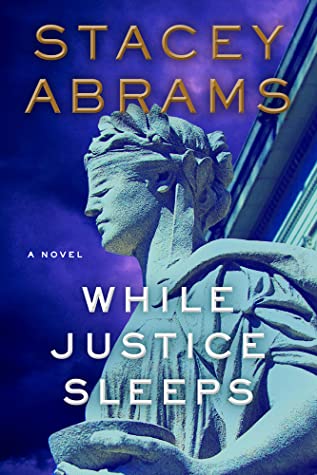 While Justice Sleeps
by Stacey Abrams
Release Date: May 25, 2021
Genre: Legal Thriller
Synopsis
From celebrated national leader and bestselling author Stacey Abrams, While Justice Sleeps is a gripping, complexly plotted thriller set within the halls of the U.S. Supreme Court.
Avery Keene, a brilliant young law clerk for the legendary Justice Howard Wynn, is doing her best to hold her life together—excelling in an arduous job with the court while also dealing with a troubled family. When the shocking news breaks that Justice Wynn—the cantankerous swing vote on many current high-profile cases—has slipped into a coma, Avery's life turns upside down. She is immediately notified that Justice Wynn has left instructions for her to serve as his legal guardian and power of attorney. Plunged into an explosive role she never anticipated, Avery finds that Justice Wynn had been secretly researching one of the most controversial cases before the court—a proposed merger between an American biotech company and an Indian genetics firm, which promises to unleash breathtaking results in the medical field. She also discovers that Wynn suspected a dangerously related conspiracy that infiltrates the highest power corridors of Washington.
As political wrangling ensues in Washington to potentially replace the ailing judge whose life and survival Avery controls, she begins to unravel a carefully constructed, chess-like sequence of clues left behind by Wynn. She comes to see that Wynn had a much more personal stake in the controversial case and realizes his complex puzzle will lead her directly into harm's way in order to find the truth.
Legal Thriller + Stacey Abrams = 'Nuff Said
Add to your Goodreads
Preorder here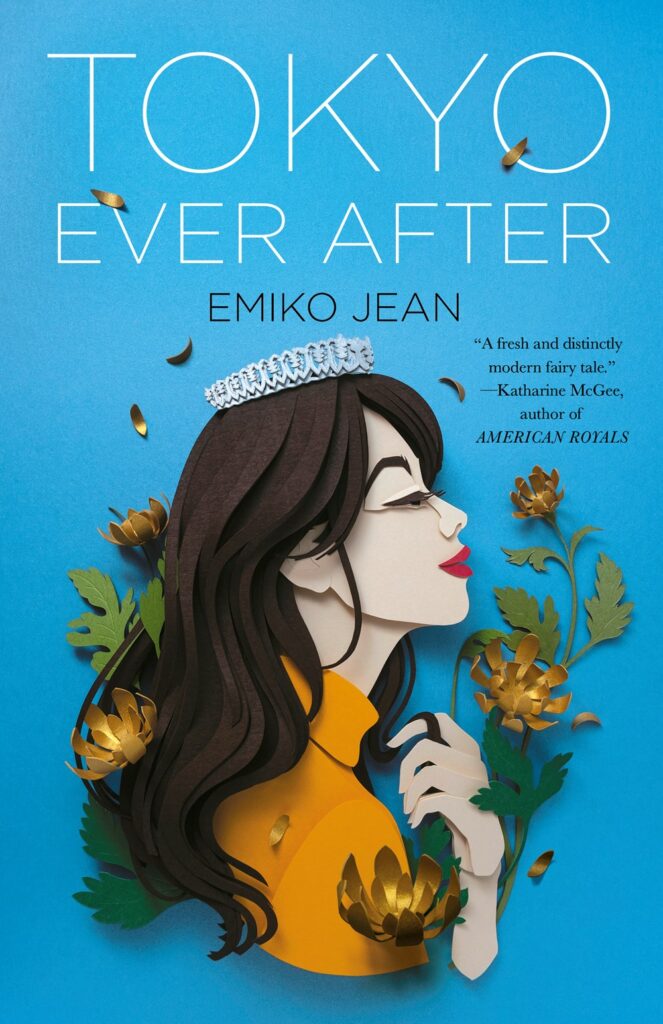 Tokyo Ever After
by Emiko Jean
Release Date: May 25, 2021
Genre: Contemporary Romance
Synopsis
Crazy Rich Asians meets The Princess Diaries in this irresistible story about Izumi, a Japanese-American girl who discovers her senior year of high school that she's really a princess of Japan.
Izumi Tanaka has never really felt like she fit in—it isn't easy being Japanese American in her small, mostly white, northern California town. Raised by a single mother, it's always been Izumi—or Izzy, because "It's easier this way"—and her mom against the world. But then Izzy discovers a clue to her previously unknown father's identity…and he's none other than the Crown Prince of Japan. Which means outspoken, irreverent Izzy is literally a princess.
In a whirlwind, Izzy travels to Japan to meet the father she never knew and discover the country she always dreamed of. But being a princess isn't all ball gowns and tiaras. There are conniving cousins, a hungry press, a scowling but handsome bodyguard who just might be her soulmate, and thousands of years of tradition and customs to learn practically overnight.
Izzy soon finds herself caught between worlds, and between versions of herself—back home, she was never "American" enough, and in Japan, she must prove she's "Japanese" enough. Will Izumi crumble under the weight of the crown, or will she live out her fairytale, happily ever after?
This sounds absolutely adorable and so much fun!
Add to your Goodreads
Preorder here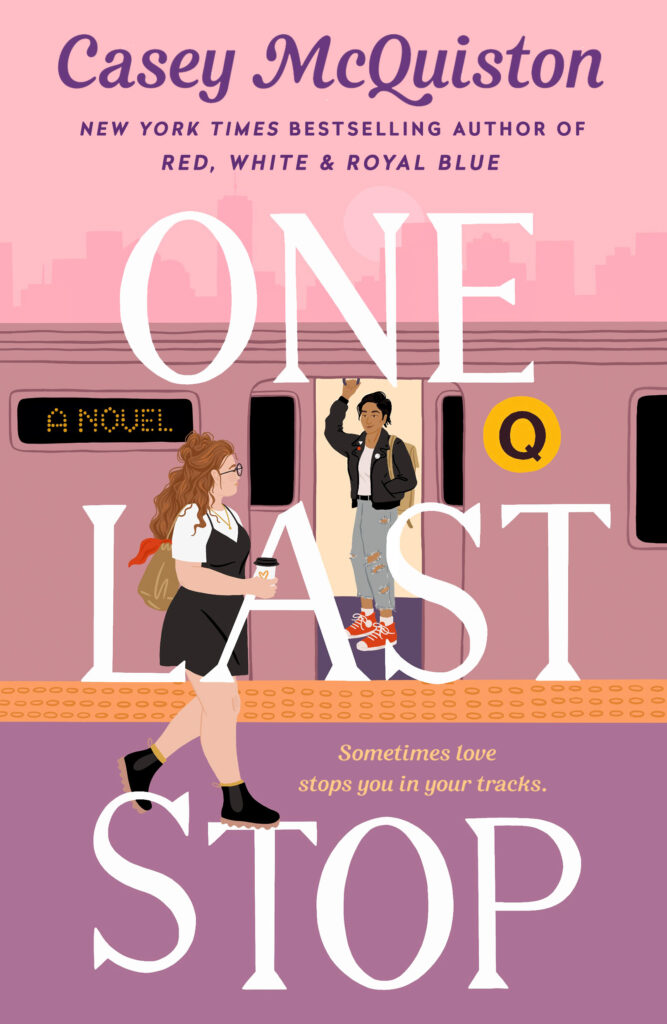 One Last Stop
by Casey McQuiston
Release Date: June 1, 2021
Genre: NA Romantic Comedy / LGBTQA+
Synopsis
From the New York Times bestselling author of Red, White & Royal Blue comes a new romantic comedy that will stop readers in their tracks…

"Dreamy, other worldly, smart, swoony, thoughtful, hilarious – all in all, exactly what you'd expect from Casey McQuiston!" – Jasmine Guillory, New York Times bestselling author of The Proposal and Party for Two

For cynical twenty-three-year-old August, moving to New York City is supposed to prove her right: that things like magic and cinematic love stories don't exist, and the only smart way to go through life is alone. She can't imagine how waiting tables at a 24-hour pancake diner and moving in with too many weird roommates could possibly change that. And there's certainly no chance of her subway commute being anything more than a daily trudge through boredom and electrical failures.
But then, there's this gorgeous girl on the train.
Jane. Dazzling, charming, mysterious, impossible Jane. Jane with her rough edges and swoopy hair and soft smile, showing up in a leather jacket to save August's day when she needed it most. August's subway crush becomes the best part of her day, but pretty soon, she discovers there's one big problem: Jane doesn't just look like an old school punk rocker. She's literally displaced in time from the 1970s, and August is going to have to use everything she tried to leave in her own past to help her. Maybe it's time to start believing in some things, after all.
Casey McQuiston's One Last Stop is a magical, sexy, big-hearted romance where the impossible becomes possible as August does everything in her power to save the girl lost in time.
NYC + Old School Punk Rocker = I AM THERE!
Also… I better read Red, White & Royal Blue before this comes out.
Add to your Goodreads
Preorder here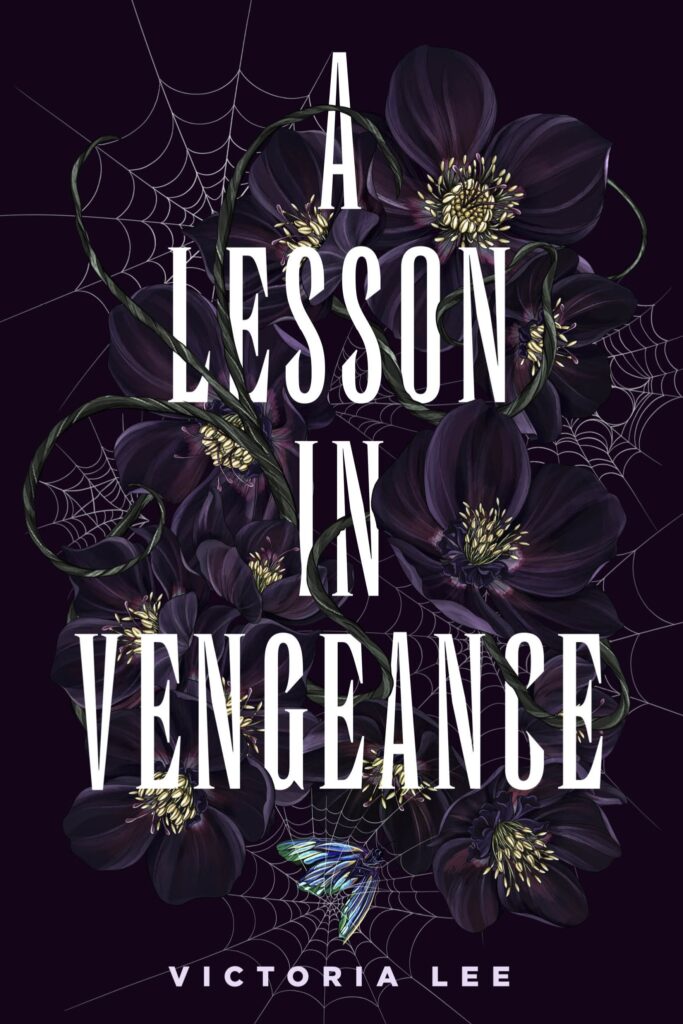 A Lesson in Vengeance
by Victoria Lee
Release Date:August 3, 2021
Genre: YA Paranormal / Thriller / LGBTQA+ / Dark Academia
Synopsis
For fans of Wilder Girls and Ninth House comes a dark, twisty, atmospheric thriller about a boarding school haunted by its history of witchcraft and two girls dangerously close to digging up the past.
Felicity Morrow is back at Dalloway School.
Perched in the Catskill mountains, the centuries-old, ivy-covered campus was home until the tragic death of her girlfriend. Now, after a year away, she's returned to graduate. She even has her old room in Godwin House, the exclusive dormitory rumored to be haunted by the spirits of five Dalloway students—girls some say were witches. The Dalloway Five all died mysteriously, one after another, right on Godwin grounds.
Witchcraft is woven into Dalloway's history. The school doesn't talk about it, but the students do. In secret rooms and shadowy corners, girls convene. And before her girlfriend died, Felicity was drawn to the dark. She's determined to leave that behind her now; all Felicity wants is to focus on her senior thesis and graduate. But it's hard when Dalloway's occult history is everywhere. And when the new girl won't let her forget.
It's Ellis Haley's first year at Dalloway, and she's already amassed a loyal following. A prodigy novelist at seventeen, Ellis is a so-called "method writer." She's eccentric and brilliant, and Felicity can't shake the pull she feels to her. So when Ellis asks Felicity for help researching the Dalloway Five for her second book, Felicity can't say no. Given her history with the arcane, Felicity is the perfect resource.
And when history begins to repeat itself, Felicity will have to face the darkness in Dalloway–and in herself.
This might need to be on my next list but whatever. It sounds amazing. I really enjoyed Victoria's debit, The Fever King, and I will absolutely check out this one.
Add to your Goodreads
Preorder here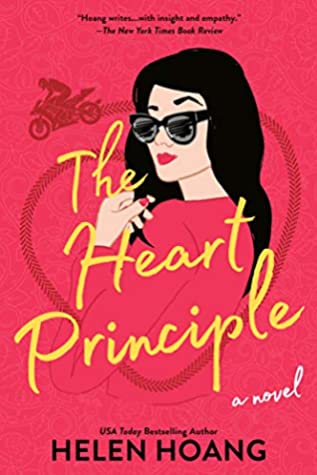 The Heart Principle
by Helen Hoang
Release Date: August 17, 2021
Genre: Romantic Comedy
Synopsis
USA Today bestselling author Helen Hoang returns with a witty and sizzling new romance that shows how wrong you can be about someone…and how right they can be for you.
To most people, Quan Diep is nothing but a surly-looking, underachieving playboy. The problem is he's not any of those things. And now that he's the CEO of an up-and-coming retail business, he's suddenly a "catch," and the rich girls who never used to pay any attention to him are looking at him in a new way—especially Camilla, the girl who brushed him off many years ago.
Anna Sun dislikes Quan Diep almost as much as germy bathroom door handles. Or so she tells herself. She will never admit that she has a secret crush on him, especially because he only has eyes for her charismatic and newly engaged younger sister Camilla. Over the years, Anna has worked hard to overcome her OCD, but she'll still need to find a way to bury her anxieties and seduce Quan so he doesn't ruin her sister's engagement, and with it, a crucial real estate development deal.
Slowly, Anna breaks down Quan's dangerous and careless exterior while peeling off her own tough, protective shell. But when Quan discovers Anna's true intentions, he's forced to confront his own hurtful past and learn to forgive, while Anna must face her greatest challenge: truly opening herself up to love.
Hoang always writes such fun, witty and steamy romances. I will definitely be picking this one up and devouring it.
Add to your Goodreads
Preorder here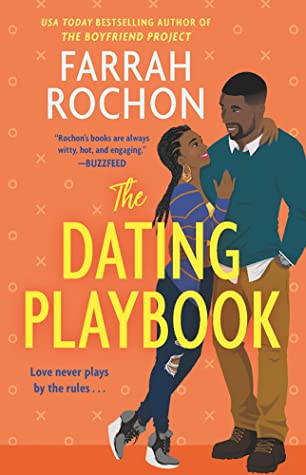 The Dating Playbook
by Farrah Rochon
Release Date: August 17, 2021
Genre: Romantic Comedy
Synopsis
When a personal trainer agrees to fake date her client, all rules are out the window in this delightful romantic comedy from the USA Today bestselling author of The Boyfriend Project!
When it comes to personal training, Taylor Powell kicks serious butt. Unfortunately, her bills are piling up, rent is due, and the money situation is dire. Taylor needs more than the support of her new best friends, Samiah and London. She needs a miracle.
And Jamar Dixon might just be it. The oh-so-fine former footballer wants back into the NFL, and he wants Taylor to train him. There's just one catch — no one can know what they're doing. But when they're accidentally outed as a couple, Taylor's game plan is turned completely upside down. Is Jamar just playing to win . . . or is he playing for keeps?
The Boyfriend Project was one of my favorite romantic comedies last year and I had no CLUE there was going to be more. *happy dance* While the romance was sweet, what I loved most was the trio of friends. They were HILARIOUS and reminded me so much of my best-friend and I when we get going. I cannot wait to get more of these ladies!
Add to your Goodreads
Preorder here
Any books you are excited to read? Any you would add?