Hey Wanders! So one of my 2021 books goals is to read more adult SFF. Since starting my bookstagram in 2018, it has been so easy to get caught up in the YA hype and trapped in the web of new releases that are so popular in that space. While I have discovered some amazing books and new favorites, I do miss the prose of adult books and you know… protagonists in my age range.
So here are 17 books that I am excited to get my hands on this year. They are in order of release date.
Happy Reading!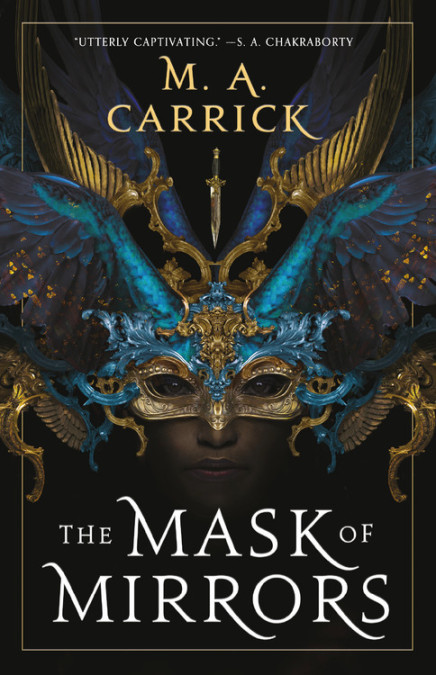 The Mask of Mirrors
by M.A. Carrick
Release Date: January 21, 2021
Synopsis
Nightmares are creeping through the city of dreams…
Renata Viraudax is a con artist who has come to the sparkling city of Nadezra — the city of dreams — with one goal: to trick her way into a noble house and secure her fortune and her sister's future.
But as she's drawn into the elite world of House Traementis, she realizes her masquerade is just one of many surrounding her. And as corrupt magic begins to weave its way through Nadezra, the poisonous feuds of its aristocrats and the shadowy dangers of its impoverished underbelly become tangled — with Ren at their heart.
Darkly magical and intricately imagined, The Mask of Mirrors is the unmissable start to the Rook & Rose trilogy, a rich and dazzling fantasy adventure in which a con artist, a vigilante, and a crime lord must unite to save their city.
I have seen this pitched as adult Six of Crows and I am so here for it. The Mask of Mirrors also promises a diverse case of characters and a society that views gender beyond the binary.
YES PLEASE.
Add to your Goodreads
Preorder here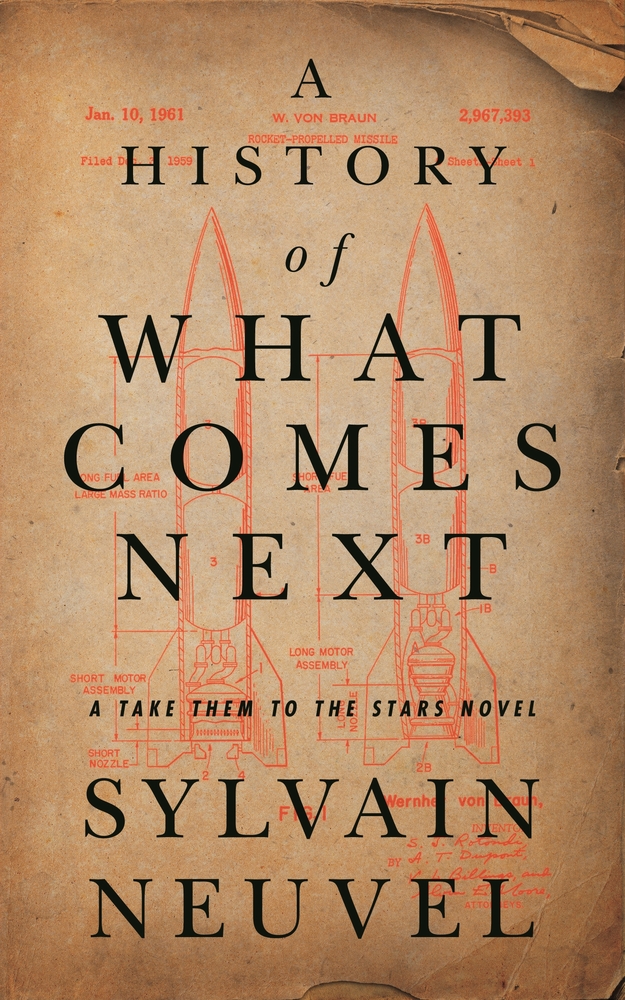 A History of What Comes Next
by Sylvain Neuvel
Release Date: February 2, 2021
Synopsis
Showing that truth is stranger than fiction, Sylvain Neuvel weaves a scfi thriller reminiscent of Blake Crouch and Andy Weir, blending a fast moving, darkly satirical look at 1940s rocketry with an exploration of the amorality of progress and the nature of violence in A History of What Comes Next.
Always run, never fight.
Preserve the knowledge.
Survive at all costs.
Take them to the stars.
Over 99 identical generations, Mia's family has shaped human history to push them to the stars, making brutal, wrenching choices and sacrificing countless lives. Her turn comes at the dawn of the age of rocketry. Her mission: to lure Wernher Von Braun away from the Nazi party and into the American rocket program, and secure the future of the space race.
But Mia's family is not the only group pushing the levers of history: an even more ruthless enemy lurks behind the scenes.
A darkly satirical first contact thriller, as seen through the eyes of the women who make progress possible and the men who are determined to stop them…
Neuvel's Themis Files trilogy is wicked smart and a lot of fun. His follow up, The Test was utter insanity. So basically, I will read anything he writes but I am REALLY exited about this first contact thriller, my friends.
Add to your Goodreads
Preorder here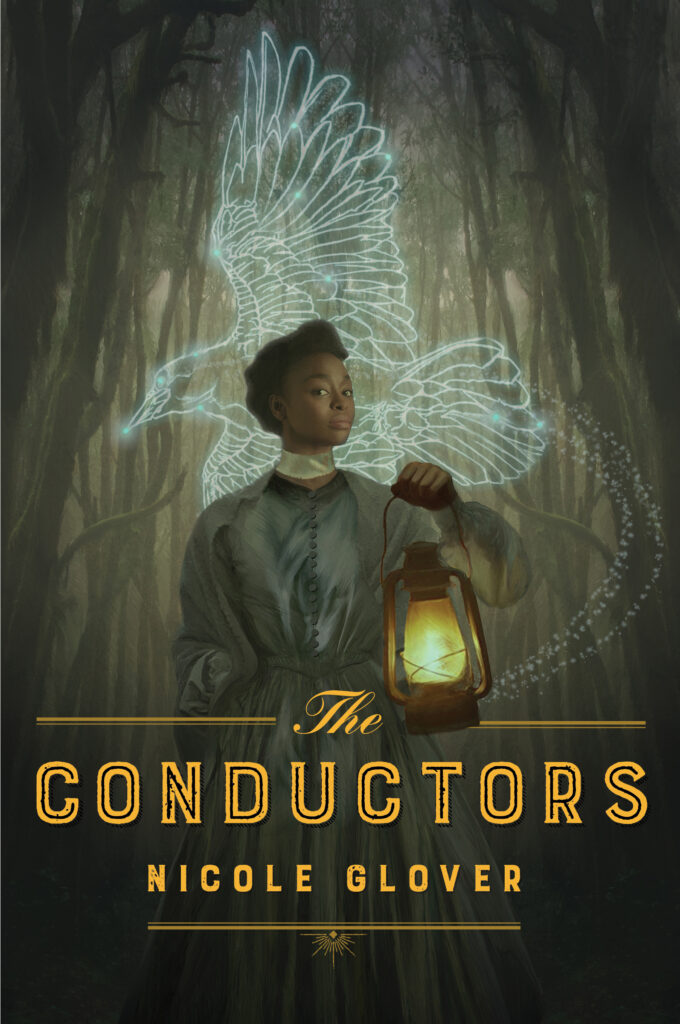 The Conductors
by Nicole Glover
Release Date: March 2, 2021
Synopsis
A compelling debut by a new voice in fantasy fiction, The Conductors features the magic and mystery of Jim Butcher's Dresden Files written with the sensibility and historical setting of Octavia Butler's Kindred: Introducing Hetty Rhodes, a magic-user and former conductor on the Underground Railroad who now solves crimes in post–Civil War Philadelphia.
As a conductor on the Underground Railroad, Hetty Rhodes helped usher dozens of people north with her wits and magic. Now that the Civil War is over, Hetty and her husband Benjy have settled in Philadelphia, solving murders and mysteries that the white authorities won't touch. When they find one of their friends slain in an alley, Hetty and Benjy bury the body and set off to find answers. But the secrets and intricate lies of the elites of Black Philadelphia only serve to dredge up more questions. To solve this mystery, they will have to face ugly truths all around them, including the ones about each other.
In this vibrant and original novel, Nicole Glover joins a roster of contemporary writers within fantasy, such as Victor LaValle and Zen Cho, who use speculative fiction to delve into important historical and cultural threads.
There seriously needs to be more buzz around this one. Did you read that synopsis?!?
I immediately preordered. It sounds absolutely incredible.
Add to your Goodreads
Preorder here.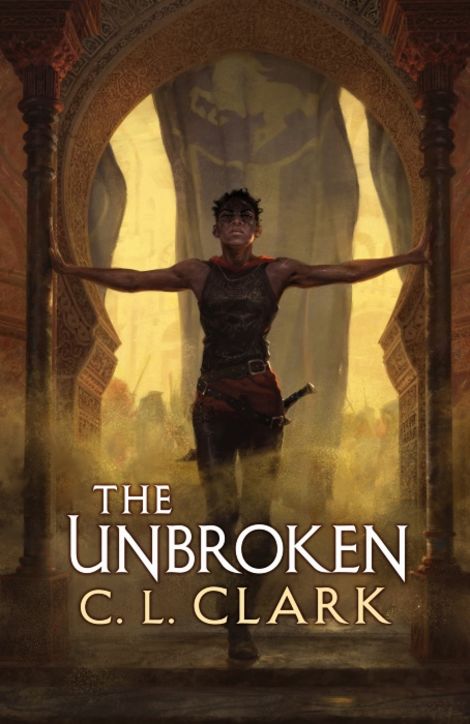 The Unbroken
by C.L. Clark
Release Date: March 23, 2021
Synopsis
Touraine is a soldier. Stolen as a child and raised to kill and die for the empire, her only loyalty is to her fellow conscripts. But now, her company has been sent back to her homeland to stop a rebellion, and the ties of blood may be stronger than she thought.
Luca needs a turncoat. Someone desperate enough to tiptoe the bayonet's edge between treason and orders. Someone who can sway the rebels toward peace, while Luca focuses on what really matters: getting her uncle off her throne.
Through assassinations and massacres, in bedrooms and war rooms, Touraine and Luca will haggle over the price of a nation. But some things aren't for sale.
A Sapphic North-African inspired fantasy in a queernormative world with assassinations, rebellion and espionage? 'Nuff said.
Add to your Goodreads
Preorder here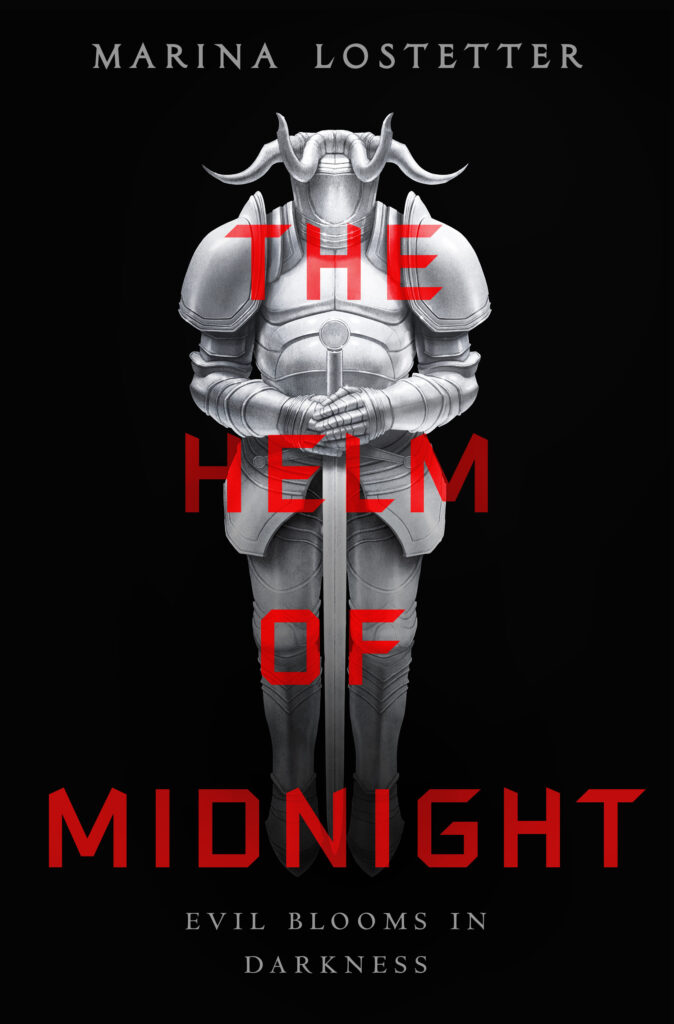 The Helm of Midnight
by Marina J. Lostetter
Release Date: April 13, 2021
Synopsis
A legendary serial killer stalks the streets of a fantastical city in The Helm of Midnight, the stunning first novel in a new trilogy from acclaimed author Marina Lostetter.

In a daring and deadly heist, thieves have made away with an artifact of terrible power–the death mask of Louis Charbon. Made by a master craftsman, it is imbued with the spirit of a monster from history, a serial murderer who terrorized the city with a series of gruesome murders.
Now Charbon is loose once more, killing from beyond the grave. But these murders are different from before, not simply random but the work of a deliberate mind probing for answers to a sinister question.
It is up to Krona Hirvath and her fellow Regulators to enter the mind of madness to stop this insatiable killer while facing the terrible truths left in his wake.
Did I ever mention I studied profiling in college with one of the detectives that caught Bundy? If that class didn't still haunt me I probably would have pursued it as a career. Instead I'll just read about serial killers in a fantasy world.
Add to your Goodreads
Preorder here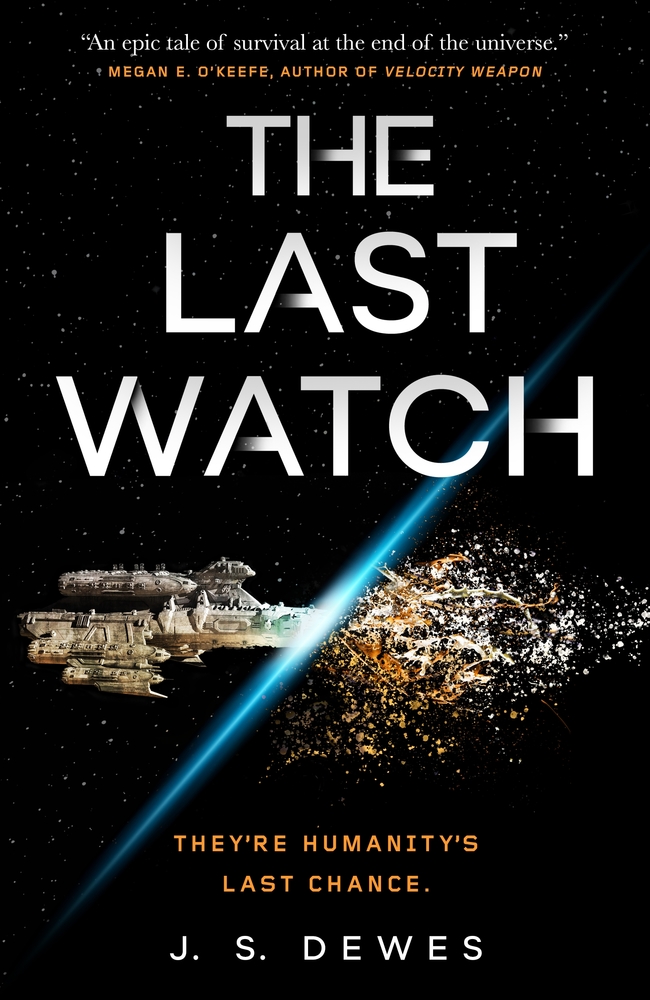 The Last Watch
by J.S. Dewes
Release Date: April 20, 2021
Synopsis
The Expanse meets Game of Thrones in J. S. Dewes' fast-paced, sf adventure The Last Watch, where a handful of soldiers stand between humanity and annihilation.
The Divide.
It's the edge of the universe.
Now it's collapsing and taking everyone and everything with it.
The only ones who can stop it are the Sentinels—the recruits, exiles, and court-martialed dregs of the military.
At the Divide, Adequin Rake, commanding the Argus, has no resources, no comms—nothing, except for the soldiers that no one wanted.
They're humanity's only chance.
A band of misfits on a mission to save the the galaxy? The Night's Watch in space? This is a howling 'HELL YES' from me every single time.
Add to your Goodreads
Preorder here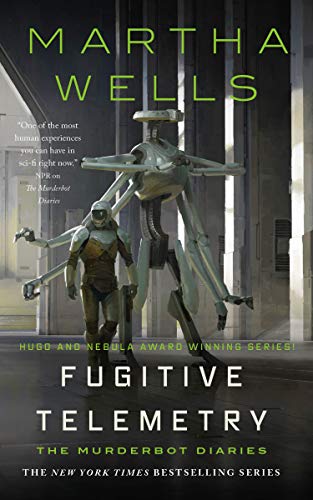 Fugitive Telemetry
by Martha Wells
Release Date: April 27, 2021
Synopsis
No, I didn't kill the dead human. If I had, I wouldn't dump the body in the station mall.
When Murderbot discovers a dead body on Preservation Station, it knows it is going to have to assist station security to determine who the body is (was), how they were killed (that should be relatively straightforward, at least), and why (because apparently that matters to a lot of people—who knew?)
Yes, the unthinkable is about to happen: Murderbot must voluntarily speak to humans!
Again!
So this is the first sequel to enter this list. Fugitive Telemetry is book six in The Murderbot Diaries and the second full length novel. If you are not familiar with Murderbot… first, what are you doing with yourself? And second… go pick up All Systems Red NOW! You will thank me later. Murderbot is seriously one of my favorite characters in the galaxy. I will never tire of their sardonic humor. Ever.
Add to your Goodreads
Preorder here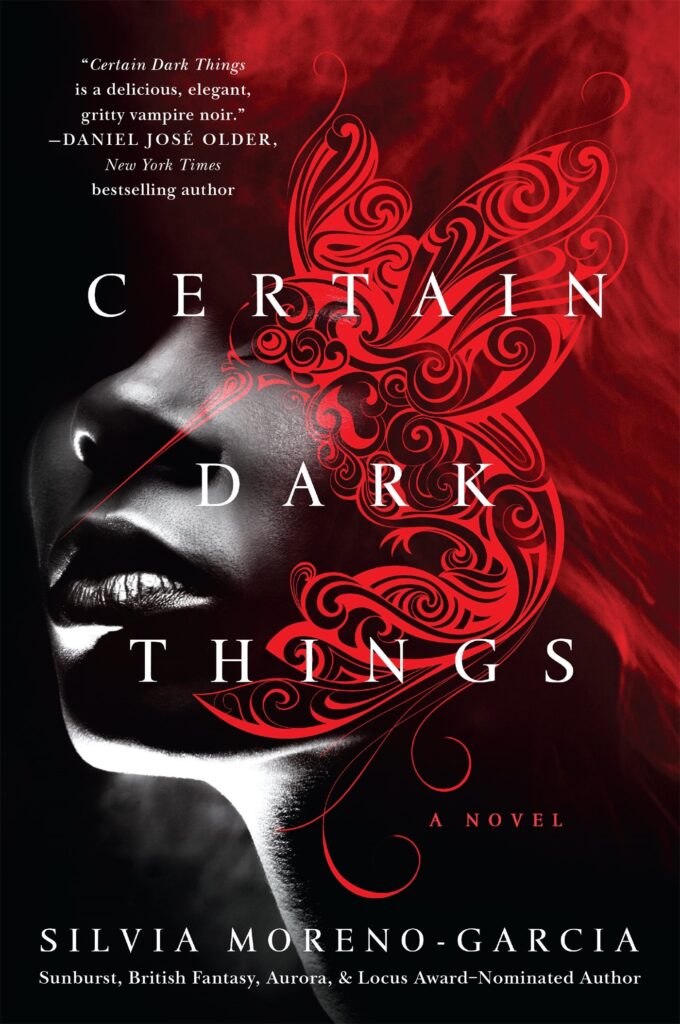 Certain Dark Things
by Silvia Moreno-Garcia
Release Date: May 11, 2021
Synopsis
From the New York Times bestselling author of Mexican Gothic comes a pulse-pounding neo-noir that reimagines vampire lore.

Welcome to Mexico City, an oasis in a sea of vampires. Domingo, a lonely garbage-collecting street kid, is just trying to survive its heavily policed streets when a jaded vampire on the run swoops into his life. Atl, the descendant of Aztec blood drinkers, is smart, beautiful, and dangerous. Domingo is mesmerized.
Atl needs to quickly escape the city, far from the rival narco-vampire clan relentlessly pursuing her. Her plan doesn't include Domingo, but little by little, Atl finds herself warming up to the scrappy young man and his undeniable charm. As the trail of corpses stretches behind her, local cops and crime bosses both start closing in.
Vampires, humans, cops, and criminals collide in the dark streets of Mexico City. Do Atl and Domingo even stand a chance of making it out alive? Or will the city devour them all?
I am so excited that Tor decided to rerelease Certain Dark Things! Silvia Moreno-Garcia is another auto-buy author and I cannot wait to see how she tackles vampire lore.

Note: This cover is from the original release. The new cover has yet to be revealed.
Add to your Goodreads
Preorder here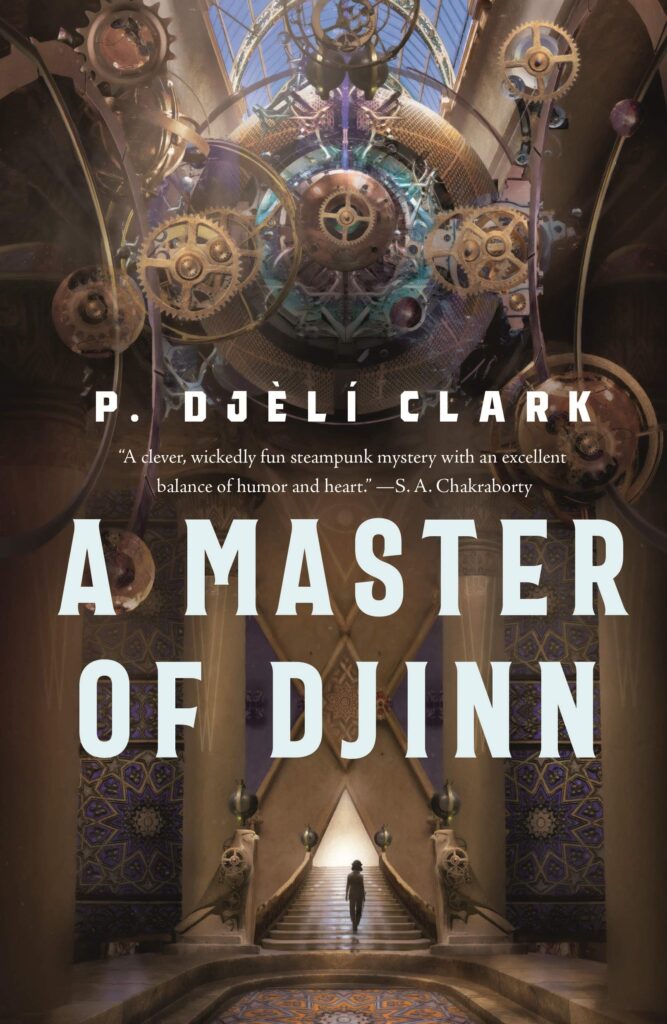 A Master of Djinn
by P. Djèlí Clark
Release Date: May 11, 2021
Synopsis
Nebula, Locus, and Alex Award-winner P. Djèlí Clark returns to his popular alternate Cairo universe for his fantasy novel debut, A Master of Djinn
Cairo, 1912: Though Fatma el-Sha'arawi is the youngest woman working for the Ministry of Alchemy, Enchantments and Supernatural Entities, she's certainly not a rookie, especially after preventing the destruction of the universe last summer.
So when someone murders a secret brotherhood dedicated to one of the most famous men in history, al-Jahiz, Agent Fatma is called onto the case. Al-Jahiz transformed the world 50 years ago when he opened up the veil between the magical and mundane realms, before vanishing into the unknown. This murderer claims to be al-Jahiz, returned to condemn the modern age for its social oppressions. His dangerous magical abilities instigate unrest in the streets of Cairo that threaten to spill over onto the global stage.
Alongside her Ministry colleagues and her clever girlfriend Siti, Agent Fatma must unravel the mystery behind this imposter to restore peace to the city – or face the possibility he could be exactly who he seems….
Steampunk Cairo? A supernatural murder mystery? Gang of thieves? Magical abilities? I needed this book yesterday.
Add to your Goodreads
Preorder here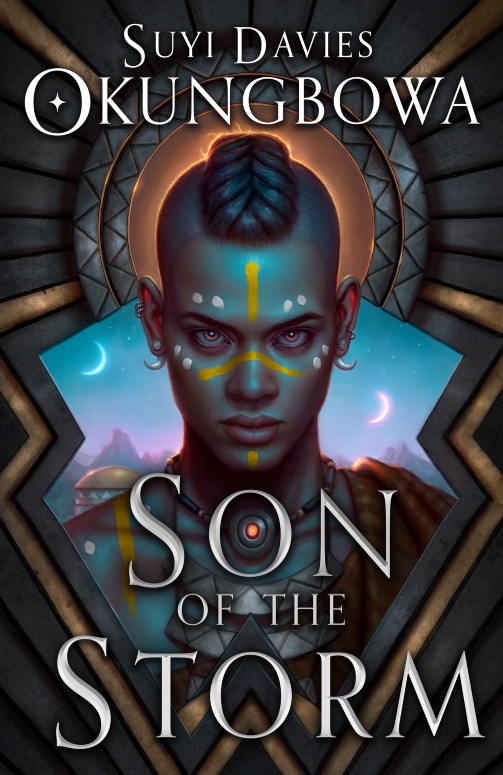 Son of the Storm
by Suyi Davies Okungbowa
Release Date: May 11, 2021
Synopsis
A young scholar's ambition threatens to reshape an empire determined to retain its might in this epic tale of violent conquest, buried histories, and forbidden magic.
In the thriving city of Bassa, Danso is a clever but disillusioned scholar who longs for a life beyond the rigid family and political obligations expected of the city's elite. A way out presents itself when Lilong, a skin-changing warrior, shows up wounded in his barn. She comes from the Nameless Islands–which, according to Bassa lore, don't exist–and neither should the mythical magic of ibor she wields. Now swept into a conspiracy far beyond his understanding, Danso will have to set out on a journey that reveals histories violently suppressed and magic only found in lore.
I have been anxiously awaiting this one since I saw Orbit announce it. This sounds phenomenal. Also, this might be one of the most gorgeous covers I have ever seen.
Add to your Goodreads
Preorder here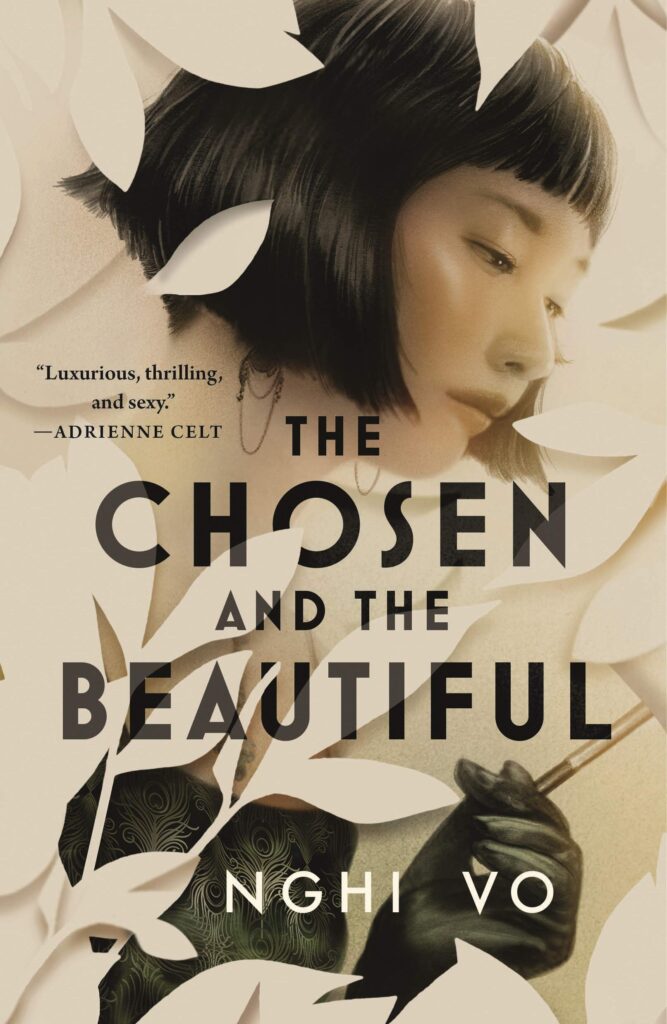 The Chosen and the Beautiful
by Nghi Vo
Release Date: June 1, 2021
Synopsis
Immigrant. Socialite. Magician.
Jordan Baker grows up in the most rarefied circles of 1920s American society―she has money, education, a killer golf handicap, and invitations to some of the most exclusive parties of the Jazz Age. She's also queer, Asian, adopted, and treated as an exotic attraction by her peers, while the most important doors remain closed to her.
But the world is full of wonders: infernal pacts and dazzling illusions, lost ghosts and elemental mysteries. In all paper is fire, and Jordan can burn the cut paper heart out of a man. She just has to learn how.
The magic, mystery and excess of the Jazz Age? YES! I am pretty fricking excited about this story which has been pitched as a reinventing of The Great Gatsby.
Add to your Goodreads
Preorder here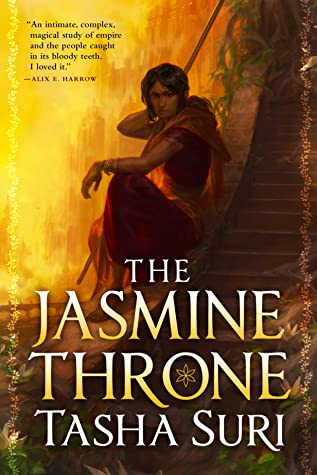 The Jasmine Throne
by Tasha Suri
Release Date: June 10, 2021
Synopsis
Author of Empire of Sand and Realm of Ash Tasha Suri's The Jasmine Throne, beginning a new trilogy set in a world inspired by the history and epics of India, in which a captive princess and a maidservant in possession of forbidden magic become unlikely allies on a dark journey to save their empire from the princess's traitor brother.
Imprisoned by her dictator brother, Malini spends her days in isolation in the Hirana: an ancient temple that was once the source of the powerful, magical deathless waters — but is now little more than a decaying ruin.
Priya is a maidservant, one among several who make the treacherous journey to the top of the Hirana every night to clean Malini's chambers. She is happy to be an anonymous drudge, so long as it keeps anyone from guessing the dangerous secret she hides.
But when Malini accidentally bears witness to Priya's true nature, their destinies become irrevocably tangled. One is a vengeful princess seeking to depose her brother from his throne. The other is a priestess seeking to find her family. Together, they will change the fate of an empire.
"An epic Indian-influenced fantasy novel about vengeful, morally grey lesbians who want to set an empire ablaze."

Do you really need more convincing?!?
Add to your Goodreads
Preorder here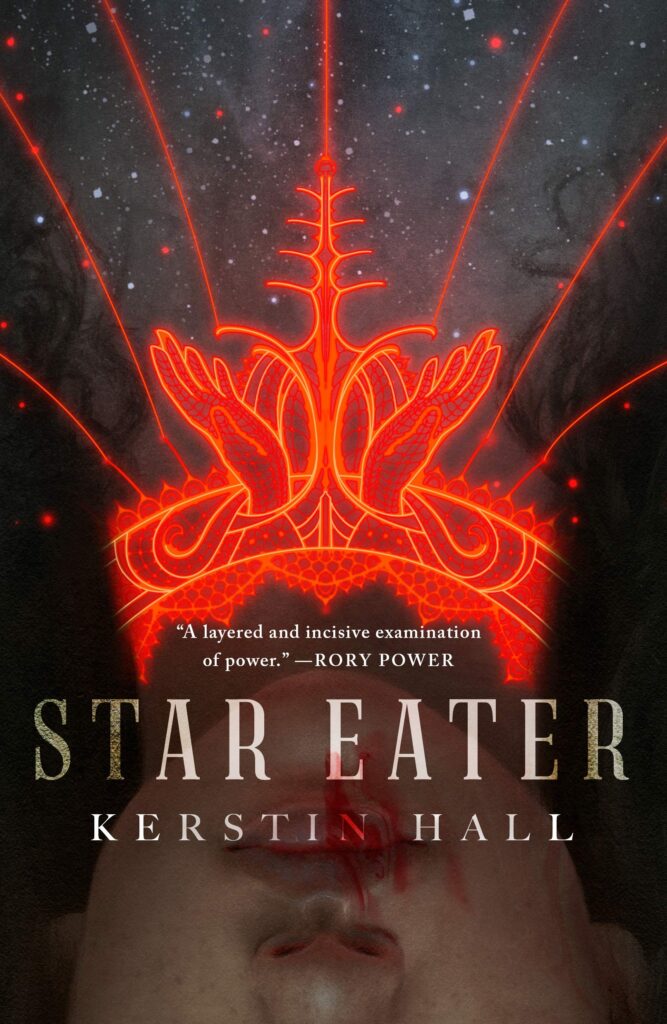 Star Eater
by Kerstin Hall
Release Date: June 22, 2021
Synopsis
She swallowed a star, and the Sisterhood called her the Eater.
Elfreda Raughn will avoid pregnancy if it kills her, and one way or another, it will kill her. Though she is able to stomach her gruesome day-to-day duties, the reality of preserving the Order's magical bloodline horrifies her, but the Sisters of Aytrium have sworn to pay a price for the safety of their nation.
Elfreda wants out, whatever the cost.
So when a shadowy cabal approaches her with an offer of escape, she leaps at the opportunity. As their spy, she gains access to the highest reaches of the Order, and enters a glittering world of opulent parties, subtle deceptions, and unexpected bloodshed.
A phantasmagorical indictment of hereditary power, Star Eater takes readers deep into a perilous and uncanny world where even the most powerful women are forced to choose what sacrifices they will make, so that they might have any choice at all.
Ya'll get this… magic nuns create zombies in this one. WTF?!? I'm dying to read this one, it sounds epically horrifying. And fun.
Add to your Goodreads
Preorder here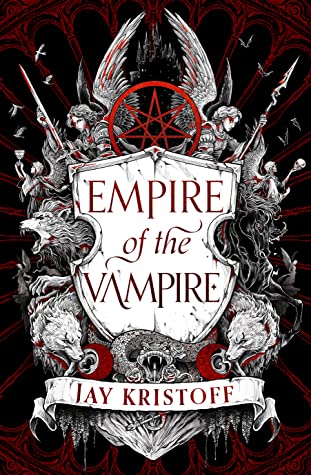 Empire of Vampire
by Jay Kristoff
Release Date: September 7, 2021
Synopsis
From holy cup comes holy light;
The faithful hands sets world aright.
And in the Seven Martyrs' sight,
Mere man shall end this endless night.
It has been twenty-seven long years since the last sunrise. For nearly three decades, vampires have waged war against humanity; building their eternal empire even as they tear down our own. Now, only a few tiny sparks of light endure in a sea of darkness.
Gabriel de León is a silversaint: a member of a holy brotherhood dedicated to defending realm and church from the creatures of the night. But even the Silver Order couldn't stem the tide once daylight failed us, and now, only Gabriel remains.
Imprisoned by the very monsters he vowed to destroy, the last silversaint is forced to tell his story. A story of legendary battles and forbidden love, of faith lost and friendships won, of the Wars of the Blood and the Forever King and the quest for humanity's last remaining hope:
The Holy Grail.
Jay Kristoff + Vampires = immediate preorder
Add to your Goodreads
Preorder here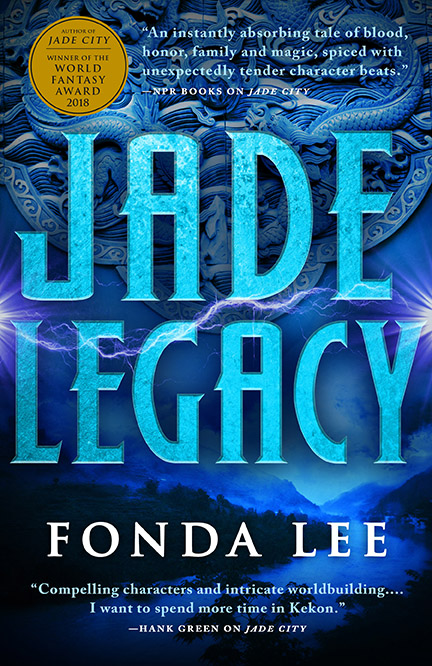 Jade Legacy
by Fonda Lee
Release Date: September 21, 2021
Synopsis
Jade, the mysterious and magical substance once exclusive to the Green Bone warriors of Kekon, is now known and coveted throughout the world. Everyone wants access to the supernatural abilities it provides, from traditional forces such as governments, mercenaries, and criminal kingpins, to modern players, including doctors, athletes, and movie studios. As the struggle over the control of jade grows ever larger and more deadly, the Kaul family, and the ancient ways of the Kekonese Green Bones, will never be the same.
The Kauls have been battered by war and tragedy. They are plagued by resentments and old wounds as their adversaries are on the ascent and their country is riven by dangerous factions and foreign interference that could destroy the Green Bone way of life altogether. As a new generation arises, the clan's growing empire is in danger of coming apart.
The clan must discern allies from enemies, set aside aside bloody rivalries, and make terrible sacrifices… but even the unbreakable bonds of blood and loyalty may not be enough to ensure the survival of the Green Bone clans and the nation they are sworn to protect.
If I want not organizing these by release date, this one would be the TOP of my list for 2021. I started The Green Bone Saga last year and it was absolutely amazing. You have magical jade, a family saga and clan wars all wrapped up in one incredibly written story. If you have not started this series, I HIGHLY recommend it. You can snag Jade City here.

Note: I did not find any preorder options for this book yet but will update when I do.
Add to your Goodreads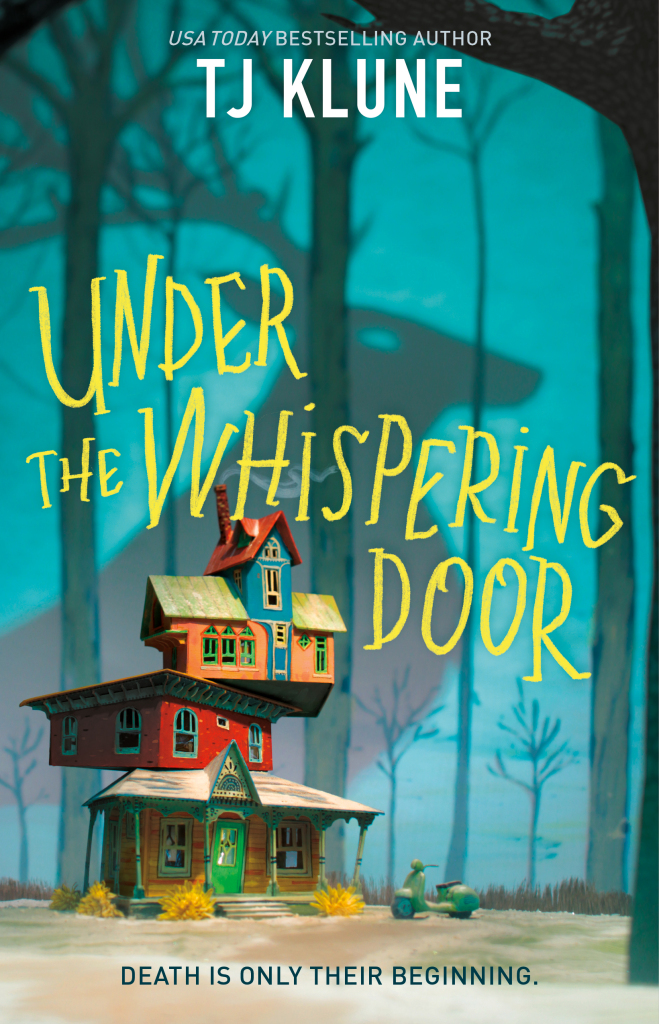 Under the Whispering Door
by T.J. Klune
Release Date: September 21, 2021
Synopsis
Under the Whispering Door is a contemporary fantasy with TJ Klune's signature "quirk and charm" (PW) about a ghost who refuses to cross over and the ferryman he falls in love with.
When a reaper comes to collect Wallace Price from his own funeral, Wallace suspects he really might be dead.
Instead of leading him directly to the afterlife, the reaper takes him to a small village. On the outskirts, off the path through the woods, tucked between mountains, is a particular tea shop, run by a man named Hugo. Hugo is the tea shop's owner to locals and the ferryman to souls who need to cross over.
But Wallace isn't ready to abandon the life he barely lived. With Hugo's help he finally starts to learn about all the things he missed in life.
When the Manager, a curious and powerful being, arrives at the tea shop and gives Wallace one week to cross over, Wallace sets about living a lifetime in seven days.
By turns heartwarming and heartbreaking, this absorbing tale of grief and hope is told with TJ Klune's signature warmth, humor, and extraordinary empathy.
The House in the Cerulean Sea was one of my absolute favorite reads of 2020 (a must read if you haven't read it yet) so there is no way I am missing this one. Even it is sure to make me ugly cry.
Add to your Goodreads
Preorder here
The Bone Shard Emperor
by Andrea Stewart
Release Date: November 11, 2021
Synopsis
The Bone Shard Emperor is the unmissable sequel to The Bone Shard Daughter, one of the biggest fantasy debuts of 2020 – a captivating tale of magic, revolution and mystery, where a young woman's sense of identity will make or break an empire.
The Emperor is Dead. Long live the Emperor.
Lin Sukai finally sits on the throne she won at so much cost, but her struggles are only just beginning. Her people don't trust her. Her political alliances are weak. And in the northeast of the Empire, a rebel army of constructs is gathering, its leader determined to take the throne by force.
Yet an even greater threat is on the horizon, for the Alanga – the powerful magicians of legend – have returned to the Empire. They claim they come in peace, and Lin needs their help to defeat the rebels and restore order.
But can she trust them?
The Bone Shard Daughter was an absolutely epic debut and one of my favorites from last year so you better believe I am anxiously awaiting the sequel.
Add to your Goodreads
Any books you would add to this list?