Hello Fellow Bibliophiles and Wanderers
March was an incredible and extremely busy month. First and fore most, my family was made whole again with my husband coming home after a year overseas! You would think that after so many years the separations would get easier but in truth, they have only become harder. In many ways, so have the reunions. Our daughter was a two month old baby when he left, and a 14 month old toddler when he came home. It has definitely been a month of adjustment for all of us. Well maybe not for our daughter who is so easy going and absolutely smitten with daddy. But as a couple, we are really learning to parent together for the first time. It has been an interesting and humbling experience, to say the least.
New Additions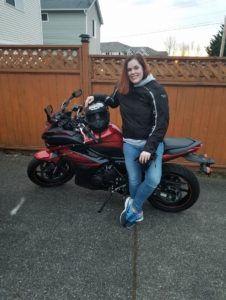 Also added a couple new additions to our family. The first was his promotion gift – a death trap motorcycle. He has been talking about riding again for YEARS and I have to admit, the couple times I have been able to go with him have been a blast. I am definitely looking forward to cruising around this summer… when we have a babysitter.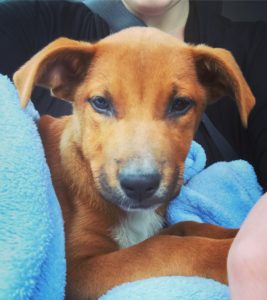 We also decided to add another fur kid to our growing family! Our daughter desperately tries to play with and love on our grumpy old guys but they really are not a fan. So we decided to rescue a puppy with the assistance of Pet Central SATX and Your TX Rescue Connection.
She was born on our daughters birthday this year so we figured it was a sign.
So meet Cara! We gave our daughter a Celtic name  so we decided to give her puppy one as well. Plus it means 'friend' which is what we hope she will be to our little one.
Adventures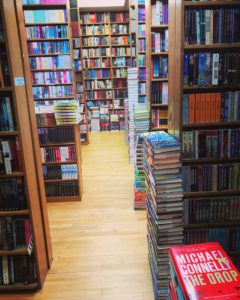 Ever attend an afternoon tea service that has been going on for over 100 years?! If not definitely visit Victoria, BC and attend the high tea service at The Empress. We loved it! Victoria is one of our favorite cities and is the home to one of my favorite bookstores: Russell Books. You could loose me for days there. Keep an eye our for a travel post about our adventures in beautiful Victoria in the near future.
All the Books
Book Haul
I seriously have a book buying problem. My TRB is as tall as I am without even considering all the eBooks I own. And between preorders, impulse Amazon buys, our trip to Victoria and a Reddit Book exchange… I bought a lot of books this month. Oh and lets not forget my score from BookOutlet.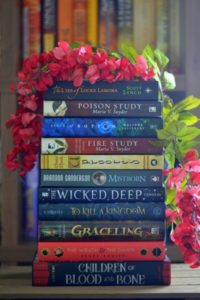 At this point I either need another bookshelf (or five) or just have a library.
Plus I also received ARCs of Sky in the Deep and The Blood Curse this month!
What I Read This Month
Somewhere in all the chaos I also found time to read five books! My top two where Children of Blood and Bone and Song of Blood and Stone. The latter you will be hearing a lot more about in the coming month.
Here is the recap and links to some of the reviews:
Song of Blood and Stone (ARC) by L. Penelope: 4/5

Review will publish in April

The Shadow Weave by Annette Marie: 4/5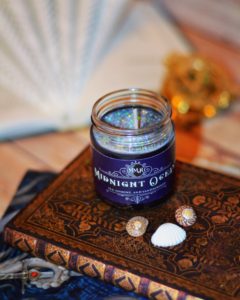 Bookish Discoveries
I also purchased (entirely too many) bookish candles this month. The first ones to come in were from Midnight Moon Apothecary . They smell divine plus the glitter on top is fun and makes for beautiful photos.
 Coming in April
There are lots of exciting things to look forward to in April. I will closing out my semester which means my research proposal is coming due (so stop procrastinating Nikki) and I get a short break before my (last) summer intensives.
I will also be participating in my first blog tour and have a few reviews I will finally be able to share!
Including:
Only Human by Sylvain Neuvel (Book Release May 1st)
The Blood Curse by Annette Marie
Sky in the Deep by Adrienne Young (Book Release April 24th)
Song of Blood and Stone by L. Penelope (Book Release May 1st)
Q&A with author L. Penelope – April 30th
Travel Post: Victoria
What I am Reading in April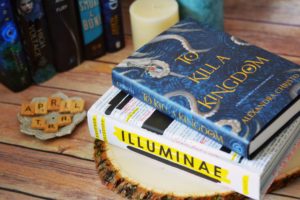 If somewhere in all this I find time, the plan is to read:
Sky in the Deep
To Kill a Kingdom
Illuminae
What was your favorite book of March or the book you are most excited to read in April?